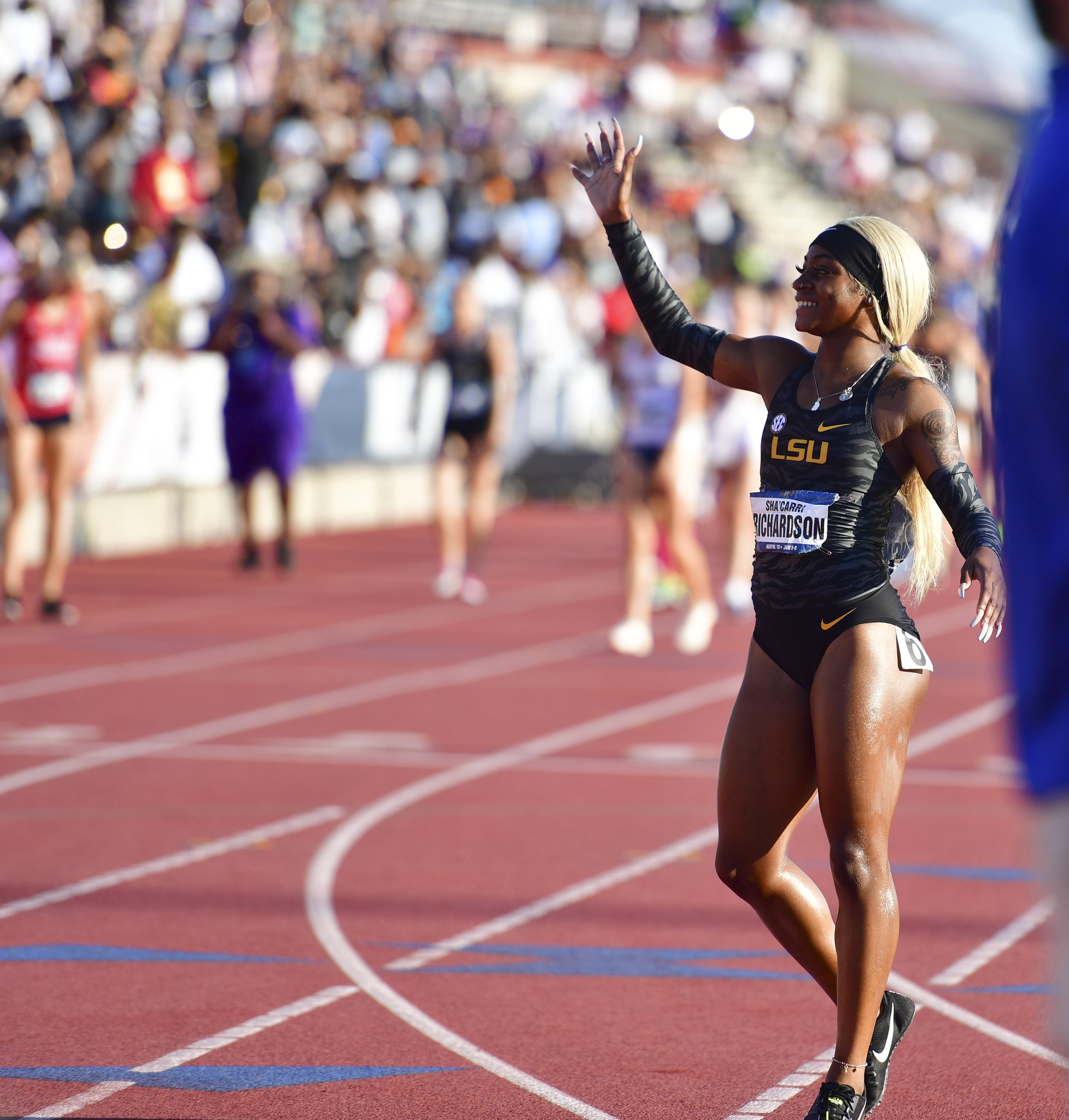 LSU freshman sprinter Sha'Carri Richardson and sophomore jumper JuVaughn Harrison earned national recognition Tuesday afternoon when the U.S. Track & Field and Cross Country Coaches Association announced them as winning their respective Athlete of the Year honors.
Richardson earned the Women's Outdoor Track Athlete of the Year award after breaking the NCAA Record in the 100 meter dash with at time of 10.75 seconds in the national championship sprint.
She also won silver in the 200 meter dash and the 4×100 meter relay, making her at least partially responsible for 20 of LSU's 43 points in the championship meet.
Harrison had a history-making weekend in Austin, Texas, himself, becoming the first man in NCAA outdoor history to earn national titles in both the long jump and the high jump in the same meet.
He set a personal best in both events at the event, leaping 8.20 meters (26-feet-11-inches) in the long jump and 2.27 meters (7-feet-5.25-inches) in the high jump.
As a result, he tallied 20 of LSU's 28 points good enough for seventh place in the NCAA Tournament.
Photo Courtesy of LSU Sports Information