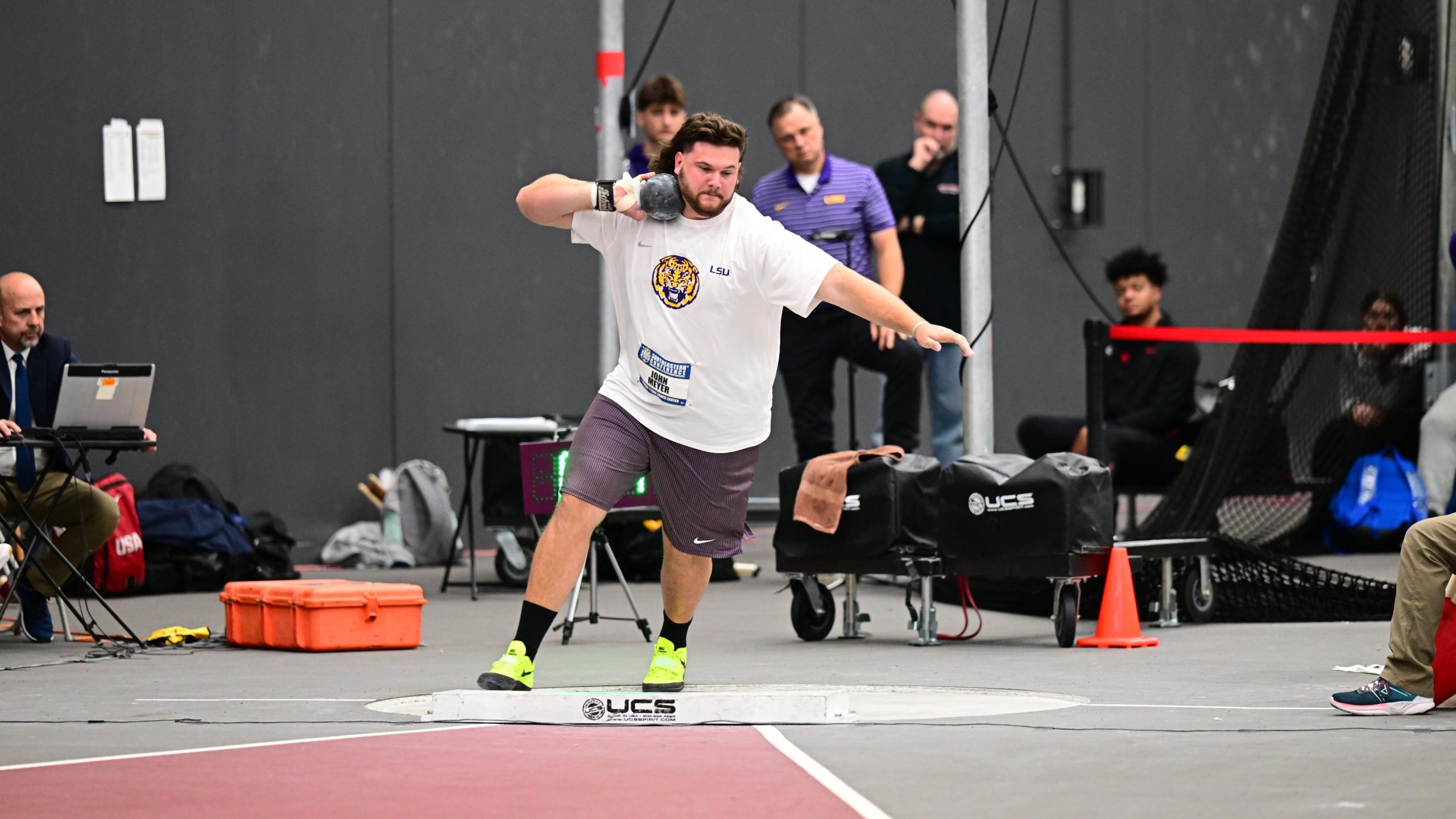 LSU came away with three individual winners and a runner-up finish in the 2023 SEC Indoor Championships.
John Meyer provided the Tigers with a first in the shot put, Michaela Rose added a first in the 800 meters and sprinter Favour Ofili in the 200 meters at the Randal Tyson Indoor Track at the University of Arkansas.
Both LSU's men and women finished with 47 apiece to place eighth in the meet. Host Arkansas swept the team teams with the men winning with 100 ½ points followed by Florida with 73. Arkansas' women piled up 120 ½ points to run away from No. 2 Florida 82.
Meyer broke his own school record with a performance of 66 feet, 10 inches which is fourth nationally.
Rose won the 800 with a time of 2:01.09 and Ofili captured the 200 in a time of 22.52 seconds.
Davis Bove gave the Tigers a second place in the mile (4:02.67), Goodson Oghenbrume was third in the 60 meters (6.64), Morgan Small was third in the high jump (5-10 ¾) and Apalos Edwards also third in the triple jump (55-3), the third best effort in school history,