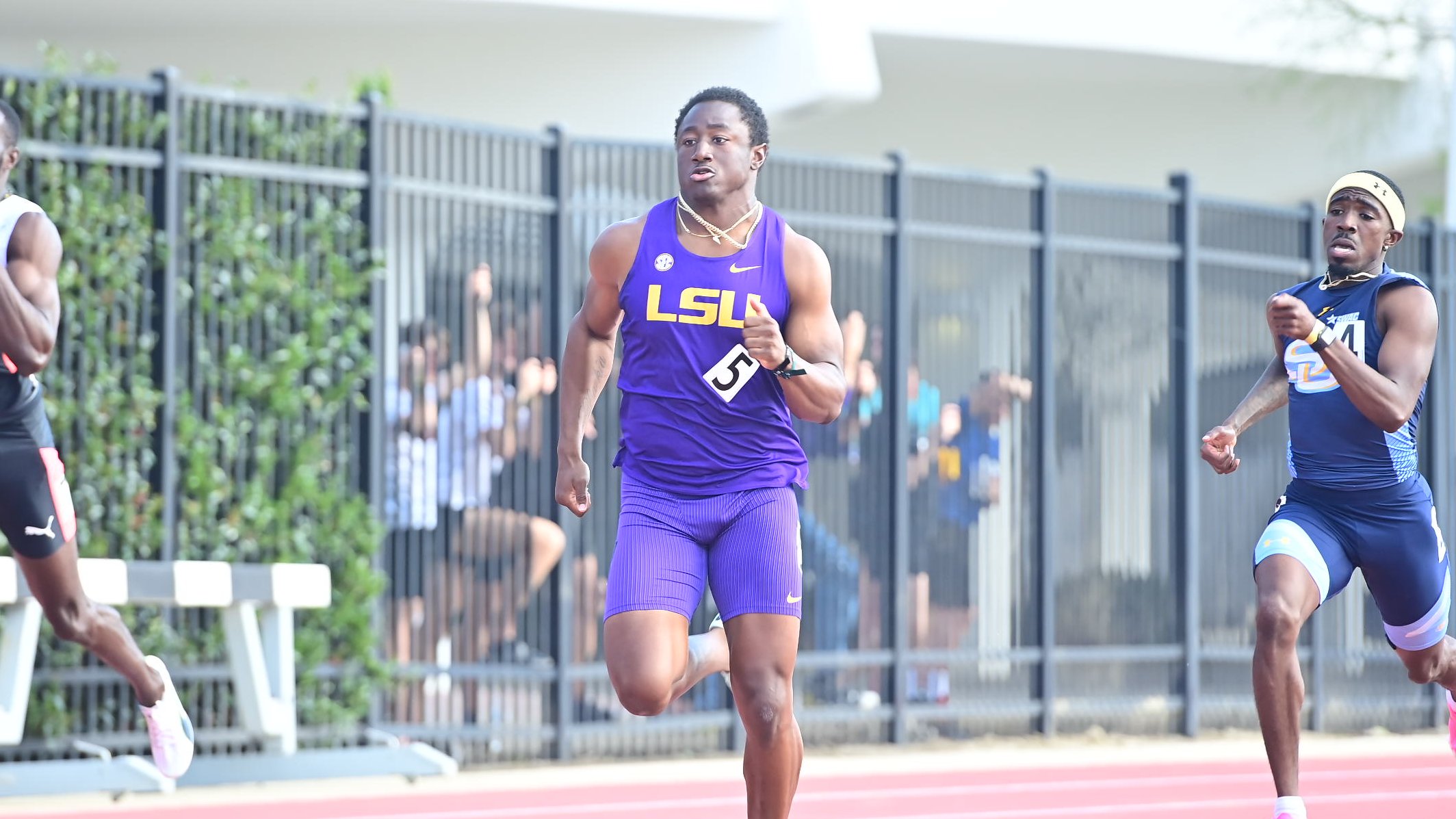 LSU sprinter Thelma Davies turned in a successful sprint double in her first home outdoor meet during Saturday's Battle on the Bayou outdoor meet at Bernie Moore Track Stadium.
Davies turned in two of the nation's top times in winning the 100 meters (11.33 seconds) and 200 (23.19) which was part of the Tigers' 10 individual wins during the one-day meet. Her time in the 200 ranked third best in the nation and her time in 100 was sixth best.
LSU also swept four relays (4×100, 4×400) during the men's and women's competition.
The quartet of Alia Armstrong, Favour Ofili, Tionna Brown and Brianna Lyston won the 4×100 (42.27). The team of Hannah Douglas, Ella Onojuvwevwo, Garriel White and Shani'a Bellamy captured the 4×400 event (3:35.27).
The men's team of Brandon Hicklin, Dorian Camel, Da'Marcus Fleming and Godson Oghenbrume won the 4×100 (38.91) and Camel came back in the 4×400 and combined efforts with Sean "Squirrel" Burrell, Aaron Smith and Ashton Hicks to win the event (3:06.31).
Armstrong produced a nation's leading time of 12.82 seconds in winning the 100-meter hurdles followed by a personal best from runner-up from teammate Leah Phillips (12.89). Phillips won the 400 hurdles with a personal best of 57.54 seconds, the nation's seventh fastest time.
Virginia transfer Claudia Romero was the discus champion with a 201-1 effort, the third best throw in school history. The men also picked up victories from Ji'eem Bullock in the long jump (25-0, 6th best in school history) and Jackson Martingayle in the 3,000 (8:29.18).
The LSU women also had wins from Callie Hardy in the 1,500 (4:26.18), Emery Prentice in the pole vault (12-6 ¾) and Emma Engelhardt in the high jump (5-7 ¾).