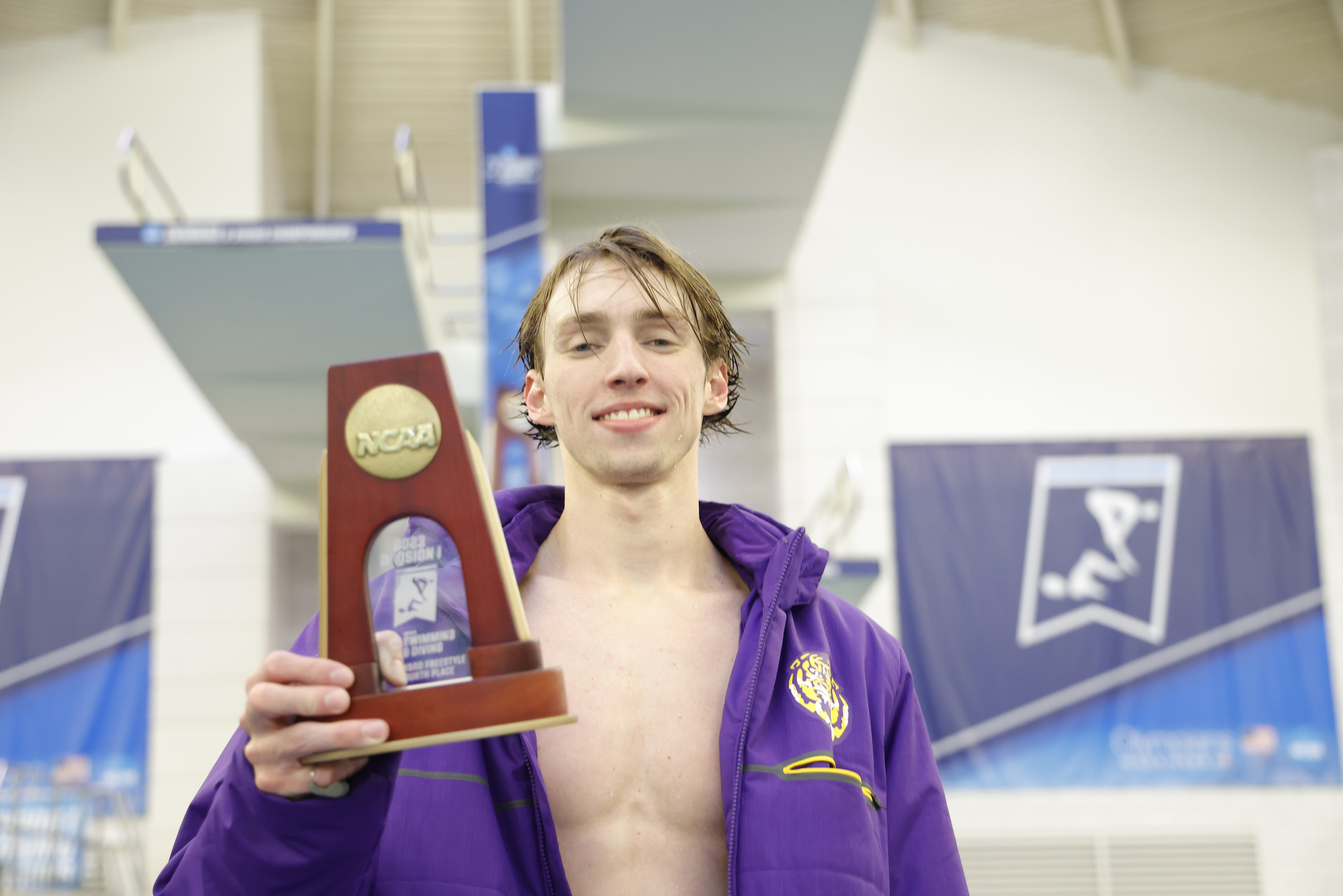 MINNEAPOLIS, Minn. – The LSU men's swimming and diving participants finished the 2023 NCAA Championships with six All-American honors and wound up 16th in the team competition with 62.5 points.
Brooks Curry competed in three championship finals, bringing his total of All-American finishes to nine. On Saturday, he was fifth in the 100-yard freestyle (41.03).
On the boards, Carson Paul got his first action at the NCAA meet on the tower and after narrowly missing the championship final, came back to win the consolation competition (427.05) and picked up his first career All-American honor with the finish.
LSU athletes are set to continue competing on the international circuit – the first event being the Canadian World Trials being held from March 28 – April 1.