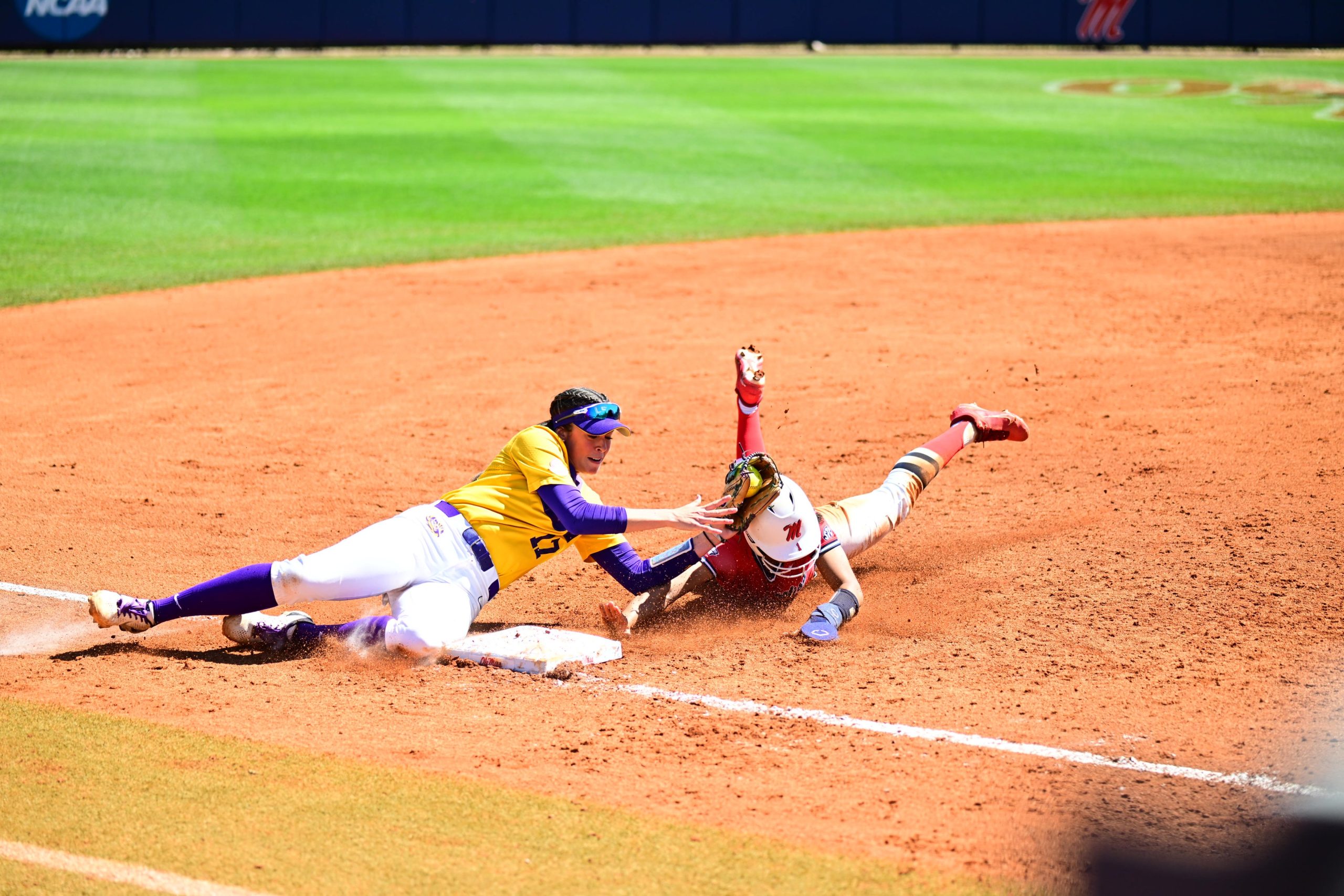 The No. 15 LSU softball team provided a heaping helping of freshman pitcher Sydney Berzon to Ole Miss in less than a 24-hour span.
Berzon, who shutout the Rebels on three hits on Saturday, came back to fire another complete-game effort and received enough offensive help in a 3-1 victory.
The Tigers have won two of their first three SEC series and are tied for eighth with Texas A&M in the conference.
"I thought it was a good team win," LSU softball coach Beth Torina said. "We were firing on all cylinders. We had some really good offensive performances and a great performance on the mound. Our defense was stellar today as well."
LSU (26-6, 4-5 in SEC) bounced back from a 5-1 setback in the series opener to win two straight on the right arm of Berzon (9-2). She turned in back-to-back complete game efforts, allowing a run on five hits in Sunday's game with a walk and three strikeouts.
LSU, which collected nine hits, took a 1-0 lead in the top of the second on Raeleen Gutierrez' RBI-single to center. Ole Miss (19-14, 1-5) countered with its lone run against Berzon in the bottom half of the inning on a suicide squeeze from Savana Sikes.
The Tigers loaded the bases in the third and took the lead for good on a run-scoring single by Gutierrez (2-for-3) to right field that scored Georgia Clark.
LSU flashed some defense to preserve the one-run lead in the bottom of the fourth when shortstop Taylor Pleasants, who returned to the starting lineup Saturday, combined with catcher Maci Bergeron to tag out Jalia Lassiter trying to steal third. Berzon then struck out Sikes swinging to end the inning.
Third baseman Danieca Coffey, 2-4 at the plate, then snared a line drive off the bat of Tate Whitley for the final out of the inning with pinch-runner Taylor Malvin standing on third base.
LSU extended its lead in the seventh when Coffey singled and Ciara Briggs walked, and Coffey moved to third on a passed ball. Clark then dropped down a suicide squeeze bunt that brought in Coffey for a key insurance run.
Pleasants also turned in a spectacular defensive play in the bottom of the seventh with a diving effort in foul territory off the bat of Sikes. It turned into a double play when pinch-runner Brooke Barnard was called out for leaving first base early and Aynslie Furbush hit a fly ball to Briggs in center to end the game.
LSU returns home to host its four-team Purple & Gold Challenge on Thursday at 6:30 against Brigham Young. The Tigers will host a doubleheader Saturday at 4:30 and 7 p.m. against North Carolina State and BYU followed by a singe game at 4 p.m. Saturday with Louisiana Tech and a rematch with North Carolina State at noon on Sunday.