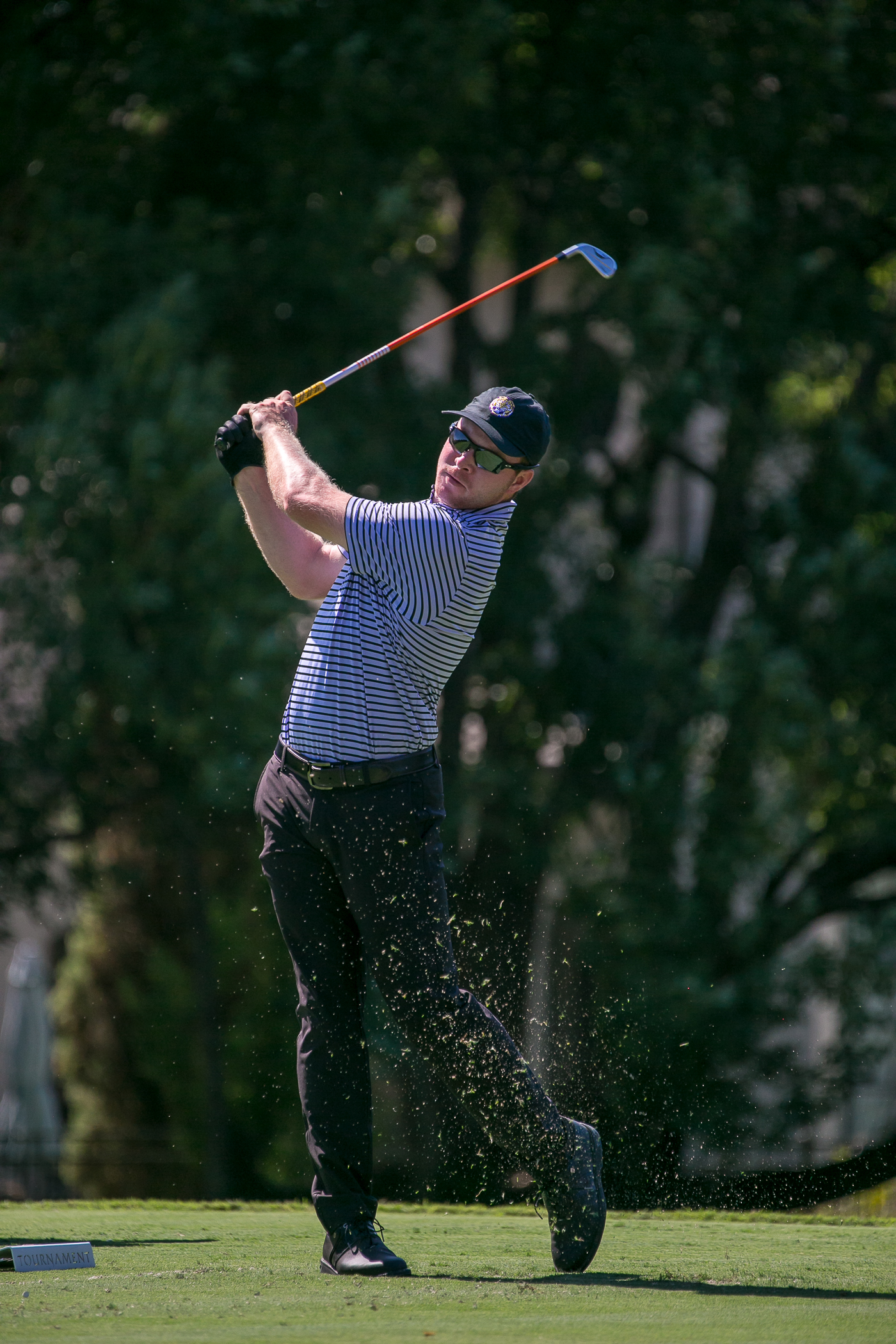 One of the redeeming qualities of LSU men's golf team reaching the Southeastern Conference's match play last season, where they ultimately lost 3-2 to Arkansas in the quarterfinals, is that the Tigers have a reference point for the 2022 season which opens this weekend at the Florida Gators' Invitational.

The Tigers also find themselves better equipped to handle such pressure-packed events with a roster of six upperclassmen, three of which were thrust into their first collegiate match play competition a year ago.

"We were starting three players that had never played in a SEC Championship before, so I felt very good about that," said LSU coach Chuck Winstead, who is in his 17th season with the Tigers. "The positive is we have guys now that have experienced regionals. Over the course of my career and look at teams whether it be (former standouts) John Peterson or Andrew Loupe where they went to a regional and didn't succeed, they kind of learned in that environment."

Winstead acknowledged last spring's highlight was a three-way tie for second place in SEC's stroke play with a 10-over 850 before faltering against Arkansas in match play.

Connor Gaunt and Garrett Barber both posted 2-1 wins, but the Tigers were unable to obtain a clinching victory from either Michael Sanders, Drew Doyle or Nicholas Arcement.

LSU took part in a NCAA Regional where they tied for 10 with a 10-over 874. Arcement posted the team's best individual score with an even-par 216.

"We've got one freshman (Cohen Trolio) on our team that's still yet to experience some of those things," Winstead said. "We've got a boatload of guys that have been there and done it and know what it takes."

Led by senior Trey Winstead, the eldest son of the LSU coach, the Tigers have a total of five seniors on the 2022 team that also includes Barber, Sanders, Hayden White and Chris Woollam.

The makeup of the remainder of LSU's roster includes Gaunt, the team's lone junior, sophomores Drew Doyle and Arcement along with Trolio.

"We've got experience, we've got depth and a lot of talented players," Coach Winstead said. "The competition amongst the team will be really good to ready our guys for our tournaments."

Of the eight regular-season tournaments LSU participated in a year ago, the Tigers finished in the top 10 six times highlighted by a tie for third in their own Tiger Invitational (led by Barber's tie for eighth place at 6-under) and fourth at the Florida Gators Invitational (led by Winstead's tie for eighth at 9-under).

LSU captured the championship in one of three team events this past fall, moving from third to first in the final round to win the Jim Rivers Intercollegiate at Squire Creek Country Club. The Tigers had six players in the top 25, led by Sanders' tie for seventh place (at 5-under par).

The Tigers also gained additional experience during an SEC Match Play event Oct. 10-12 in Shoal Creek, Ala. where they defeated Alabama and Texas A&M but lost to Arkansas and Georgia.

During the '21 spring season Barber and Gaunt tied for a pair of top 10 finishes. Barber was also a second team All-SEC selection and the All-Louisiana Player of the Year with the team's best stroke average of 71.45 – seventh best in school history – that also included a team-best 95 birdies.

Trey Winstead was right behind with a 71.80 stroke average, 43 birdies and an eagle followed by Doyle (72.46, 66 birdies), Arcement (72.74, 79 birdies), Sanders (73.17, 52 birdies, eagle), Gaunt (73.60, 92 birdies, eagle), Woollam (73.60) and White (82.33).

Trolio, a native of West Point, Miss., enters his first season with plenty of credentials after finishing as the '21 U.S. Junior Amateur runner-up and capturing the '21 Mississippi State Amateur title (19-under, 269).

Moreover, Barber, Doyle, Arcement and Gaunt had double-digit rounds of par or better led by Barber's 15. He also enjoyed the lowest round last spring along with Gaunt at 65 followed by Winstead 66, Arcement and Sanders at 68 and Doyle at 69.

"This year our team is going to reap the rewards of having a lot of competition," Coach Winstead said. "This group of guys is going to have a lot of competition at home, and I think that's going to bode well for us in April and May.
"When we won the national championship (2015), I don't know that we played the lineup that was in the lineup for the national championship until three or four tournaments into the spring," Coach Winstead said. "We may have different lineups all the way through because I think we've got a number of guys that if they're on form can really make a difference for this team."