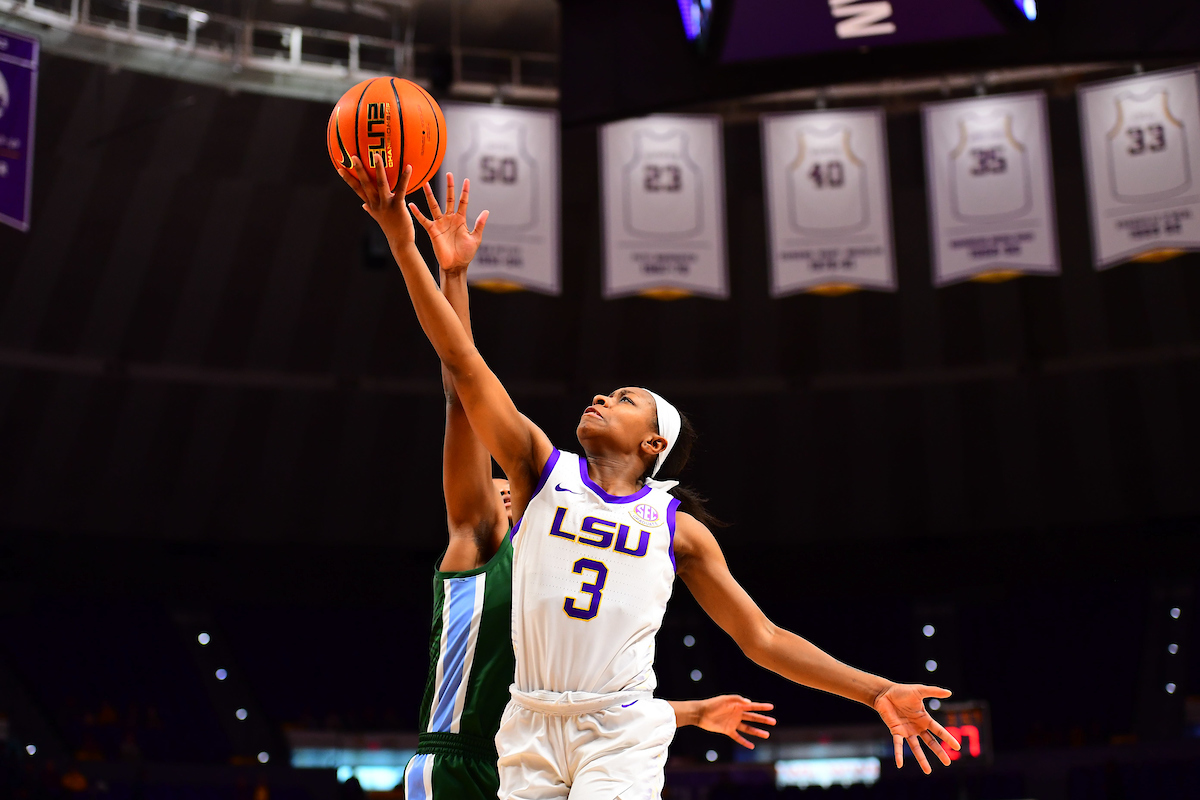 LSU's Khayla Pointer was added to the midseason watch list for the Wade Trophy on Wednesday by the WBCA Division I Coaches' All-America Selection Committee.
Pointer was one of seven midseason additions after earlier not being on the list.
Pointer has garnered attention as one of the nation's elite players, also being named this week to watch lists for the Nancy Lieberman Award, the Dawn Staley Award and the Naismith Trophy. She's shined under first-year coach Kim Mulkey for the No. 14 Tigers (19-4, 7-3 SEC) going into Thursday's 7:30 p.m. home game with Georgia on the SEC Network.
Pointer recently became the first player in program history to record 1,500 points, 500 rebounds and 500 assists in her career. She currently ranks No. 3 in career assists and No. 7 in career points. After being a preseason All-SEC selection, Pointer opened her season by becoming the third player in program history to record the first of her two triple-doubles this season opener against Nicholls.
Pointer's averaging 19.1 points, 6.3 rebounds and 5.1 assists per game for a team that's enjoying its best start since the 2006-07 season. She is No. 2 in the SEC in scoring, No. 2 in assists, No. 10 in field goal percentage, No. 12 in steals and No. 14 in rebounding.