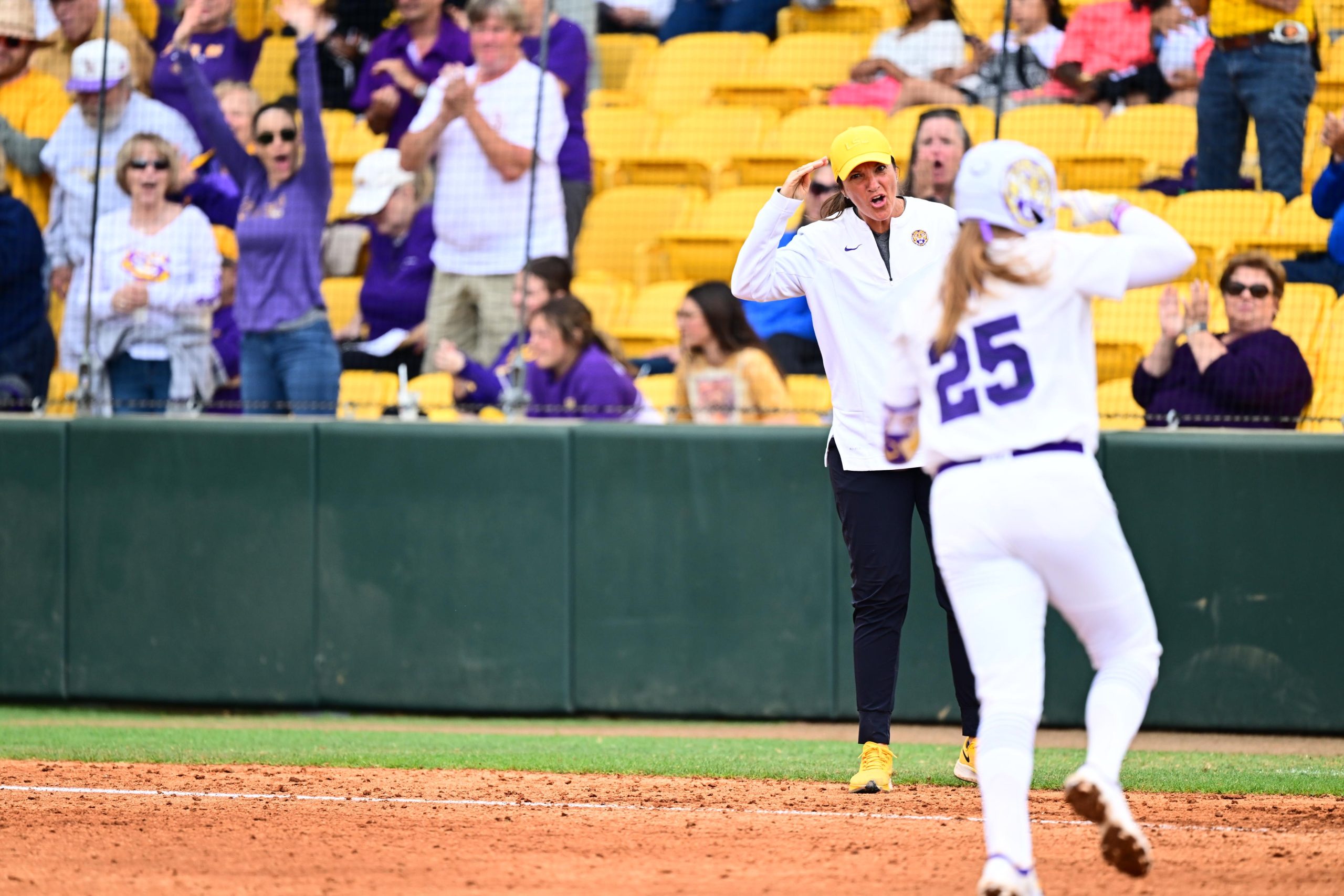 The No. 12 LSU softball will close out the home portion of its non-conference schedule Tuesday in a big way.
The Tigers (33-7) will host two-time reigning national champion and No. 1 Oklahoma (36-1) at 6 p.m. Tuesday at Tiger Park.
The game will be televised by ESPN2 and broadcast locally by 107.3-FM. The first 500 fans in attendance will receive a free black LSU softball shirt.
Oklahoma, 59-3 a year ago, brings in a 28-game winning streak. The Sooners haven't lost since Feb. 19 – a 4-3 setback at Baylor which was part of a tournament.
Oklahoma is the nation's top-hitting team with a .380 average led by outfielder Jayda Coleman (.464, 11 homers) and is second in ERA at 0.91. The Sooner have homered 69 times. Junior Nicole May (11-0, 0.43, 98 Ks) and sophomore Jordy Bahl (11-1, 1.42, 92 Ks) are the team's top pitchers.
LSU, which rallied for a 2-1 series win over Missouri last Saturday, is in seventh place in the SEC and travels to Auburn for a three-game series on April 14-16.
The Tigers have a lineup hitting that's batting .326, led by third baseman Danieca Coffey's .442 average and center fielder with a .357 average, 46 base hits and 31 runs scored.
Shortstop Taylor Pleasants is next at .360, eight homers, 41 RBIs followed by graduate student Georgia Clark at .324 with a team-high nine homers and 30 RBIs.
Freshman Sydney Berzon (11-2, 1.71 ERA, 84 Ks) leads an LSU pitching staff that has a 1.97 ERA and also features Graduate student Ali Kilponen (10-4, 2.05 ERA, 82 Ks).