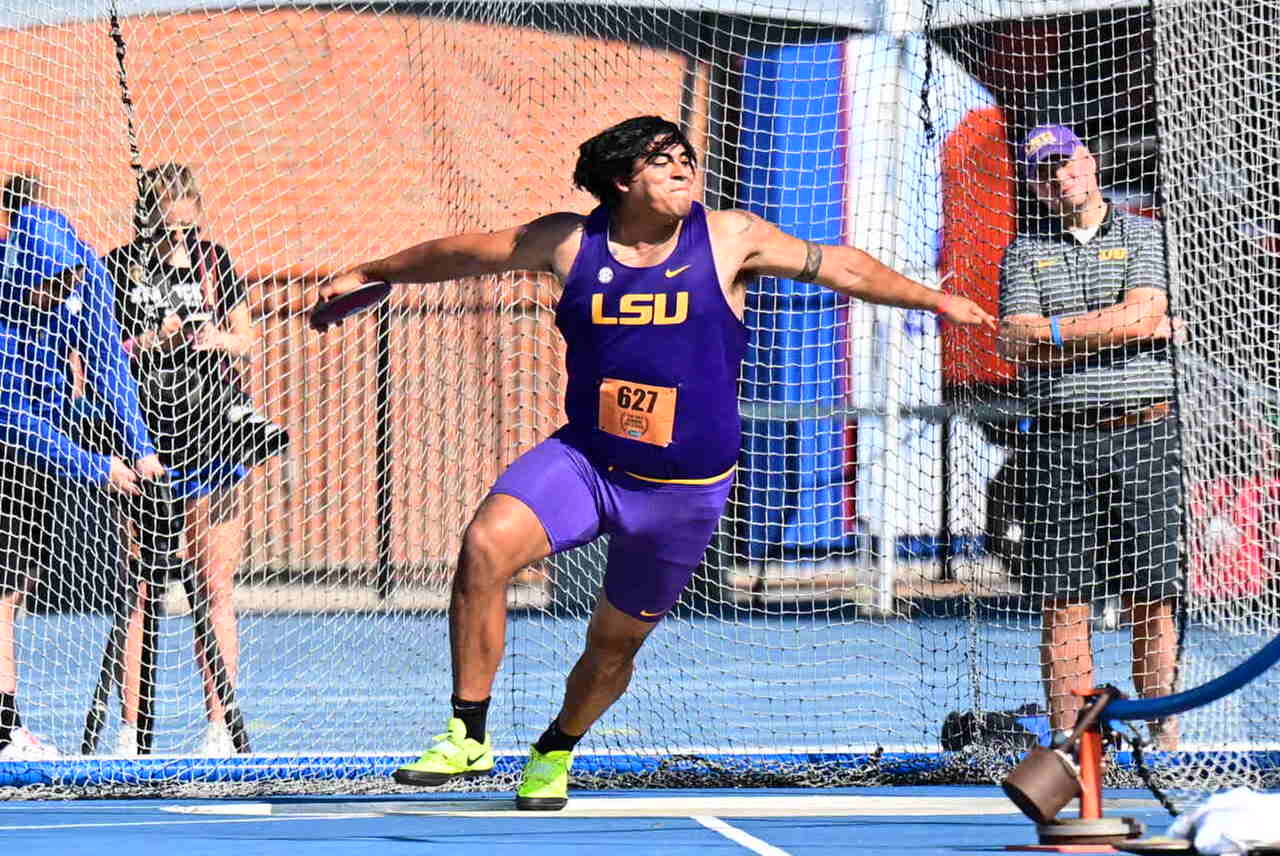 LSU split up its track teams for performances on either side of the country this weekend.
The Tigers picked up a pair of first places Saturday from a pair of throwers in the Tom Jones Memorial in Gainesville, Florida.
Shot putter John Meyer debuted this outdoor season and won his specialty with a throw of 66 feet, 6 inches and teammate Claudio Romero captured the discus with a 197-1 effort for his second straight win in the event.
Hurdler Alia Armstrong had the fastest qualifying time of 12.90 in the 100 hurdles at the Bryan Clay Invitational in Azusa, California but didn't run in the final.
She also ran a leg on LSU's 4×100 relay team with Leah Phillips, Garriel White and Thelma Davis that finished with a time of 43.72 seconds.
The men's 4×100 team of Brandon Hicklin, Dorian Camel, Da'Marcus Fleming and Godson Oghenbrume also placed fourth in a time of 38.67.
Cade Martin was third in the 3,000 meters (9:11.06), Ji'eem Bullock second in long jump (25-2) and Jackson Rimes third in the javelin (214-0).
Lorena Rangel Batres finished sixth among collegians and eighth overall in the 1,500-meter race with a school record of 4:11.61, while Michaela Rose was 10th overall in a time of 4:11.98.
Davis Bove became the first runner in school history with a sub-3:40 in the 1,500 since 1995 and ran a personal best of 3:39.42 which was good enough for 26th in the race. His time ranks second best in school history. Alex Selles had a time of 3:42.82, ranking seventh in school history, for 53rd in the meet.