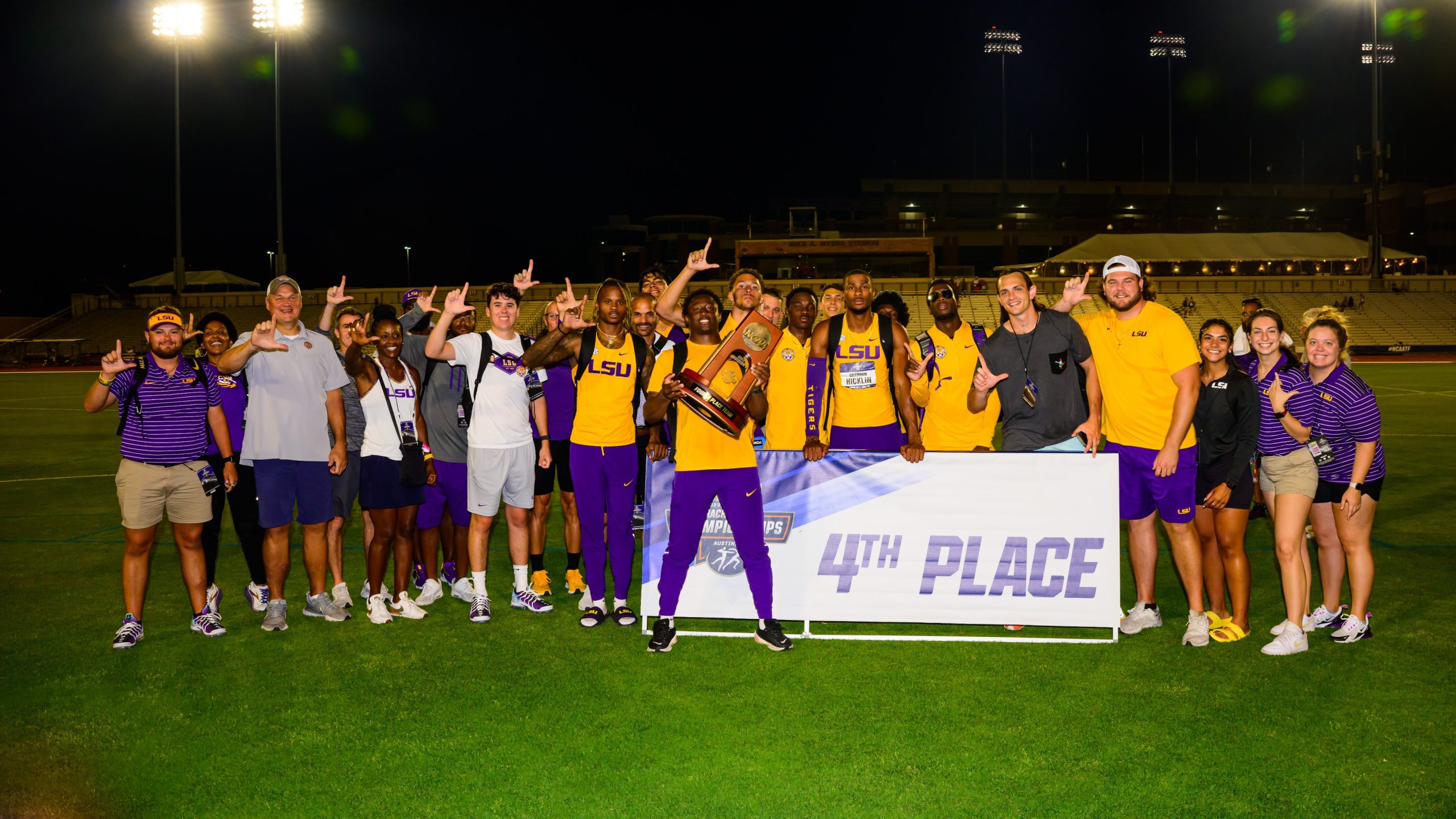 Sometimes national championships can come in different shapes and sizes.
Consider LSU's 4×100 relay team – the No. 1 ranked unit in the country – coming into Friday's NCAA Outdoor Championships at Texas' Michael A. Myers Stadium.
The Tigers were the favorites in the race but initially finished second to Texas Tech with the Red Raiders posting a time of 37.93 to the Tigers' 38.05.
However, LSU was declared the winner about 30 minutes after the face after Texas Tech was disqualified for passing the baton outside the first exchange zone.
The time for the quartet of Brandon Hicklin, Dorian Camel, Da'Marcus Fleming and Godson Oghenebrume was the unit's fourth top 10 mark in the world this spring and fifth top 10 collegiate mark.
They helped LSU to a fourth-place finish in the team standings with 43 points. Florida won the 4×400 relay to overtake Arkansas for the team title with 57 points and the Razorbacks were second with 53. Stanford had 44 to edge LSU for third.
The four-day NCAA Championships conclude Saturday with the women's championships with LSU featuring individual standouts Alia Armstrong in the 100 hurdles and Michaela Rose in the 800.
LSU had moved into first place in the team standings following a 2-4 finish from Oghenebrume and Fleming in the 100. Oghenebrume and Fleming were among seven individuals that posted sub-10 second times with Oghenebrume's 9.90 and Fleming's 9.97 placing them No. 2 and No. 3 on the school's career list in the event.
Discus thrower Claudia Romero earned All-American honors with a fourth (205-7) in the event. The mark ranked him third in school history.