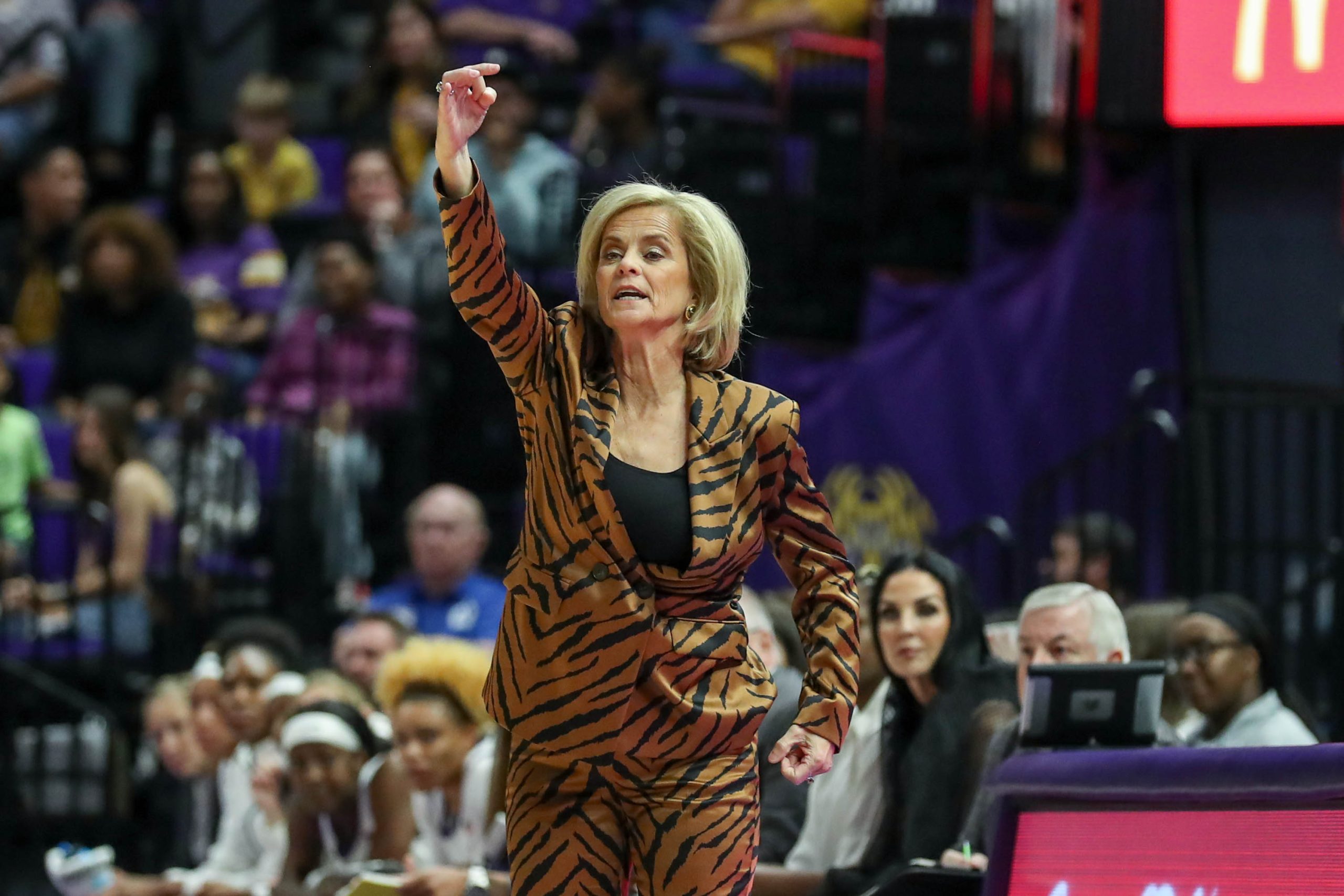 The LSU women's basketball team will open defense of its 2022-23 national championship on November 6 in Las Vegas against Colorado.
The Tigers of third-year coach Kim Mulkey will take part in the Hall of Famer series' four games in T-Mobile Arena at a time to be determined. Tickets are scheduled to go on sale in July.
Also taking part in the event will be the USC vs. Ohio State women with men's matchups set between Georgia vs. Oregon and USC and Kansas State.
LSU is set to return three starters that finished the season with a 102-85 victory on April 2 over Iowa for the school's first NCAA Championship.
Headlining that group is junior All-American forward Angel Reese along with sophomore guard Flau'jae Johnson, last year's SEC Freshman of the Year, and junior guard Kateri Poole. The Tigers also have returning letterwinners in junior guard Last-Tear Poa and sophomore forward Sa'Myah Smith.

Reese set an NCAA record last season with 34 double-doubles and was selected the Outstanding Player in the championship game. She averaged 23 points and 15.4 rebounds last season.
The Tigers also signed the top two players from the NCAA transfer portal in guard Hailey Van Lith of Louisville and power forward Aneesah Morrow of DePaul.
Van Lith earned honorable mention All-America honors by The Associated Press with a scoring average of 19.7 points and 3.2 rebounds, leading Louisville to the Elite Eight. Morrow was the only other player nationally to average a double-double – the other being Reese – with 24.7 points and 12.2 rebounds.
Mulkey, who led LSU to a 36-2 record last season and is 62-8 in two seasons, also secured the nation's top-ranked recruiting class in 2023, led by the No. 1 player in guard Mikaylah Williams of Parkway High in Bossier City. She was named the 2023 Morgan Wooten National Player of the Year and state's Gatorade Player of the Year.
She also landed the No. 7 player in center Aalyah Del Rosario, a McDonald's All-American along with Williams, and a pair of national top 75 players in point guard Angelica Valez and guard Janae Kent.
Colorado (25-9) advanced to the Sweet 16 last season before running into national runner-up Iowa. The Buffaloes are set to return four players with 30 starts to their credit from a year ago with 6-3 fifth-year center Quay Miller and fifth-year guard Jaylyn Sherrod, a pair of All-Pac 12 Conference performers, leading the way.
LSU and Colorado have previously split four meetings, the last one in 2004 with the Tigers winning 77-44 in Boulder in the Coors Classic.