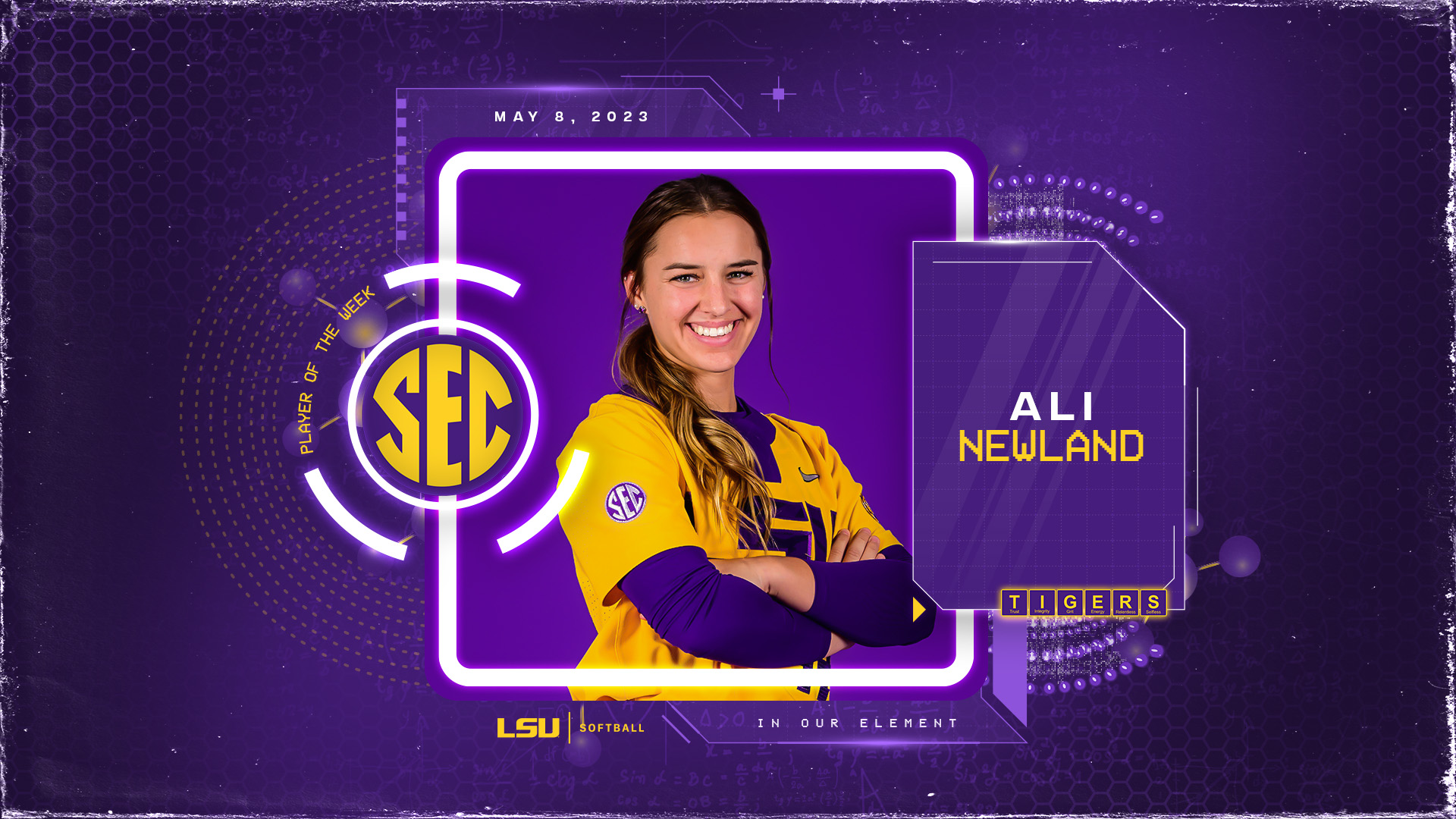 LSU utility player Ali Newland picked up her first SEC Player of the Week honor after her team's series win over Georgia this past weekend.
Newland, a left fielder/catcher, won the league's final weekly honor Monday after she batted .700 with seven hits and three runs scored, helping the Tigers to a sweep of Georgia on Sunday and win in the three-game series.
Newland had a pair of three-hit games, including the series finale, in which she singled home a run for a 9-1 run-rule victory in the sixth inning of Sunday's second game.
She increased her batting average to .336 overall this season with 50 hits. She ranks No. 2 and No. 4 in the SEC, respectively, with 31 hits and a .413 batting average in league games only.
LSU (40-14) earned the No. 6 seed in this week's SEC Tournament where the Tigers face No. 11 Ole Miss (29-25) at 10 a.m. Wednesday on the SEC Network.