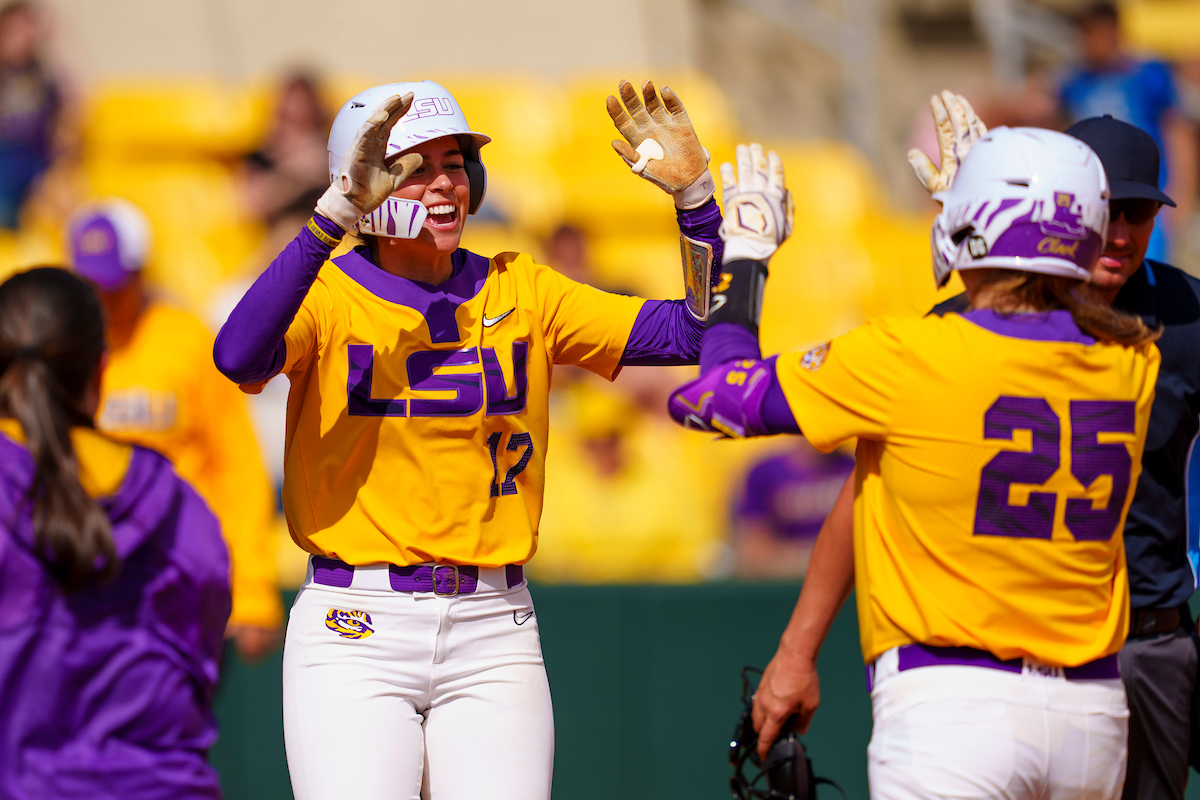 LSU junior shortstop Taylor Pleasants parlayed a red-hot first weekend of competition into a league-wide honor Monday.
Pleasants, who hit .533 in her team's 5-0 showing in its LSU Invitational, was selected as the Southeastern Conference's Co-Player of the Week. She shared the honor with Texas A&M's Trinity Cannon.
Pleasants belted four homers and drove in a team-high 13 runs to lead LSU past New Mexico and Oregon State twice and Nicholls State. She also recorded a 1.400 slugging percentage, scored nine times and had two or more RBIs in each of her team's games and 21 total bases.
With her four home runs, the Houston native moved into a tie at No. 5 on the school's all-time in career homers with 33.
Pleasants has won an SEC's weekly honor three times in her career after being named the SEC Newcomer of the Week twice in 2021.