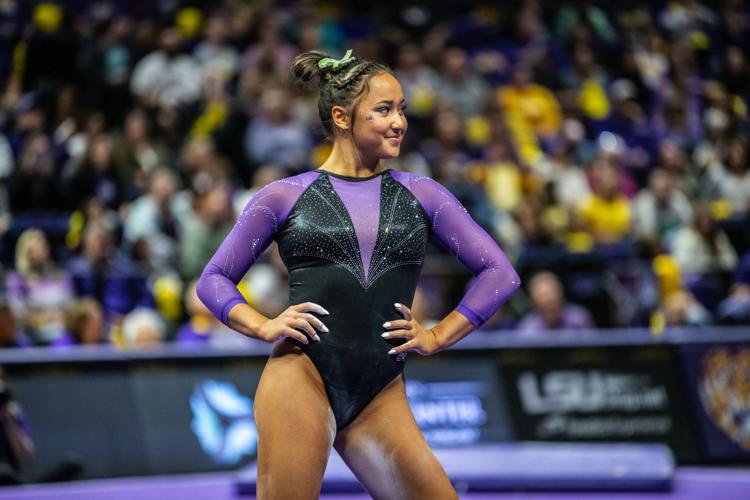 LSU sophomore gymnast Aleah Finnegan finished as one of the top gymnasts in the country on floor after the opening weekend of competition.

According to Road To Nationals, Finnegan is tied at No. 1 with her score of 9.95 on the floor exercise. Her score marked a new career high in the event. 
No. 10 LSU opened the season Friday with a loss to No. 6 Utah. The squad earned the highest road season opener score in program history with a score of 196.775.
Finnegan, a native of Lee's Summit, Missouri, also finished the season opener as the top all-arounder with a score of 39.450, along with teammate Haleigh Bryant.

The sophomore ranked in the Top 20 on the balance beam and all-around events in the week one rankings. She finished at No. 14 on balance beam and No. 11 in the All-Around.
LSU is ranked No. 10 after week one and sixth on floor, seventh on vault, 12th on balance beam, 21st on uneven bars and 10th in the All-Around.