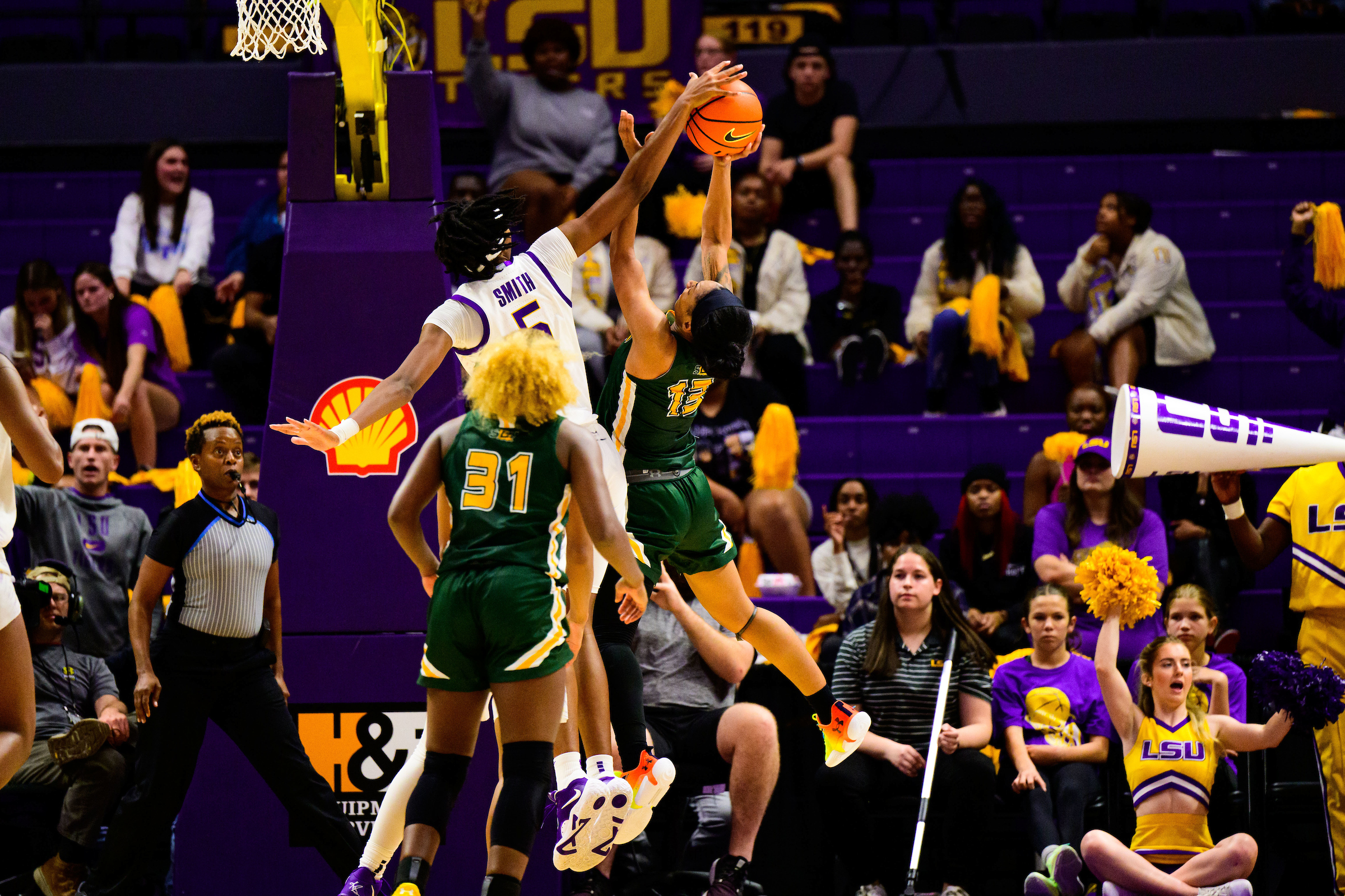 The LSU women's basketball climbed two spots in Monday's Associated Press Poll to No. 5 as the Tigers, the first time for the program since the 2009 season.
The Tigers of second-year coach Kim Mulkey are 16-0 overall for the first time in school history, one of three teams without a loss nationally, and are among four teams, including No. 1 South Carolina, atop the Southeastern Conference with a 4-0 record. They travel to Missouri on Thursday at 6 p.m. and host Auburn on Sunday.
LSU, which won 67-48 at Kentucky on Sunday, lead the nation with a 39.8 average margin of victory which has been 27 points in four conference games.
Transfer forward Angel Reese has recorded a double-double in every game this season and leads the SEC in scoring (24.2) and rebounding (15.6). She set a school record in last week's 74-34 win over Texas A&M with 28 rebounds to go with 26 points.
Freshman guard Flau'jae Johnson has averaged 14.5 points and 6.8 rebounds this year and has scored in double-figures in all four of her team's SEC games.