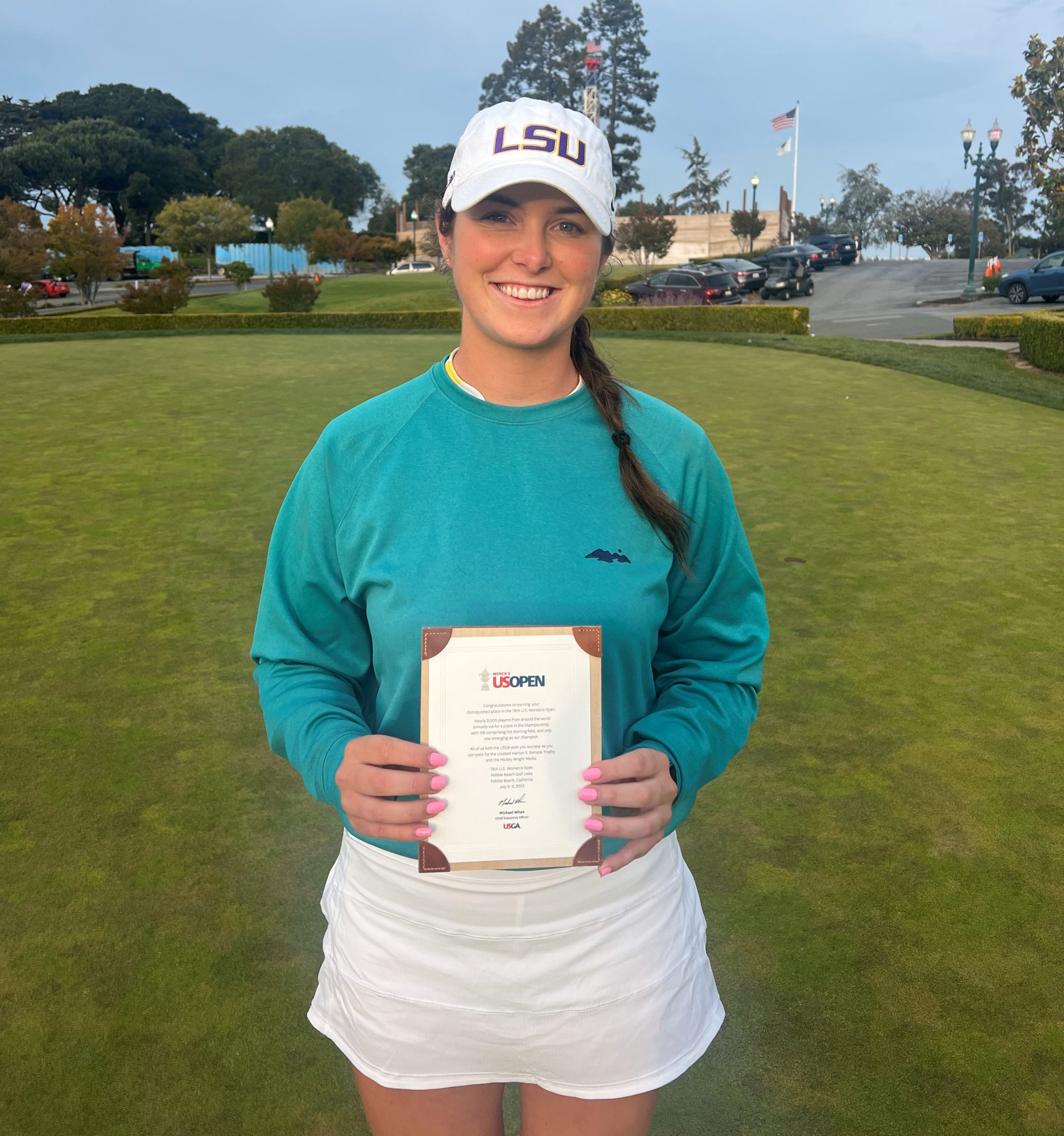 LSU All-SEC golfer Aine Donegan qualified for the 2023 U.S. Women's Open in July.
Donegan, a native of Ireland, picked up one of two qualifying spots Monday in a 36-hole The Peninsula Golf and Country Club in San Mateo, California.
The women's Open goes to the prestigious Pebble Beach Golf Links for its 78th championships, July 6-9.
Donegan had rounds of 1-over 72 and 2-over 73 to finish at 3-over 145 on the par 71 layout which was good for the second spot behind another amateur, Kelly Xu of Claremont, California who finished at 1-under 141 (69-72).
Donegan, who was third after the first 18 holes, finished one shot in front of Miranda Wang of China at 4-over 146 (70-76) and two shots clear of Rachel Heck of Memphis at 5-over 147 (74-73). Wang and Heck will be in the list of alternates for the Open.
Donegan, a transfer from Indiana, had a solid sophomore season at LSU. She was named second-team All-SEC with a stroke average of 72.97. She posted three top 10 finishes including a third place finish in the Southeastern Conference Championships at 2-under par 214 (72-71-71).