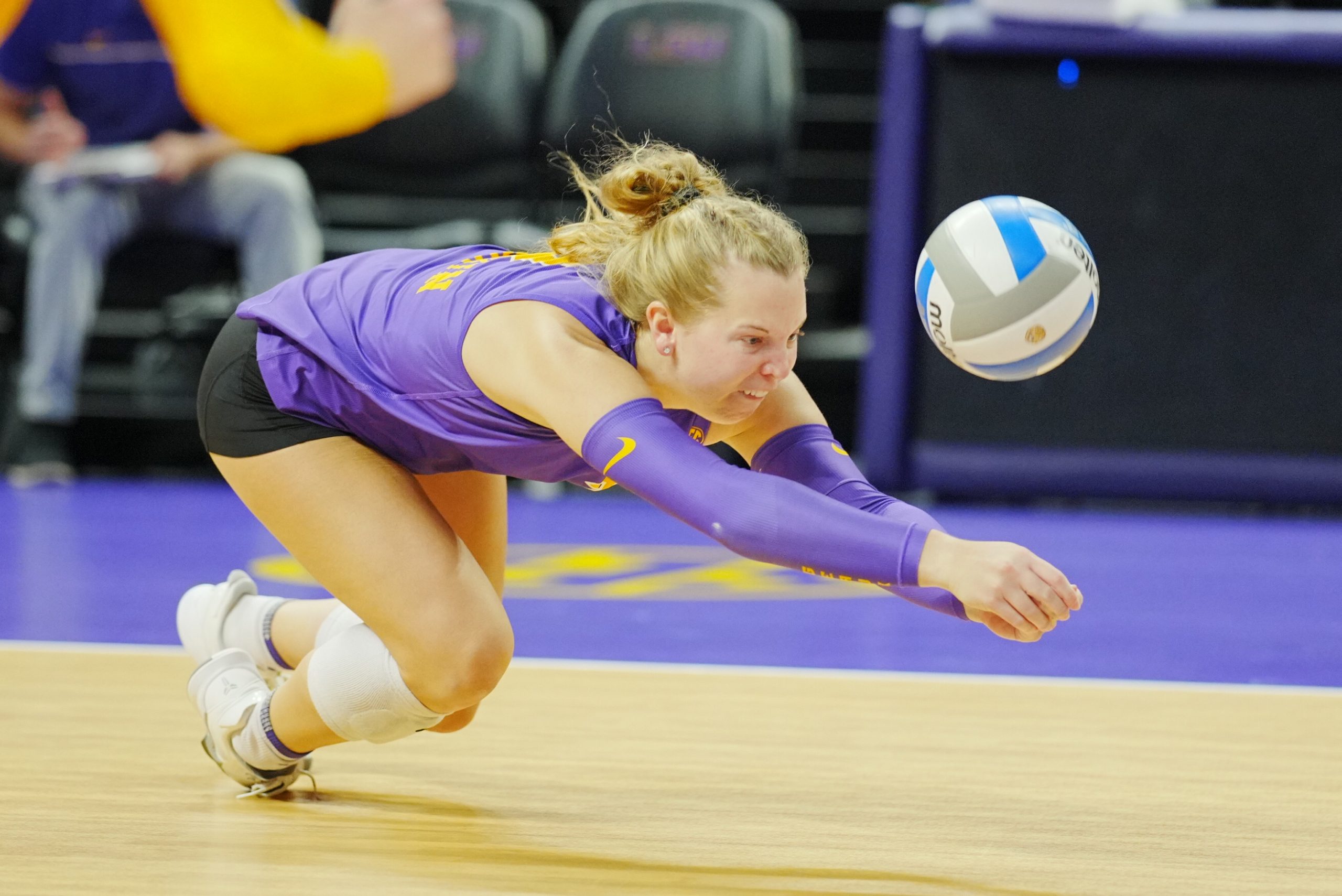 A night after LSU's volleyball team won a five-set thriller against Ole Miss, the visiting the Rebels returned the favor Saturday with a 25-22, 21-25, 16-25, 25-18, 12-15 win over the Tigers at the Pete Maravich Assembly Center.
LSU (9-6, 3-2 in SEC) captured Friday's marathon 18-25, 25-18, 25-22, 24-26, 15-13.
"Obviously it is tough to beat a team back-to-back, but I thought we put ourselves in a position to win and we did not take care of business," LSU volleyball coach Tonya Johnson said. "We did not do a great job in first contact balls and keeping things calm on our side. We felt rushed and everything was fast. We do not like when things are chaotic. We have to learn to control the ball, get it up high and give us time to transition to do what we need to do."
Outside hitter Sanaa Dotson recorded her fourth double-double this season with 16 kills and 13 digs. Middle blocker Anita Anwusi had a season-high 13 kills with four blocks, including one solo block. Middle blocker Alia Williams and right side Hannah Jacobs each had four blocks as well and finished with nine and seven kills, respectively.
Setter Josie Vondran handed out 36 assists to go along with six kills, three digs, two aces and one block, and setter Maddie Waak posted 16 assists with six digs and one ace. Libero Ella Larkin turned in a match-high 30 digs and had four assists and one ace.