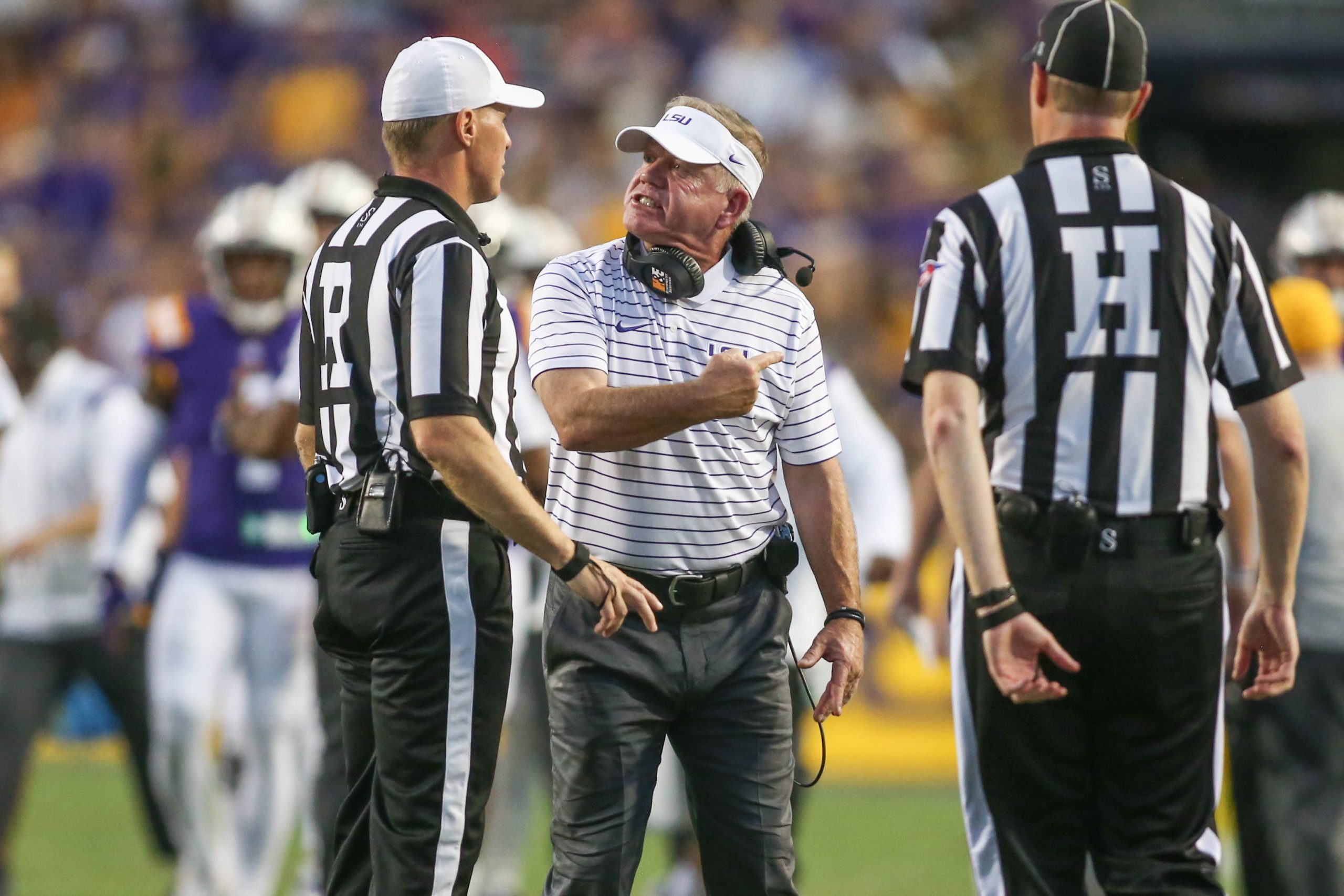 Linebacker Micah Baskerville's one of the few members of LSU's football team that understands the task at hand Saturday.
As a fifth-year senior Baskerville's previously made two trips into Auburn's Jordan-Hare Stadium, the last a not-so-memorable 48-11 loss during the COVID-shortened 2020 season.
"It's going to be electric," Baskerville said. "There's going to be a lot of people in the crowd. They're going to come with their best game and play physical, so we're going to have to come with ours and be even more physical."
There's an air of anticipation to see how LSU (3-1, 1-0 in SEC) will handle its first game outside the state of Louisiana when the Tigers visit Auburn (3-1, 1-0) in Saturday's SEC Western Division clash at 6 p.m.
ESPN will televise the game which will also be broadcast locally over 98.1-FM.
LSU carries a modest three-game winning streak, its longest in three seasons, but has done so from the comforts of Tiger Stadium that included last week's 38-0 triumph over New Mexico.
"We'll certainly find out even more about our grit and what kind of football team this will continue to grow to be," LSU football coach Brian Kelly said. "We know where our issues are. It's a team that will fight, but we're thin in some areas. We've got to make sure we keep our team rested. We've got to stay away from injuries, things of that nature.
"There's no doubt about the fight," Kelly said. "These guys will fight for the right reasons. I just wanted to make sure that from my perspective, that this win this past weekend against a New Mexico team, was significant in that we built some consistency with a group that has been willing to follow a whole new pattern. It's been enjoyable."
Baskerville represents one of the most improved components of LSU's team in four games under Kelly.
LSU limited last week's opponent, New Mexico, to 88 total yards and two first downs, and has allowed 14.3 points and 257.8 yards per game. The Tigers, led by freshman Harold Perkins Jr. with 22 tackles and senior Jay Ward with 19, rank third in the SEC in points yielded and 12th nationally.
"They're really good," Auburn coach Brian Harsin said of LSU's defense. "Their front seven's really good. Just the things they're doing schematically. They're playing really hard, and I think they play physical. They're fast. I don't see a lot of holes in their defense. They're just well coached and it seems like the guys know what they're doing."
Kelly confirmed in Thursday post-practice news conference that preseason All-SEC defensive end BJ Ojulari would return after a one-game absence because of a knee injury along with Ward. The Tigers will be without sophomore safety Major Burns for up to several weeks with a neck injury which forced the move of cornerback Jarrick Bernard-Converse to fill his position last week against New Mexico.
LSU is facing an Auburn offense that's struggled thus far, ranking near the bottom of the SEC in most major statistical categories.
Because of injuries to transfers TJ Finley of LSU and Zack Calzada of Texas A&M, Auburn is expected to start Oregon transfer Robby Ashford for a second straight week. He combined for 117 yards and a touchdown, including 46 yards on the ground and a touchdown, in last week's 17-14 overtime win over Missouri.
Auburn is led by running back Tank Bigsby, the SEC's sixth-leading runner with 57 carries for 281 yards and four TDs.
"He is a great runner," Kelly said of Ashford. "That's going to be our biggest concern, is to keep him under wraps in terms of running the football. He is very capable. I think from our perspective, a guy that can throw it, but more importantly, a dual-threat quarterback, that is dangerous running the football."
Kelly has a pretty good idea of what that looks like.
Arizona State transfer Jayden Daniels has given LSU a dual-threat option in his four games since taking over the starting quarterback role. The junior has completed 73% of his passes (81-of-111) for 835 yards, six touchdowns with no interceptions. He also leads the Tigers in rushing with 262 yards on 44 attempts and scored twice.
Sophomore Armoni Goodwin (34-199, 5 TDs) has been ruled out of the game by Kelly because of a hamstring injury. Penn State transfer Noah Cain (28-168, 4 TDs) leads a group of three players, including John Emery Jr. and Josh Williams, that will run behind an offensive line starting their fourth different unit in five games with left guard Garrett Dellinger out with a broken hand.
"I love those types of environments," Baskerville said of Jordan-Hare Stadium where LSU won, 22-21, in his first visit on a Cole Tracy 42-yard field goal on the final play in 2018. "Everybody's against you. It shows what type of character you have. I want them to know this LSU defense is going to be physical and violent and coming to win."