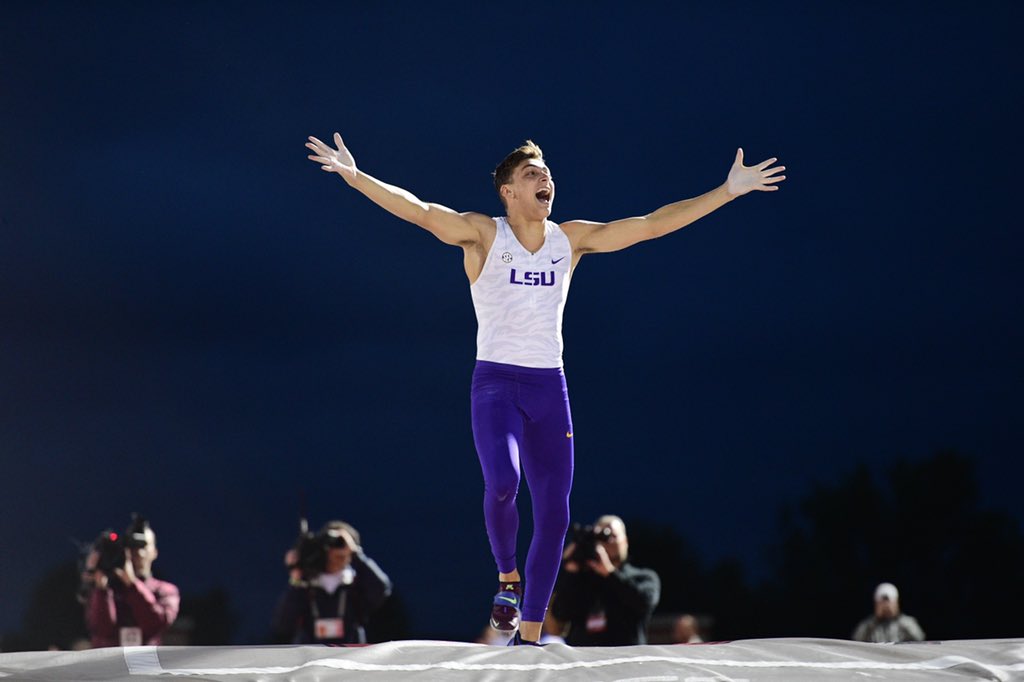 The LSU men's track and field team earned its first Southeastern Conference championship since 1990 with a 105-point performance in Fayetteville, Ark., over the weekend.
The story of the event came at the pole vaulting pit where LSU freshman phenom Armand "Mondo" Duplantis set yet another NCAA record with a 6-meter vault, the highest of any athlete at an outdoor collegiate event and just 0.05 meters short of his personal record.
Duplantis' 10 points proved the difference between the Tigers and second-place Florida, which tallied 95 points on the day.
"I'm really proud of this team," said head coach Dennis Shaver in a news release. "The chemistry and commitment that these guys have made to make a run at this championship is special. It's been a while since we won one of these, but we've been in the hunt many other times. We're really proud of how we are always in the mix."

In addition to Duplantis, LSU also earned wins in the high jump and the triple jump as the Tigers' jumping crew earned 46 of the team's points.
JuVaughn Harrison won the high jump with a leap of 7 feet, 4.25 inches and finished second in the long jup with a distance of 26-3.75.
Christian Miller earned the Tigers 10 more points with a first-place finish in the triple jump, leaping 16.16 meters (53-0.25).
On the track, LSU picked up a fourth-consecutive 4×100-meter relay victory at the SEC Championship meet, and Jaron Flournoy finished second place in the 200-meter dash.
After Duplantis' vault gave LSU a 97-91 lead going into the final event, LSU sealed the victory nearly three decades in the making with a second-place finish in the 4×400-meter relay.
LSU ranks the No. 2 track and field team in the country, and it will compete for a national championship when it competes in the Division I Track and Field Championship in Austin, Texas, from June 5-8.
Photo Courtesy of LSU Sports Information