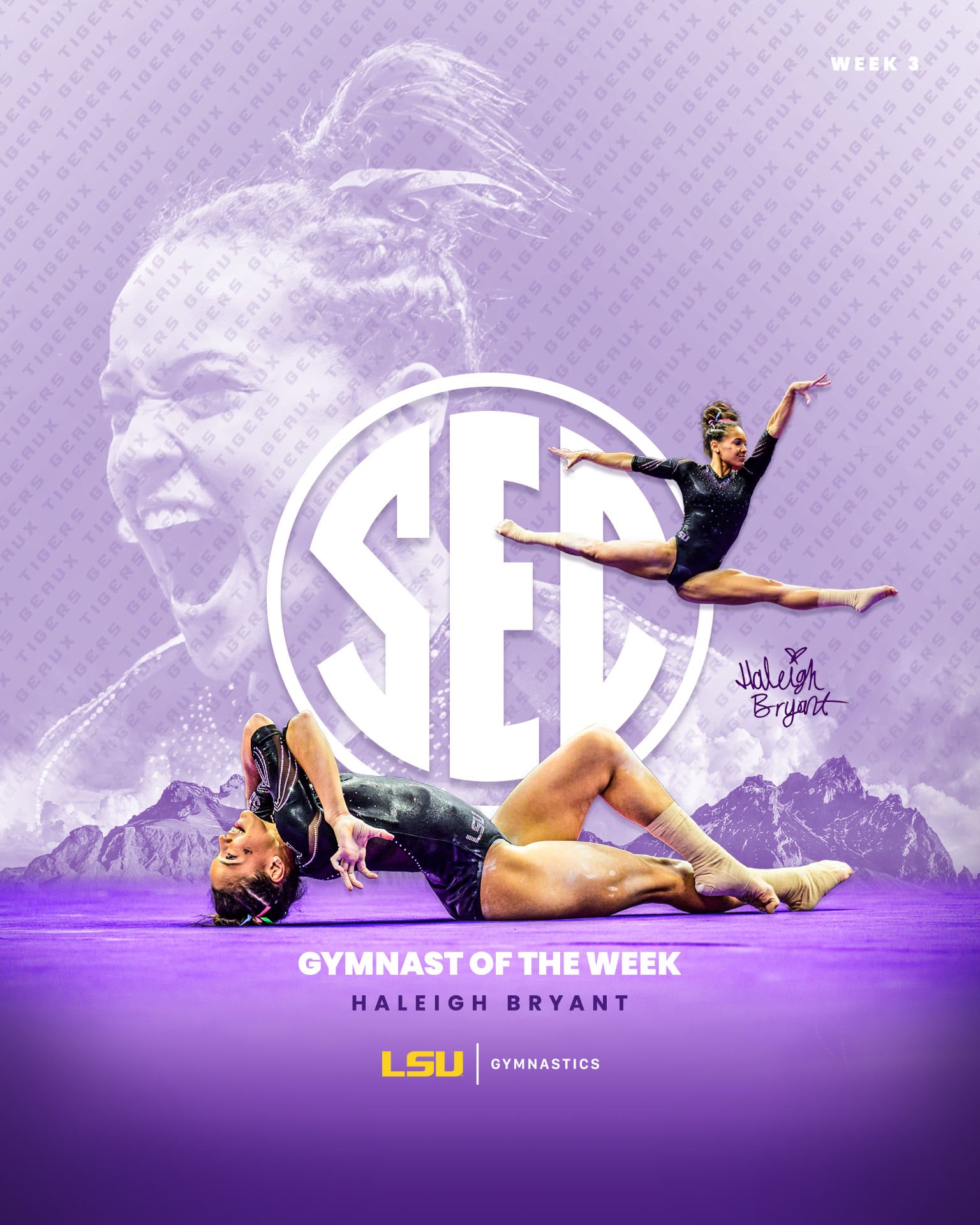 LSU junior Haleigh Bryant was named the Southeastern Conference Gymnast of the Week the conference announced on Tuesday afternoon.
Bryant shared the honor with Auburn's Sunisa Lee as Co-Gymnasts Of The Week.
Bryant, who won the award for the first time this season, delivered a perfect score on vault and winning the all-around against No. 12 Missouri last week.
Bryant recorded scores of 9.900-plus on all four events and matched her all-around career high score with a 39.750.
Bryant's front handspring-front pike half is known as one of the best vaults in the nation. She recorded her first 10 of the season and sixth in her career on Friday to take the vault title.
She anchored the bars lineup in the second rotation with a 9.900 to finish with the second highest score, along with teammate Tori Tatum who also scored a 9.900. In addition, she added a strong beam routine with her 9.900 performance to boost the team in the fifth spot. 
LSU defeated No. 12 Missouri with a score of 197.150-196.525 to earn its first victory of the season.
The all-around victory marked Bryant's fourth-straight title in four meets. She moved her individual title total to 11 this season after also earning the vault and floor titles. 
Bryant ranks No. 6 in the all-around after Week Three with her average of 39.613. She also ranks in the Top 20 on three events, No. 4 on vault, No. 5 on beam and No. 18 on bars.