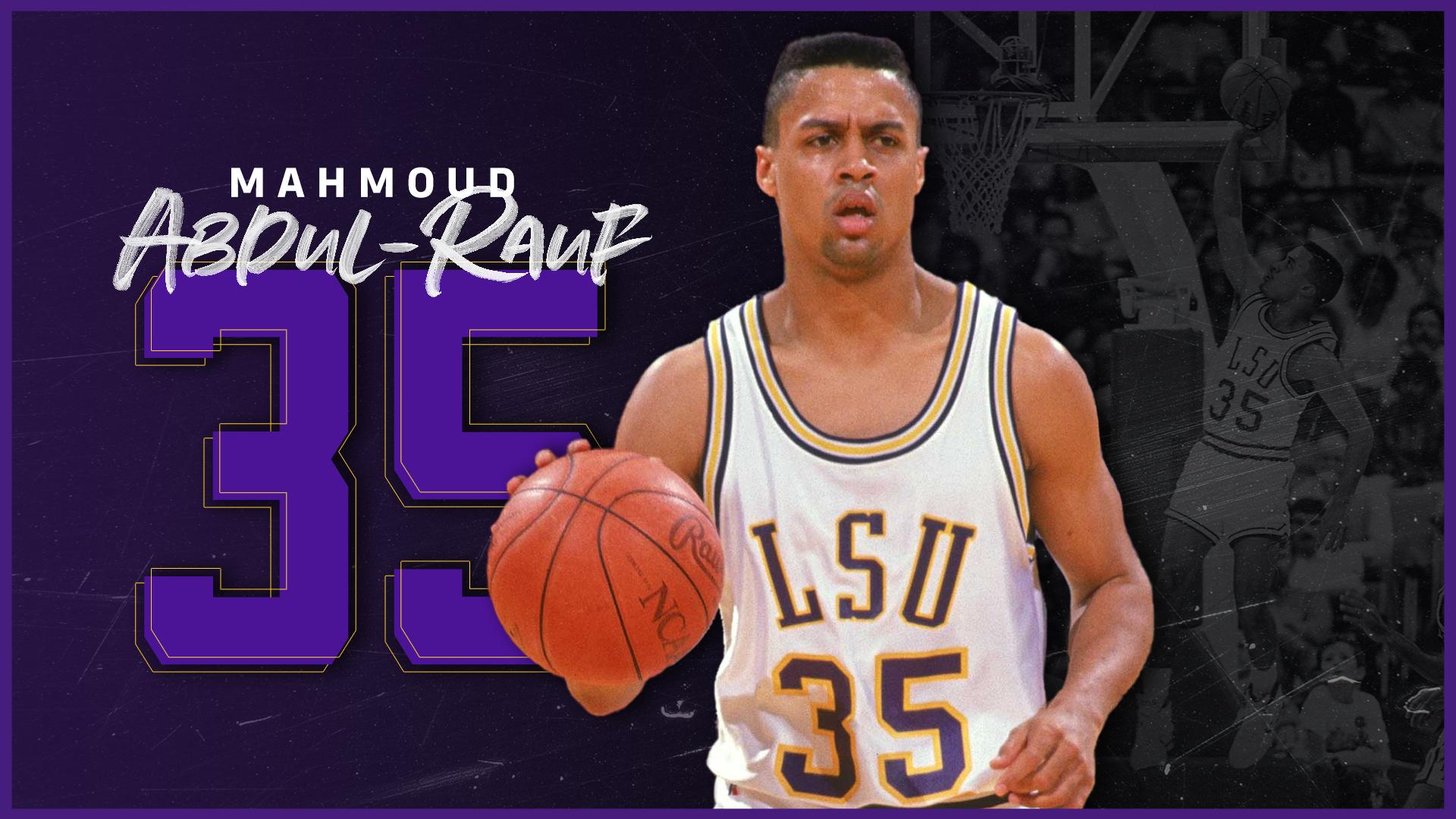 Former LSU basketball All-American Mahmoud Abdul-Rauf's No. 35 jersey will be added to the rafters in the Pete Maravich Assembly Center at some point during the upcoming season.
The LSU Atheltic Hall of Fame Election Board voted unanimously to retire the jersey of the former LSU star who enjoyed a nine-year NBA career.
"By a unanimous decision, Mahmoud now joins one of the most elite groups in college basketball – the five men's basketball players whose jerseys LSU has retired," LSU athletic director Scott Woodward said in a news release. "He's one of the greatest of all time at LSU and incredibly deserving of this honor."
Hailing from Gulfport, Miss., Abdul- Rauf — then known as Chris Jackson —played two seasons with the Tigers before departing for the NBA, earning the Southeastern Conference's Player of the Year award both seasons. In his first season he averaged 30.2 points per game and set an NCAA single-season scoring record.
"Mahmoud is one of the greatest players in college basketball history and he is one of the nicest young men I have coached in my 44-year career," former LSU coach Dale Brown said. "He won accolades throughout the country while being inflicted with Tourette Syndrome, a truly remarkable accomplishment.
"He now becomes only the fifth LSU basketball player to have his jersey retired. Wow, what a group! Pettit, Maravich, Macklin, O'Neal and now Mahmoud Abdul-Rauf."
Abdul-Rauf was selected third overall in the 1990 NBA draft by the Denver Nuggets, which sparked a nearly decade-long career in which he also played for the Sacramento Kings and Vancouver Grizzlies.
He still plays basketball today, competing in the BIG3 basketball league for the Three Headed Monsters.
"I would like to congratulate Mahmoud Abdul-Rauf on the announcement that the LSU Athletic Hall of Fame committee has unanimously voted to honor him with the retirement of his LSU Basketball jersey. In Mahmoud's two years at LSU, his ability to shoot and score has only been matched by those whose jerseys are already hanging from the rafters of the Maravich Center. He is continuing to perform on the court at a high level almost 30 years later, and we look forward to having him back to celebrate this milestone this season."
Graphic courtesy of LSU Sports Information