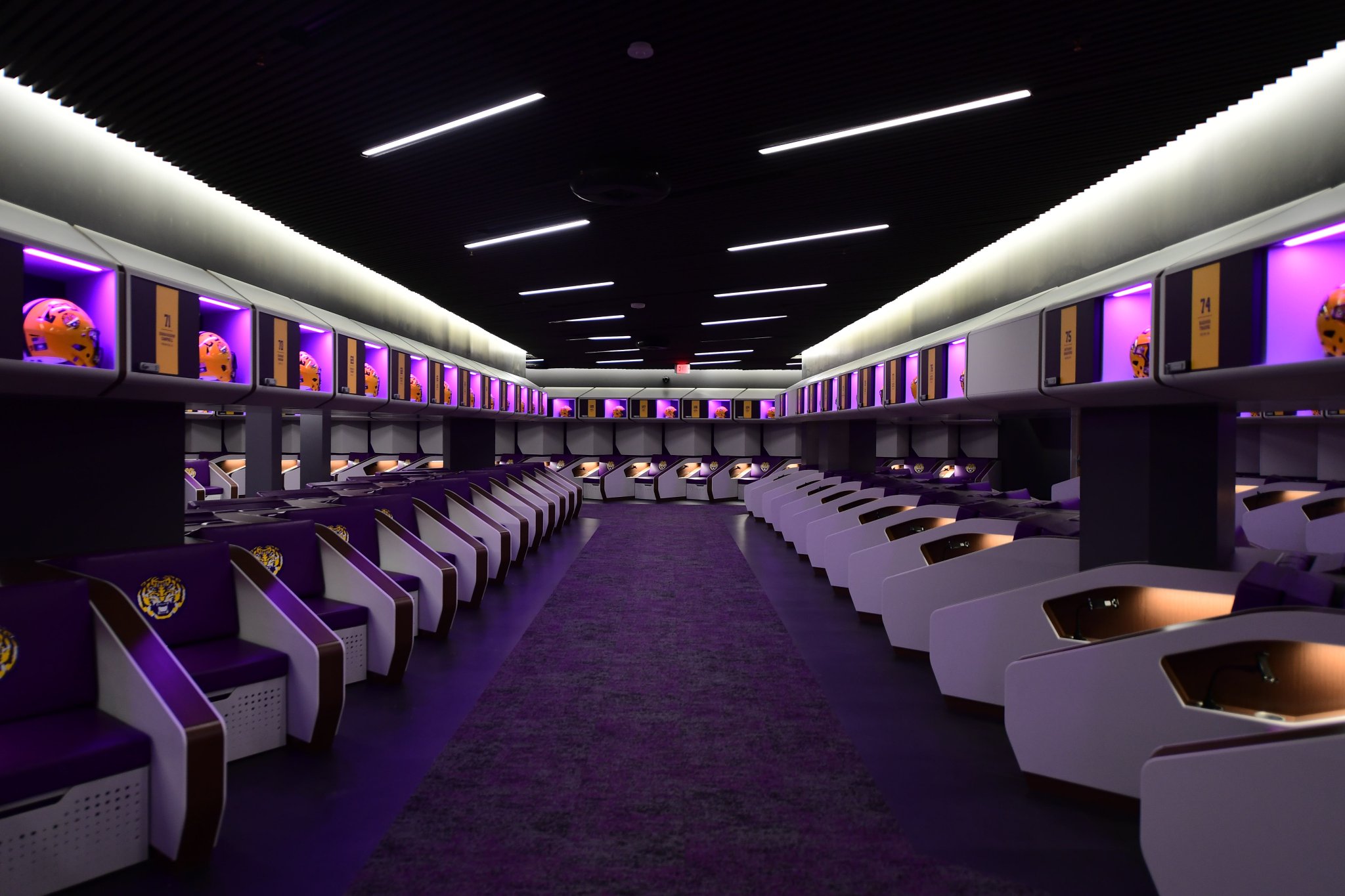 LSU football became the talk of Twitter on Sunday night after releasing footage and photos of its brand new locker room.
Dubbed the Football Operations and Performance Nutrition Center, the new space includes individual pods where players can rest and watch film, which also fold out into beds if players need to sleep.
Each pod includes an iPad holder, storage space and power to charge devices while occupied.
Renovations to theLSU Football Operations Center cost nearly $23 million and added 25,000 square feet to the collection of buildings, including the new locker room a new players lounge and a cafeteria.
LSU will hold a ribbon-cutting ceremony for the newly-renovated facilities on Wednesday, July 24.
Photo courtesy of LSU Sports Information