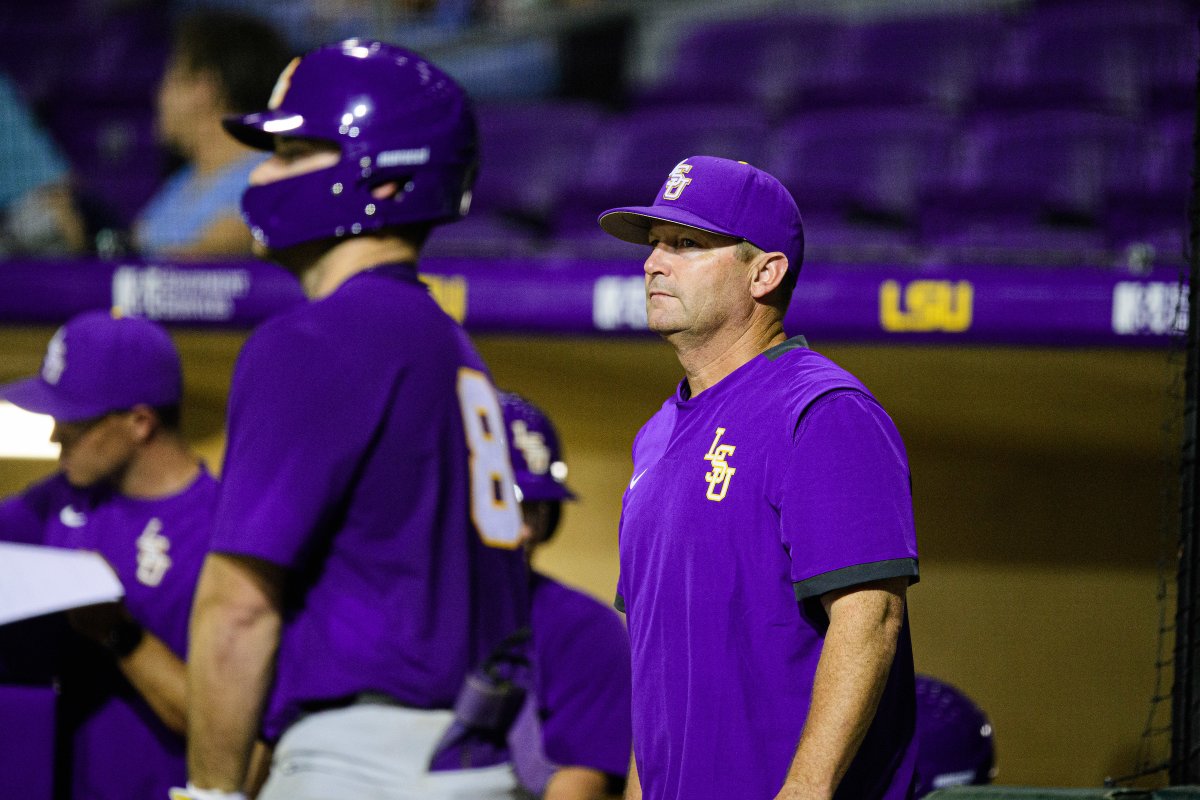 LSU is ranked No. 1 in the 2023 D1 Baseball preseason poll released Tuesday, representing the Tigers' third top ranking since late December.
The Tigers have already been ranked No. 1 in the Collegiate Baseball and Perfect Game preseason polls.
According to D1 Baseball, "LSU supercharged its roster with the top-ranked freshman class as well as the top group of transfers. That bolsters a core that was already well stocked with talent."
LSU begins full-squad preseason practice begins on January 27 and the 2023 season starts on February 17, when the Tigers play host to Western Michigan in Alex Box Stadium, Skip Bertman Field.
LSU is one of nine Southeastern Conference teams appearing in the D1 Baseball 2023 preseason Top 25, along with No. 2 Tennessee, No. 4 Ole Miss, No. 5 Texas A&M, No. 7 Florida, No. 8 Arkansas, No. 10 Vanderbilt, No. 20 Alabama and No. 23 South Carolina.
2023 D1 Baseball Preseason Poll
Rank Team (2022 Record)
1. LSU (40-22)
2. Tennessee (57-9)
3. Stanford (47-18)
4. Ole Miss (42-23)
5. Texas A&M (44-20)
6. Wake Forest (41-19-1)
7. Florida (42-24)
8. Arkansas (46-21)
9. Oklahoma State (42-22)
10. Vanderbilt (39-23)
11. East Carolina (46-21)
12. North Carolina (42-22)
13. Maryland (48-14)
14. Virginia Tech (45-14)
15. TCU (38-22)
16. Louisville (42-21-1)
17. UCLA (40-24)
18. Southern Miss (47-19)
19. Virginia (39-19)
20. Alabama (31-27)
21. NC State (36-21)
22. Miami (40-20)
23. South Carolina (27-28)
24. Texas Tech (39-22)
25. Oregon (36-25)