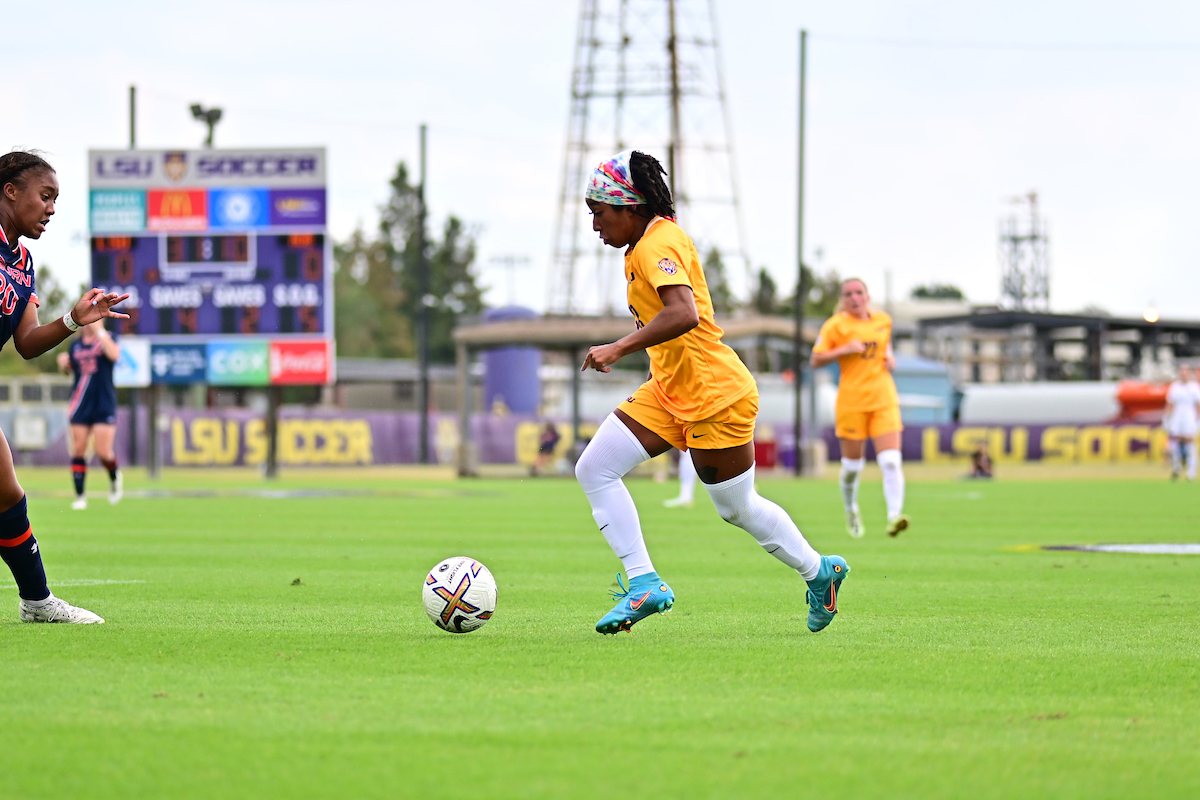 LSU goalkeeper Mollee Swift served notice early that she would be up to the challenge.
Swift found herself with a save two minutes into Sunday's home match with Southeastern Conference West Division rival Auburn, a battle that went down to the wire and ended in a 0-0 draw at LSU Soccer Stadium.
Swift made four keys saves in the first half and wound up with six for the match. She recorded her third straight shutout and fourth of the season.
LSU (8-3-6, 3-2-4 in SEC) failed to score a goal in its third consecutive match. The Tigers had a total of 13 shots in the match with two on goal compared to six for Auburn (6-5-6).
Auburn's Maddie Prohaska had one save in each half.
LSU center back Lindsi Jennings delivered one of the key defensive highlights for her team in the 40th minute to keep the matched tied. With a long ball played to Auburn's Maddie Simpson, who was facing a potential one-on-one meeting with Swift at the top of the 6-yard box, Jennings made up ground, raced in and slid to block Simpson's shot for a corner.
LSU closes out the regular season at home Thursday against Ole Miss for Senior Night at 6 p.m.