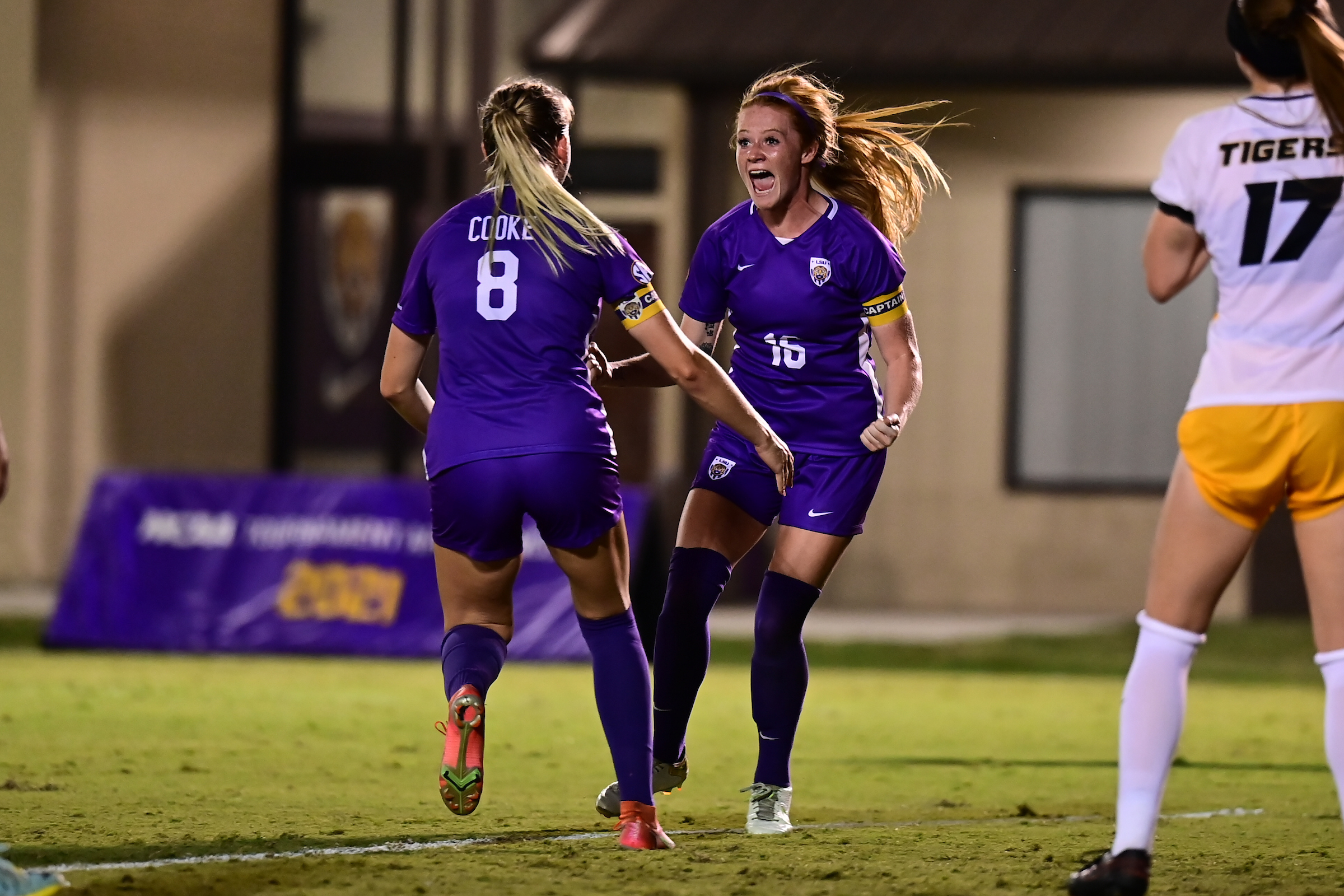 LSU center back Lindsi Jennings is turning into quite an offensive threat.
For the second straight game Jennings found herself on the finishing end of a volley, this time helping to catapult the Tigers to a 2-1 victory Thursday over Missouri in Southeastern Conference action before a crowd of 2,004 at LSU's Soccer Stadium.
LSU (7-1-2, 2-0 in SEC) fell into a 1-0 deficit at the 35-minute mark of the first half, and still trailed by that score when the Tigers got goals from Raelyn Prince and Jennings in the last 15 minutes of play.
Missouri (4-4-1, 1-1) outshot LSU 13-12 but the home team was even at 5-5 in shots on goal.
"We're thrilled to get a win out of that game," LSU soccer coach Sian Hudson said. "Missouri came here with a very good gameplay by packing five in midfield and eliminating our central options and it showed in our first half.
"We made some changes at halftime and came out and were able to shift the game in the second half. We're proud of the team for coming from behind to get the win. There's no easy wins in the SEC and tonight was a huge test for our team."
The Tigers tied the match at 1-1 in the 75th minute when Taylor Dobles sent a cross in the final third across the two boxes. Prince, a freshman, perfectly timed the volley which deflected off the shoulder of a Missouri defender, changing the trajectory of the ball away from Missouri goalkeeper Bella Hollenbach and into the open right side of the goal.
LSU took its fifth corner of the match with the ball sailing across to Mollie Baker on the opposite side of field. She beat her defender and sent a left-footed volley across to Jennings whose 10-foot header beat Hollenbach.
With starting goalkeeper Mollee Swift out with an injury, LSU turned to junior Bella Zanotelli who made her second start of the season a successful one with four saves.