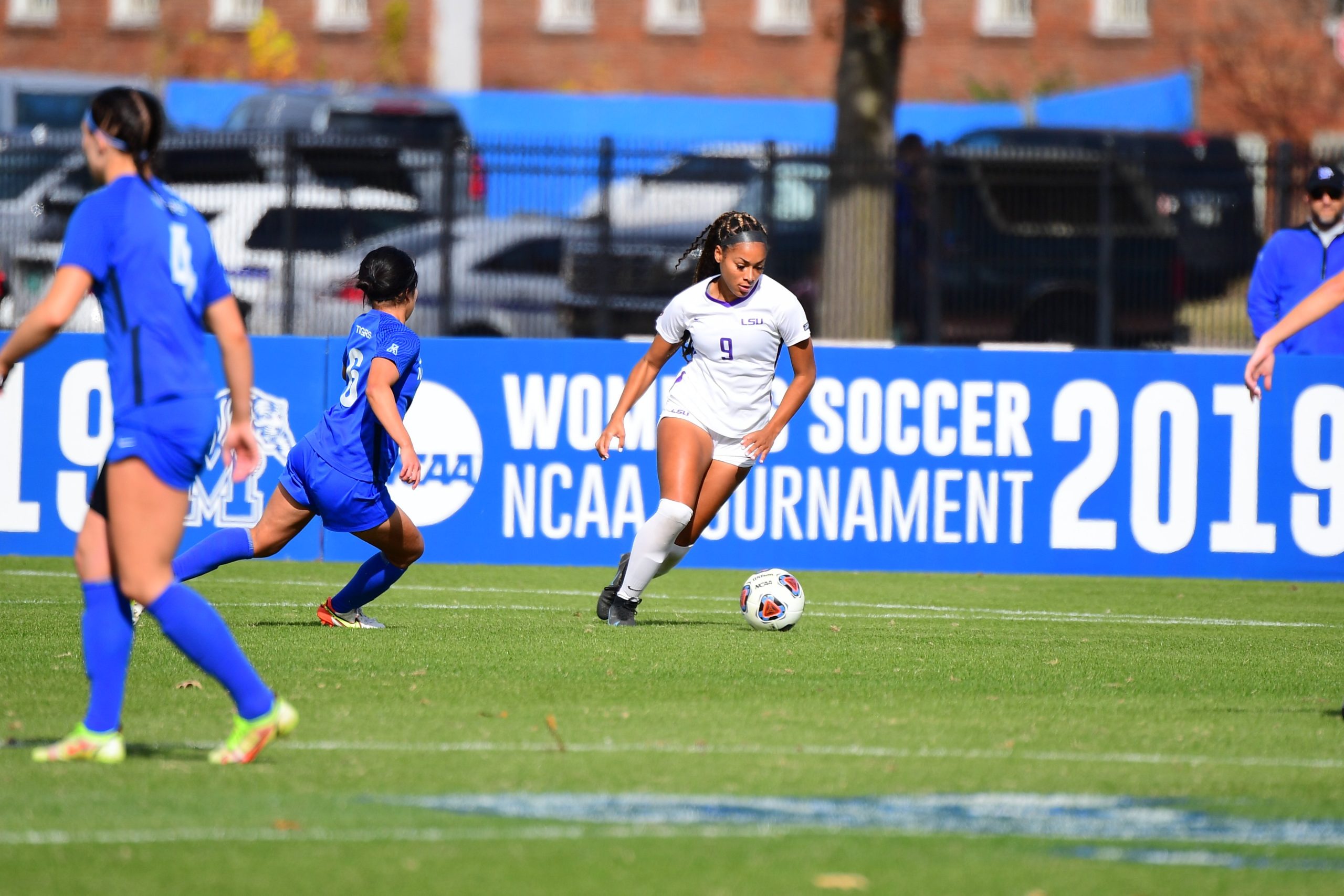 At halftime of LSU's first round NCAA soccer tournament Sunday matchup at host Memphis, the visiting Tigers found themselves in a scoreless tie because of their defense and goalkeeping.
The second half told another story.
Memphis, appearing in its fourth straight NCAA tournament, broke the cap on the scoreless tie with a goal in the 50th minute. The home team then poured it on over a three-minute stretch with two more goals in a 3-0 victory to eliminate LSU before a record crowd of 1,309 at Memphis' Billy J. Murphy Soccer/Track and Field Complex.
LSU (11-8-1) concluded its second season under head coach Sian Hudson after playing in the seventh NCAA tournament in school history and first in three years.
"A difficult loss today," said Hudson, whose team was shutout for the fifth time this season. "A moment where we didn't really turn up and play our best soccer. It's definitely a tough one to swallow but as we sort of reflect on the year as a whole, I think there were a lot of really big moments. We've been able to take the program to a different level this year. I think the 10 graduating seniors have laid a foundation with the program and the players here gain experience and understand what we're capable of moving forward."
Memphis (14-4-2) advances to the second round on Friday at Duke. The U of M improved to 10-1-1 while playing at home this season.
Both teams managed two shots apiece on target in the first half with both goalkeepers – including LSU's Mollee Swift – registering a pair of saves.
She had a particularly momentum-turning save in the 34th minute when Memphis' leading scorer Tanya Boychuck caught up to a through ball on the right side between the two boxes, fired a shot from just outside the 6-yard box. Swift made a defensive stop that Maddie Moreau cleared.
Memphis' offense generated 13 shots in the second half, six of which were on target, with Jocelyn Alonzo breaking the scoreless battle in the 50th minute.
LSU only had one of its three shots on target in the second half and leading scorer Tinaya Alexander was limited to only one shot on goal.
The homestanding Tigers put the game out of reach with a pair of goals when Aubrey Mister scored in the 74th minute and she then assisted on Bryana Huttar's goal in the 77th minute.
"When you get to this point in the season you obviously want your biggest performance of the year and we didn't really get that today," Hudson said. "The lesson moving forward for this group is it's got to be a more consistent effort across the board and on our (good) days this season we've really had some special moments and beaten some fantastic teams. Today wasn't our day."