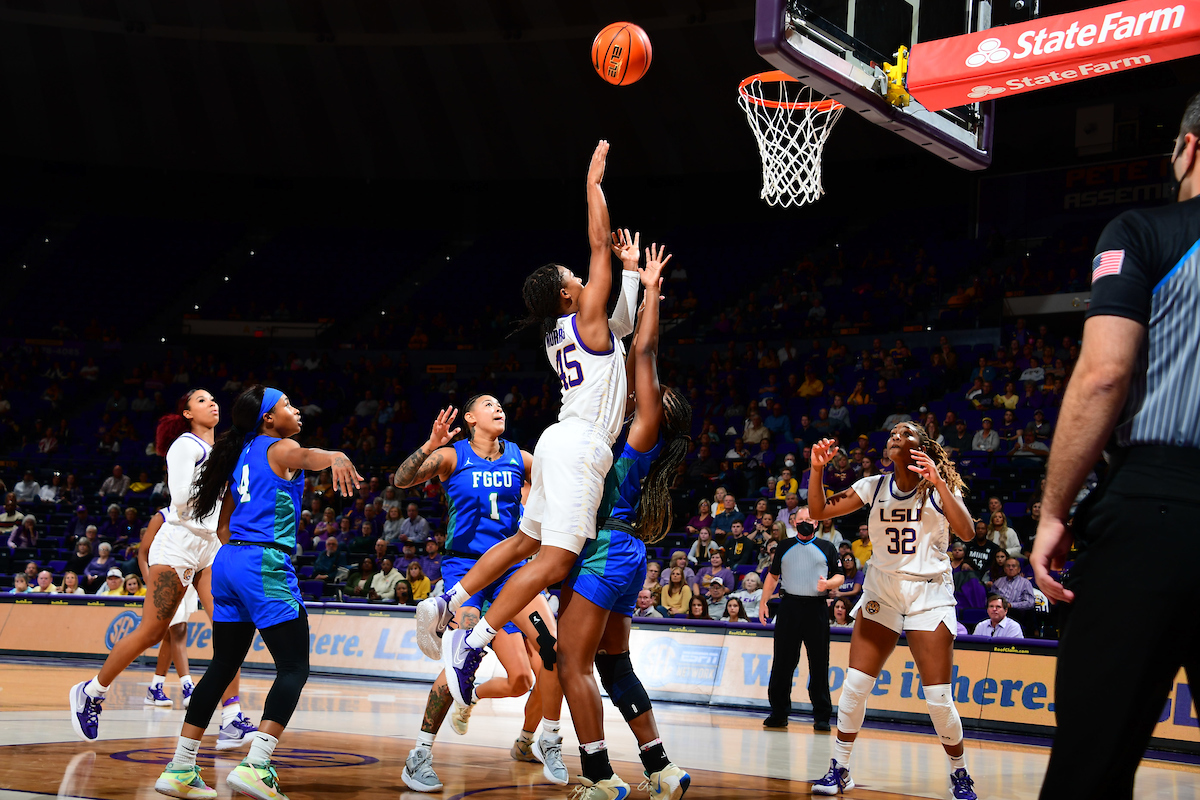 Unbeaten Florida Gulf Coast's 3-point shooting barrage proved too much for LSU in an 88-74 victory over the Tigers on Sunday in the Pete Maravich Assembly Center.
FGCU (3-0) shot 56 percent from beyond the arc and made 14 3's while LSU had just one. The Eagles, who held a 46-43 halftime lead, were able to build an 18-point lead during a third-quarter run that was too much for the Tigers to overcome.
Senior guard Khayla Pointer led LSU (1-1) with 23 points, 10 rebounds, and 5 assists. Senior transfer Alexis Morris, who was cleared to play after her transfer from Texas A&M last season, had 12 points and five rebounds and center Faustine Aifuwa added 10.
"​​It was a nine-point game with eight minutes to go," LSU head coach Kim Mulkey said. "We had made five stops there in a row defensively, and then we just couldn't go execute. We couldn't go score the ball. We couldn't get it in the hands of the people we needed to. That is going to come with time, playing with each other. The effort was fine, the defense was not good."
FGCU's Kierstan Bell led FGCU with a game-high 32 points, 15 of which came during the third quarter when the Eagles outscored the Tigers, 24-13. Former LSU player Karli Seay scored eight points, including a pair of 3-pointers, and grabbed four rebounds against her old team.
Pointer scored nine points in the first quarter, including a crisp floater inside the paint, and Awa Trasi provided a spark off the bench with four points. LSU used a 6-0 run late in the quarter to bring the score to 22-20 and the Tigers trailed 24-23 after trailing by as many as eight points.
Morris recorded a steal and led a fast break, finding Pointer in the left corner for a three that tied the game at 33-33 and forced a FGCU timeout. That turned out to be LSU's only three in the game. FGCU finished the half on a 13-3 run to take a 46-33 lead into the break.
LSU travels Thursday to visit UL-Lafayette in the Cajundome at 6 p.m.