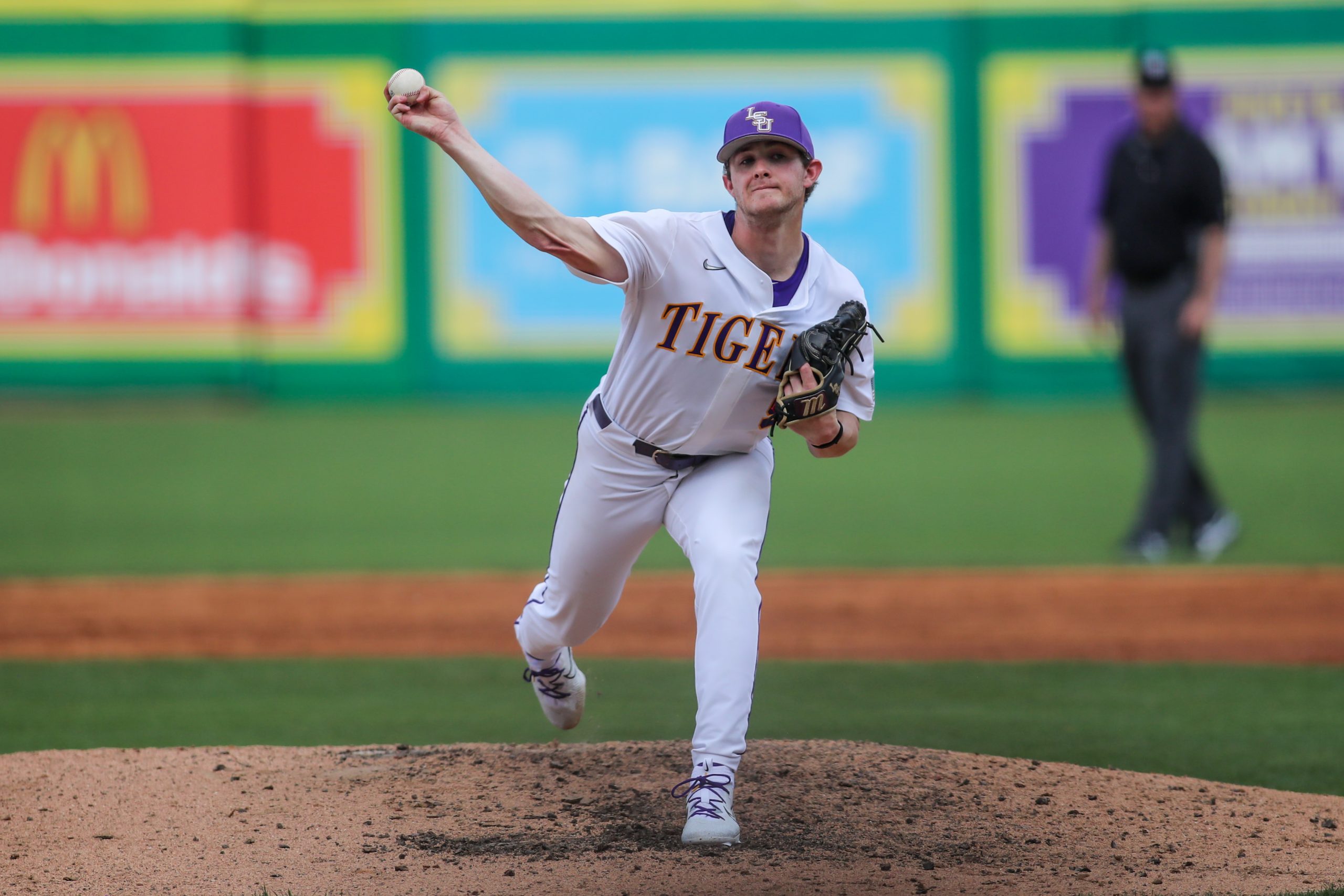 Appearances can be deceiving.
For instance, Arkansas appeared to be picking up where it left off against LSU on Saturday at Alex Box Stadium, Skip Bertman Field.
But after falling behind 2-0 in the top of the first inning on Saturday, LSU proved Game Two would be nothing like game Friday's opener night when Arkansas exploded for eight runs in the 10th inning to blow out the Tigers, 9-3.
Instead, LSU piled up the runs and beat Arkansas, 12-2, on 16 hits, including three home runs, to set up a rubber match. Game three of the series will be tonight at 6:30.
Gavin Dugas, Tre' Morgan and Dylan Crews all homered and Ty Floyd (4-0) started and pitched 6.1 innings, allowing two runs, one earned, while giving up only three hits and walking two but he did hit three batters. Floyd struck out seven and retired 10 of the last 11 batters he faced.
Thatcher Hurd (2-0) will start game three for LSU, while right handed junior Cody Adcock is scheduled to start for Arkansas.