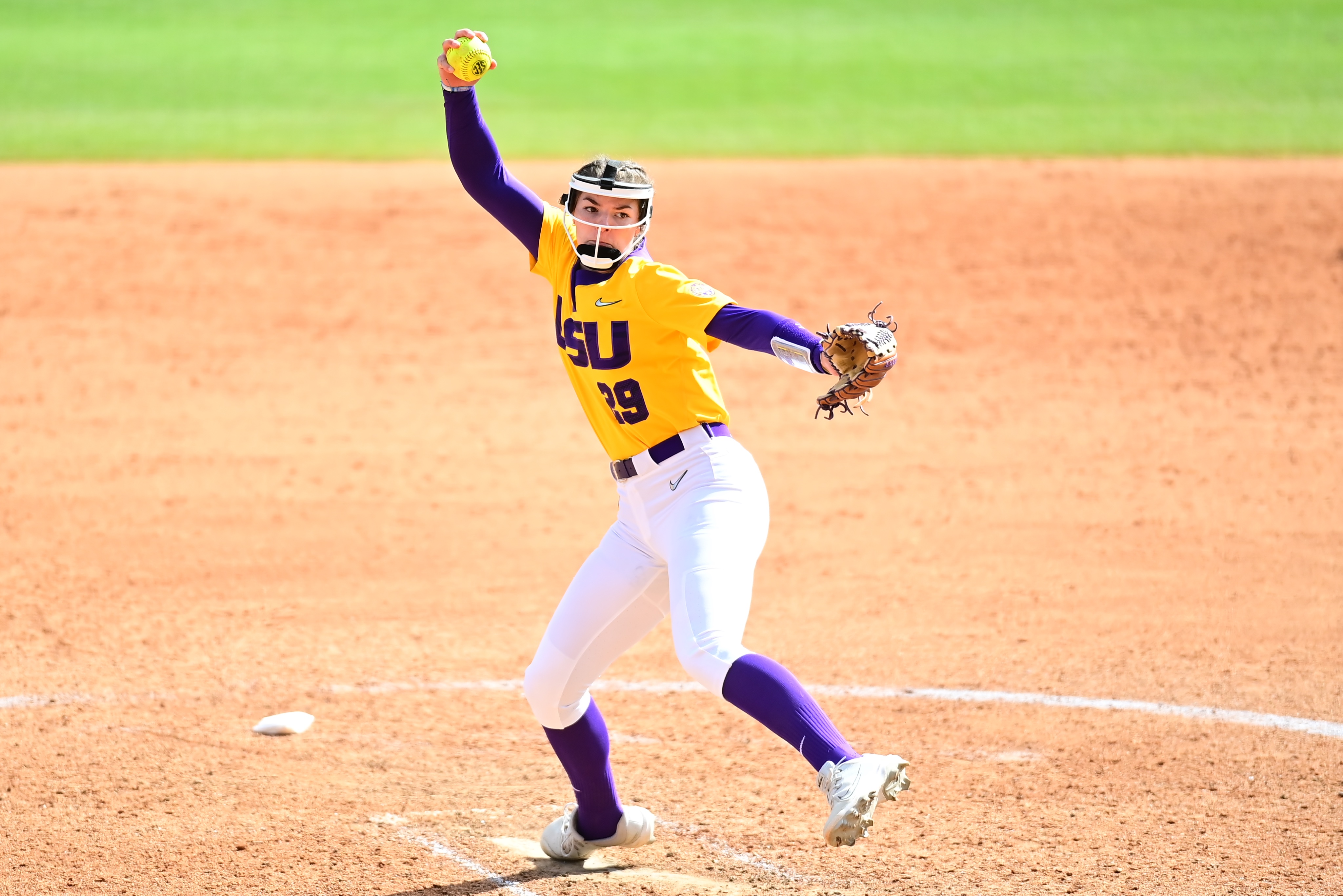 LSU freshman pitcher Sydney Berzon was named this week's SEC Freshman of the Week and national Freshman of Week by D1Softball.
Berzon led the Tigers to a series win at Ole Miss with a 2-0 record, 0.50 ERA and 13 strikeouts in back-to-back complete game efforts. In 14.0 innings, she held the Ole Miss bats to a .170 average and allowed eight hits, three walks and one run.
Berzon threw a three-hit shutout in her first appearance Saturday that included a career-high 10 strikeouts in seven innings. Less than 24 hours later, she went the distance on Sunday with three strikeouts, five hits, one run and one walk.
Berzon, a native of Buffalo, N.Y., is 9-2 in the circle this season and has a 1.49 ERA (No. 11 in SEC) and 65 strikeouts (No. 13 in SEC) in 70.2 innings pitched (No. 9 in SEC).