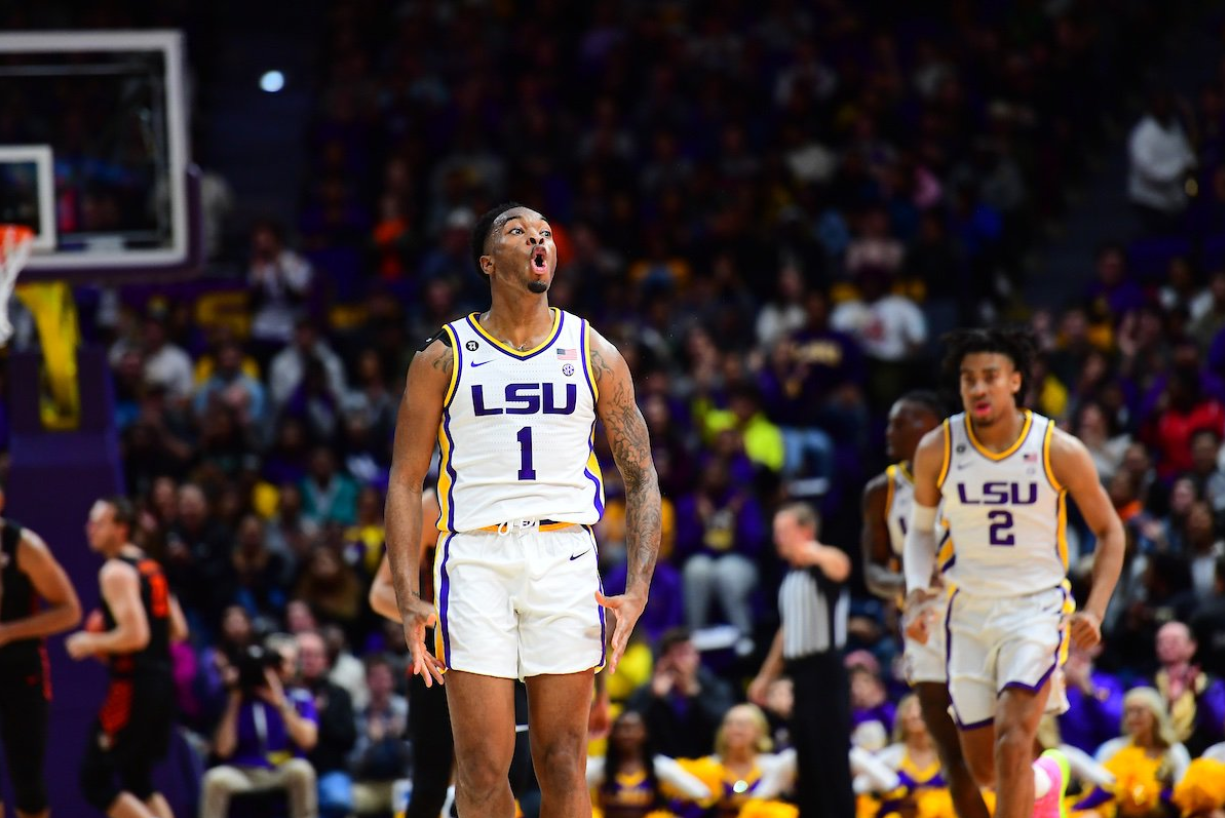 It wasn't perfect, but season openers rarely are.
LSU put together a solid and, for the most part, dominant performance in a 88-79 victory against Bowling Green in its first game of the season Friday night.
The Tigers (1-0) rattled off a 19-0 run in the first half that began with four consecutive 3-pointers, a feat the squad never would have attempted let alone pull off last season.
"(Skylar) Mays and Jovonte (Smart) hit 3's," said LSU head coach will Wade. "I think they had five 3's between them on that 19-0 run."
It didn't click right away, however. the Tigers struggled early on and Bowling Green jumped out to a 6-point lead roughly seven minutes into the contest.
One of the Tigers' biggest problems was turning the ball over, as they gave it away 16 times, allowing the Falcons to take a lead early in the game and stay in the game late.
"We have a major turnover problem," Wade said. "If we go into (VCU) Wednesday and turn the ball over like we have been turning the ball over, we are going to get our doors blown off. We have to do a better job.
"We were up 15 right there before the half and came down and had two-straight turnovers that changed the game a little bit. We have to be better there. Be sharp with the ball. Just be more consistent with what we are doing."
Outside of a slow start, LSU's returning players thrived in the new motion-style offense, and it led to a convincing victory against the Falcons, who were the preseason selection to win the Mid-American Conference this season.
LSU point guard Smart started the game on a role, hitting five of his first six shots, including three 3-pointers to score 15 points in the first 10 minutes of the game.
Two of those three's started the Tigers' run of 19 unanswered points, and he finished the game with a 21 points, 8 rebounds and 5 assists to his name, team highs in all three categories.
Despite coming off the bench, Emmitt Williams turned in what may have been the performance of the night, dropping in 21 points and grabbing 7 rebounds as the Tigers' sixth man.
Senior guard Skylar Mays also had a solid outing tallying a quiet 14 points, shooting 4-for-8 from the field.
Days had himself a solid outing before getting into foul trouble and picking up his fourth foul near the midway point of the second half.
He hit 2 of 3 shots from behind the newly-extended arc and served as the fourth Tiger to reach double-digits with 13 points on 5-for-8 shooting for the night.
Freshman phenom Trendon Watford struggled to get things going early on during his debut, missing some point-blank shots at the rim as well as a couple free throws before scoring on back-to-back possessions, including an emphatic dunk in transition.
He finished with 8 points and 7 rebounds with a 33.3 percent shooting clip.
Bowling Green's duo of guards in Justin Turner and Dylan Frye provided the Falcons with most of their scoring, tallying a combined 43 points.
Frye's night ended early as he fouled out with just under 5 minutes remaining in the game. Before that, he tallied 17 points, five assists and three rebounds.
Turner led Bowling Green in scoring with 26 points in addition to 6 rebounds.
Photo courtesy of LSU Sports Information