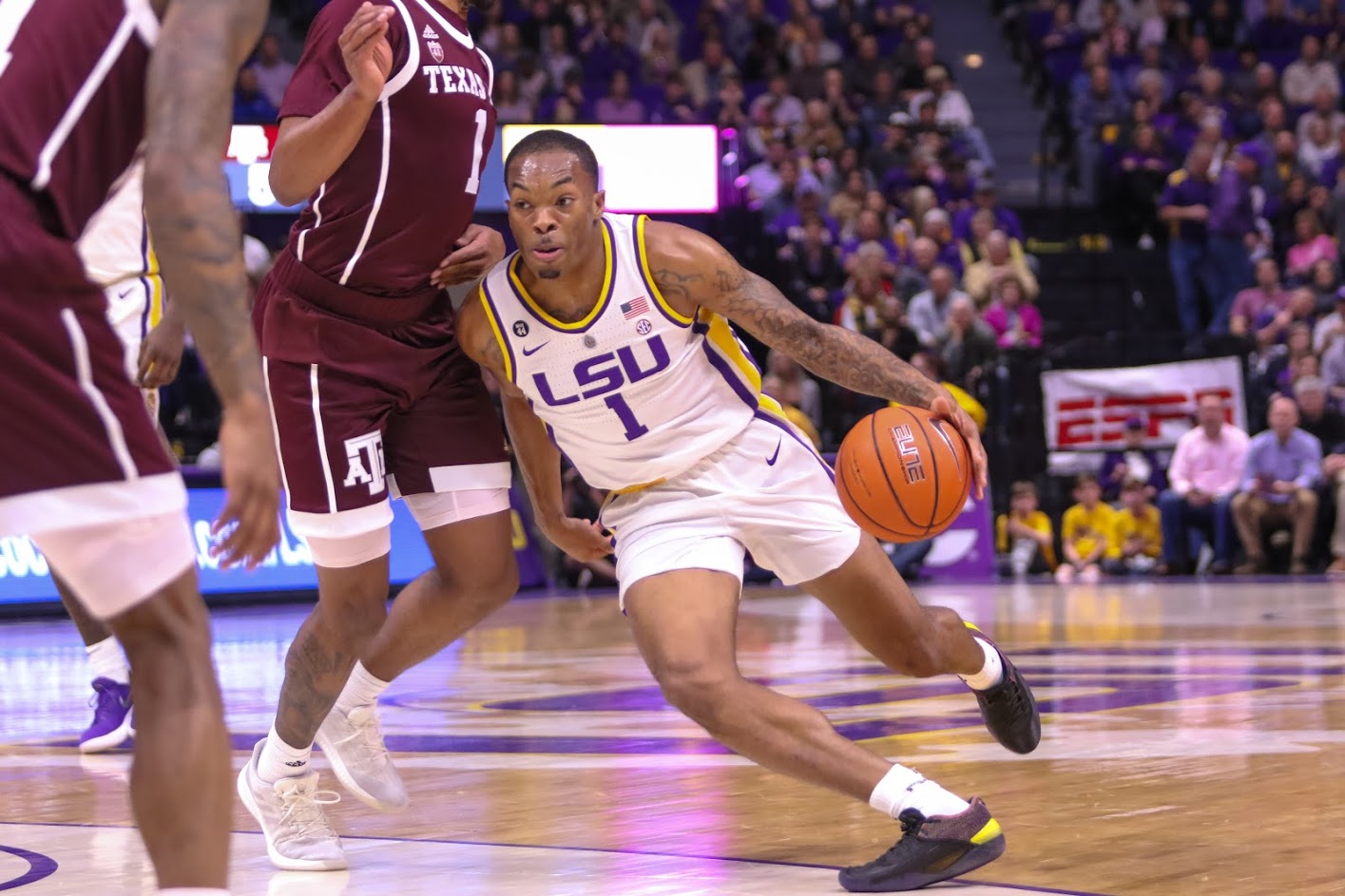 After a way-too-long offseason, a trip to Spain and an offseason "boot camp" to get conditioned, the LSU basketball team will finally get back in action Friday night.
The No. 22 Tigers will take on Bowling Green in their season opener in the PMAC at 7 p.m., and they hope to make a statement with a victory to get the 2019-20 season started.
The Falcons enter their season as the favorites to win the Mid-American Conference, thanks in large part to an experienced roster with plenty of size.
"They're guard play is really, really good," Wade said after speaking to fans at his first monthly Tip-Off Luncheon of the season at L'Auberge Casino. "(Justin Turner) and (Dylan Frye) are tremendous guards. They played in the conference championship game last year. They lost to Buffalo. They won 22 games. They return a vast majority of the roster."
Wade has used all the resources available to him to get the Tigers ready for the season-opening matchup, including his coaching staff.
First-year assistant coach and former LSU basketball player Tasmin Mitchell played on the scout team to emulate Bowling Green swing forward Daeqwon Plowden in practice this week.
He made it clear that it will be important for the Tigers to come out strong and make a statement to earn a victory to start the season. Momentum is key in a game like basketball, and a false start can lead to a significant stall in progress early in a season.
Just this week SEC rival Alabama suffered such a fate in a close loss to Penn in Nate Oats' debut as head coach of the Crimson Tide. Wade and the Tigers want to avoid a similar fate.
"We're not comparing ourselves to what other people do," Wade said. "We always want to get off to fast starts. We always tell our guys all the time that we will be fast and physical out of the gate. We want to set the tone with the pace we're going to play with and the physicality that we're going to play with. That's no different than any game. We want to be fast. We want to be physical. We want to we want to set the tone and make sure the game's played on our terms early in the game."
With such size in the post, Bowling Green should provide the Tigers with an interesting test, considering the fast-paced, motion-heavy offense LSU plans to use this season with a noticeable lack of size that was present last season in Naz Reid and Kavell Bigby-Williams.
Wade expects his guards to play a significant role rebounding the basketball, and hitting 3-point shots will be vital to build and maintain leads throughout the season.
"You can coach a bunch of different ways," Wade said. "It's my job to adjust to what we have, but I do think I've certainly had teams like this a lot more often than I've had teams like I had last season. I was also playing against other like sized teams so this is a little bit different."
LSU's defense will have to start at the perimeter, an area that the Tigers have struggled to defend in Wade's time in Baton Rouge, much to his chagrin.
But this year Wade has JUCO transfer Charles Manning, a hard-nosed, blue-collar athlete who likes to get down and dirty, especially on the defensive side of the ball.
"I think he's the answer to some of our perimeter defensive problems," Wade said. "You know, it all starts at the point of attack. We're quick. You know, we're quick cats out there. With Trendon (Watford) and Emmitt (Williams) — and even (Darius) Days has improved his quickness — we're smaller, but we're quicker. When we're smaller and quicker and you've got guards that can be physical, get on the ball and keep the ball in front, keep the ball out of the paint – that is a recipe to the beginning parts of a very, very good defense."
LSU will play in front of what should be at least a decent crowd on Friday, barring the season-ticket holders who made a trip to Tuscaloosa, Ala., for the football team's highly-anticipated showdown against Alabama.
But Wade boasted a tally of 7,433 season tickets sold, the most since Shaquille O'Neal was on campus in the early 1990's.
"I mean, that's huge," Wade said. "It's great. It means you've got momentum. It means people appreciate how hard our kids work, how hard they play, appreciate how we represent LSU and Louisiana. I think that's very, very important. "