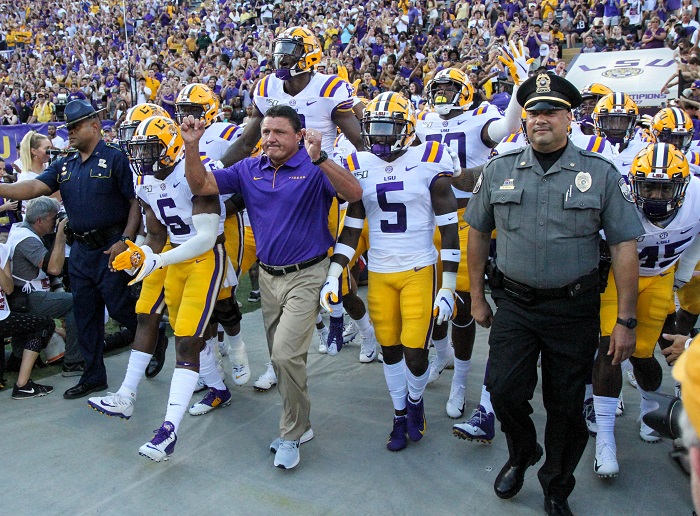 The No. 1 LSU Tigers will once again kickoff under the lights for the first time in more than a month next week when it travels to Oxford, Miss., for its annual rivalry game against Ole Miss
This will end a three-game streak in which the Tigers have played in games that began or will begin at 2:30 p.m., the last being this weekend's much-anticipated matchup against No. 2 Alabama.
LSU and Ole Miss will also play in front of a national audience, as the game will air on ESPN's flagship network.
The Tigers are hoping they will get a chance to take their No. 1 ranking to prime time for the first time this season with a win against Alabama, which would put them just three wins away from a perfect regular season with a two-game cushion for a spot in the SEC Championship game.
Photo Credit: Jonathan Mailhes