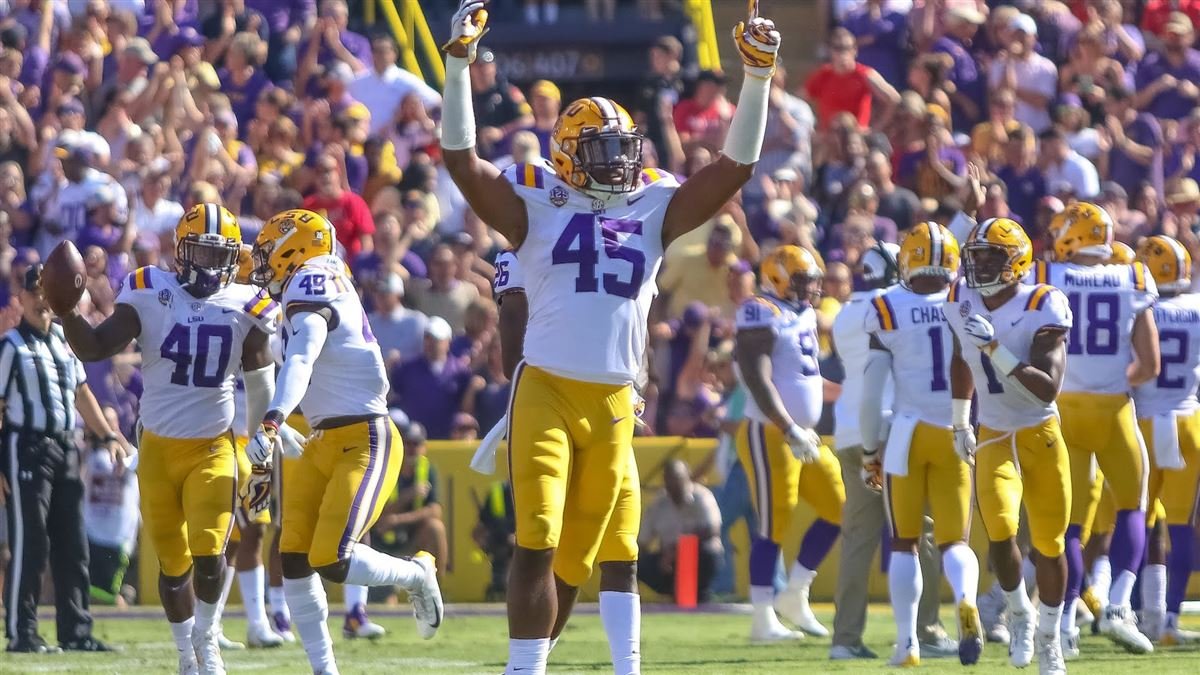 LSU will be down a linebacker in its upcoming No. 1 vs. No. 2 showdown with Alabama as senior Michael Divinity is no longer a member of the Tigers, according to a report from Brody Miller of The Athletic.
The news comes just five days ahead of the biggest game on LSU's schedule, and the report cites a "coach's decision" as the reason for his removal from the roster.
Head coach Ed Orgeron confirmed the news during his weekly press luncheon, stating that he left the team for "personal reasons."
He also didn't outright discount the idea that Divinity could at some point return to the program.
"We're not going to close the door on that," Orgeron said. "We'll see."
Orgeron pointed to backup linebackers Andre Anthony and Ray Thornton as potential options to pick up the slack left by Divinity's absence."
"We should be fine," Orgeron said."
Divinity played in five games this season in which he tallied 16 tackles, including three sacks and four tackles for loss.
Divinity served as a regular started during his junior season. He started 11 of the 12 games he played in and finished the season with 54 tackles and a team-high five sack in addition to 9.5 tackles for loss and eight quarterback hurries.
He began this season expecting to serve as one of the Tigers' starting inside linebackers, but he quickly moved outside with Jacob Philips and Patrick Queen taking over the inside.
Divinity himself responded to the situation on Monday afternoon with a lengthy post via his Instagram account in which he said he hoped to address his off-field issues and return to LSU in time to graduate in December.
Photo Credit: Terrill Weil