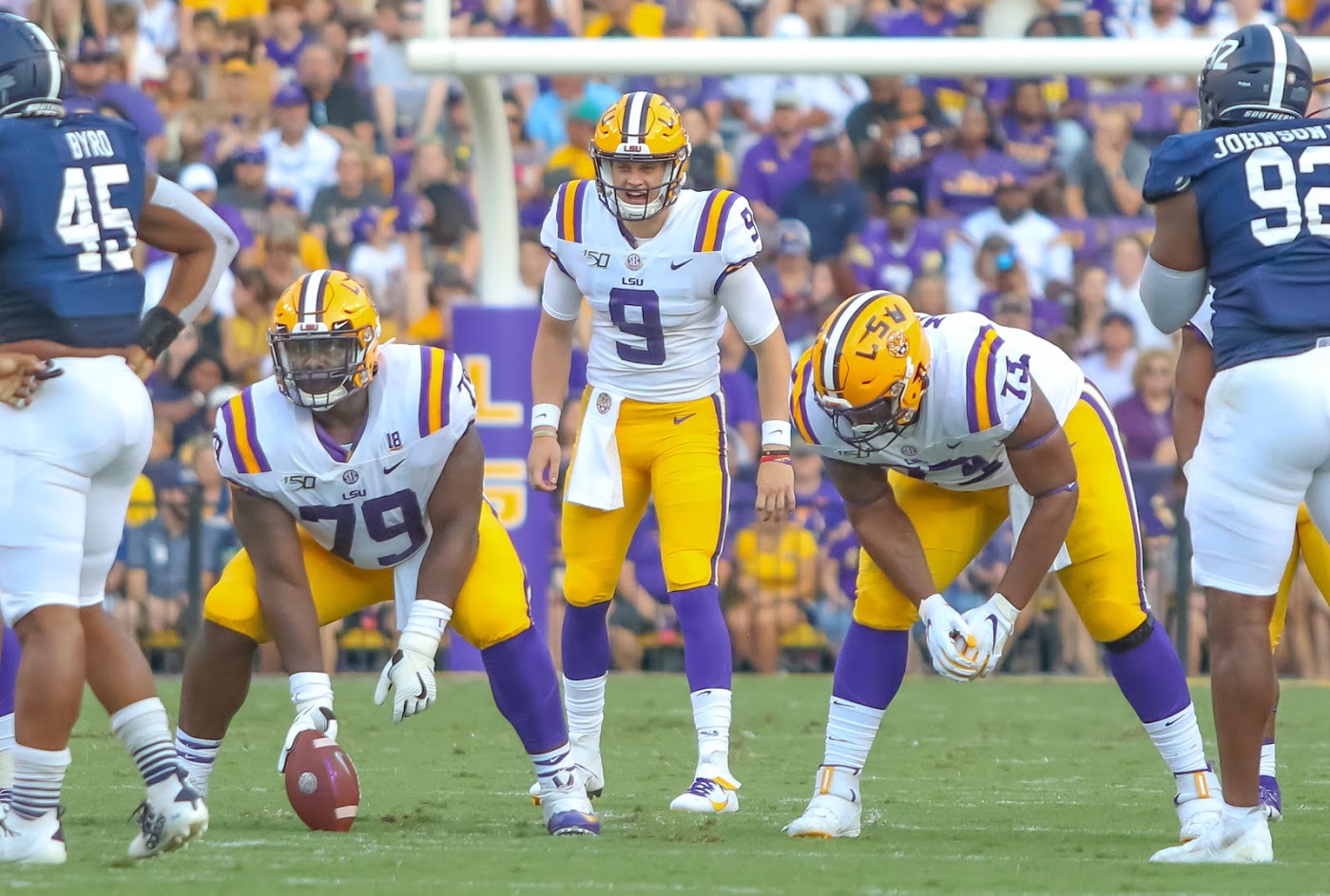 The LSU spread offense that sliced and diced Georgia Southern on Saturday night may be new to Tiger fans, but it likely won't be anything Texas has never seen.
The Longhorns play in a Big 12 Conference loaded with air-raid offenses, and they have designed their defense to mitigate their damage.
To do so, Texas brought defensive coordinator Todd Orlando with him from Houston upon taking the job in Austin, and with him, his "positionless" defense.
The Longhorns play with a three-man front with a zone behind it in which every athlete on the field is liable to blitz at any moment.
This makes it difficult to know exactly where a blitz will come from, even if you know its coming.
And plenty of blitzes will be coming for LSU quarterback Joe Burrow on Saturday night.
"Those guys can run and hit," Orgeron said on Tuesday. "They blitz a whole bunch, zone blitz football team.
"(Orlando) disguises his blitzes. These guys know what they're doing. They're good tacklers, they use their speed. I think the strength of their defense is in their linebackers and the DB's. They use them a bunch"
Orgeron said the Tigers are preparing as though the Longhorns will blitz on every down, which is an interesting point of note concerning the question marks LSU's offensive line entered the season with.
LSU fans received good news during Orgeron's Tuesday press luncheon when he announced left tackle Saahdiq Charles will be back in action after missing the season opener due to undisclosed, presumably disciplinary reasons.
It added to confidence built when Joe Burrow was barely sniffed, let alone sacked by Georgia Southern's defense.
The new offense is designed to get the ball out of Burrow's hands as quickly as possible in most scenarios, but there is little doubt he will experience more pressure this week than he did against the Eagles.
"They're going to be moving every snap, pretty much," said LSU center Lloyd Cushenberry. "It's basically the same as our defense, but they don't move as much as our defense. We have to be under control and trust our footwork and technique."
He went on to say the Tigers have been practicing with piped in crowd noise and band music in an attempt to simulate the chaos that will ensue in a road environment this weekend.
But the fact of the matter is we won't know exactly how this offensive line will handle its first true test until it takes the field on Saturday.
If it can keep Burrow relatively unscathed and create a push during rushing plays, it could be a historic night for the Tigers. If not, it might be back to the drawing boards for what has been one of the Tigers tenuous positions in recent years.
Photo Credit: Terrill Weil