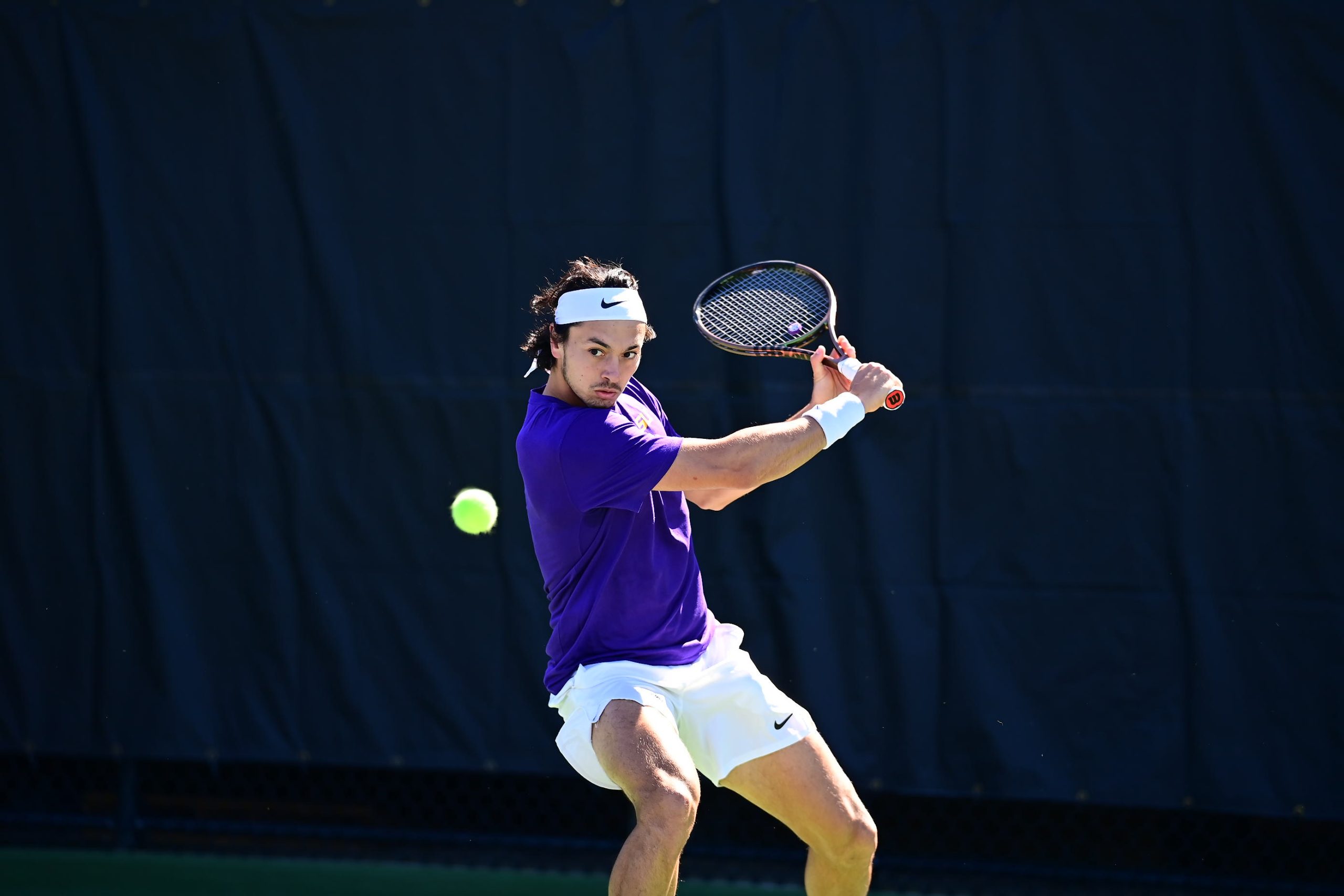 The LSU men's tennis team improved to 5-1 this spring with a 7-0 victory over Lamar.
LSU captured the doubles point with a pair of wins from its Nos. 2 and 3 teams.
The No. 3 team of Welsh Hotard and Ben Koch teamed for the first time this season and dispatched of Lamar's Joan Crespo and Brandon Do, 6-2. The No. 2 team of George Stroupe and Ronnie Hohnmann posted a 6-4 win over Lamar's Gustav Hasslegren and Elias Peter.
The Tigers' No. 1 team of Nick Watson and Stefan Latinovic, ranked No. 22 nationally, trailed 5-3 and the match went unfinished.
LSU made short work of its opposition with all five its six wins coming in straight sets.
The lone player that was extended to three sets was Hotard at No. 4 singles who after splitting the first two sets, took a 10-8 win.
Hohmann, ranked 27th nationally, won 6-1, 6-2 at No. 1, Latinovic 6-2, 6-3 at No. 2, Chen Dong took a 6-0, 6-1 at No. 3, Stroupe 6-2, 6-2 at No. 5 and Benjamin Ambrosio 6-2, 6-1 at No. 6.
LSU returns home to host Southern Mississippi at 12 p.m. Saturday at the LSU Tennis Complex.