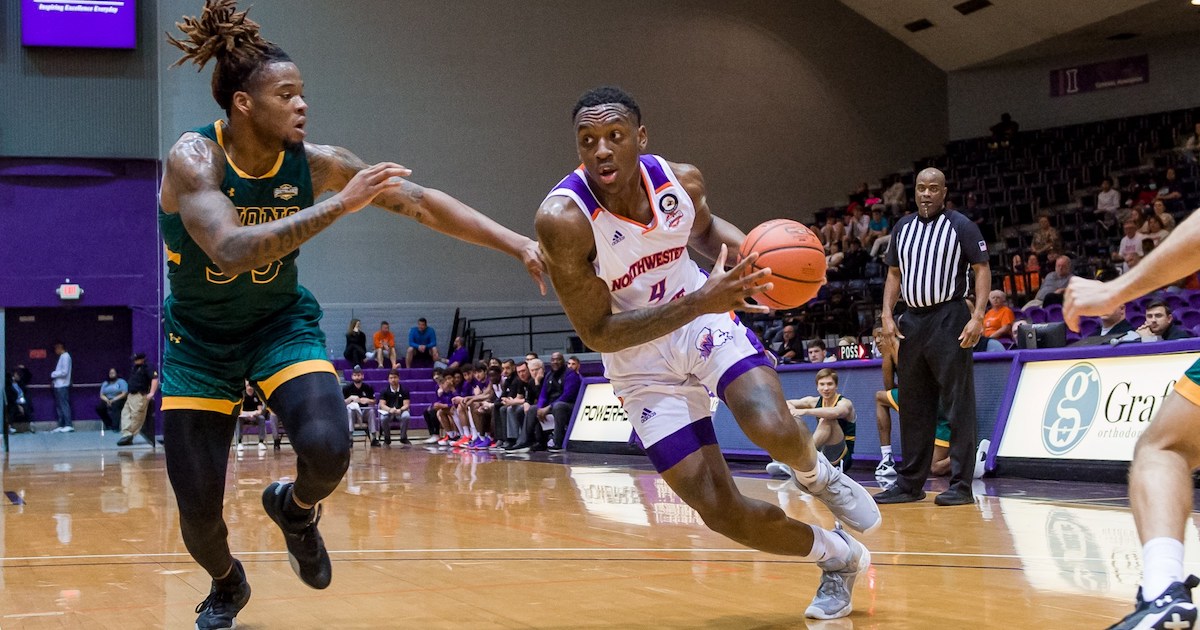 For a change the door swung open to the LSU men's basketball program.
After having two players declare they were entering the NCAA's transfer portal last week, along with another that reportedly did the same Monday, the Tigers gained their first signee of the Matt McMahon era with the addition of Kendal Coleman of Northwestern State.
Coleman went to social media to announce that he had signed with LSU where the 6-foot-8, 220-pounder will have two years of eligibility remaining.
He'll help replace the first wave of departures from the program since March 12 when the school announced it had fired head coach Will Wade and associate head coach Bill Armstrong for alleged NCAA recruiting violations.
LSU officially introduced McMahon on March 23 as its new coach, hiring the native Oak Ridge, Tenn. away from Murray State.
Guards Xavier Pinson and Brandon Murray both indicated last week they had entered the NCAA transfer portal as well as 6-10, 220-pound forward Shareef O'Neal, the son of former LSU All-American Shaquille O'Neal, on Monday. Shareef O'Neal, who is still considering a return to LSU, averaged 2.9 points in 14 games last season after dealing with a recurring leg injury.
Coleman is Louisiana native where the former Capt. Shreve graduate transformed himself from more of a rebounder and defensive specialist two years ago into Northwestern's top scorer (15.4) and rebounder (10.1) last season.
He was a first-team All-Southland Conference performer during the 2021-22 season in which the Demons were just 9-23.
Coleman was the lone bright spot for a Northwestern team which suffered an 89-49 loss at LSU on Dec. 14. He scored 16 points on 8 of 11 shooting and pulled down 13 rebounds.
Coleman started in 30 games where he scored in double figures in 28 of 30 games, including a career-high 25 against Incarnate Word on Jan. 27 and wound up six games of with 20-plus points. His top rebounding effort was 20 against Southeastern Louisiana on March 5 and he finished with 17 doubles-doubles on the year to go with a team-high 40 blocks and 30 steals.
Coleman, also a first-team All-SLC Defensive team choice, had five doubles-doubles his freshman season when he averaged 6.8 points, 6.5 rebounds in 29 games.