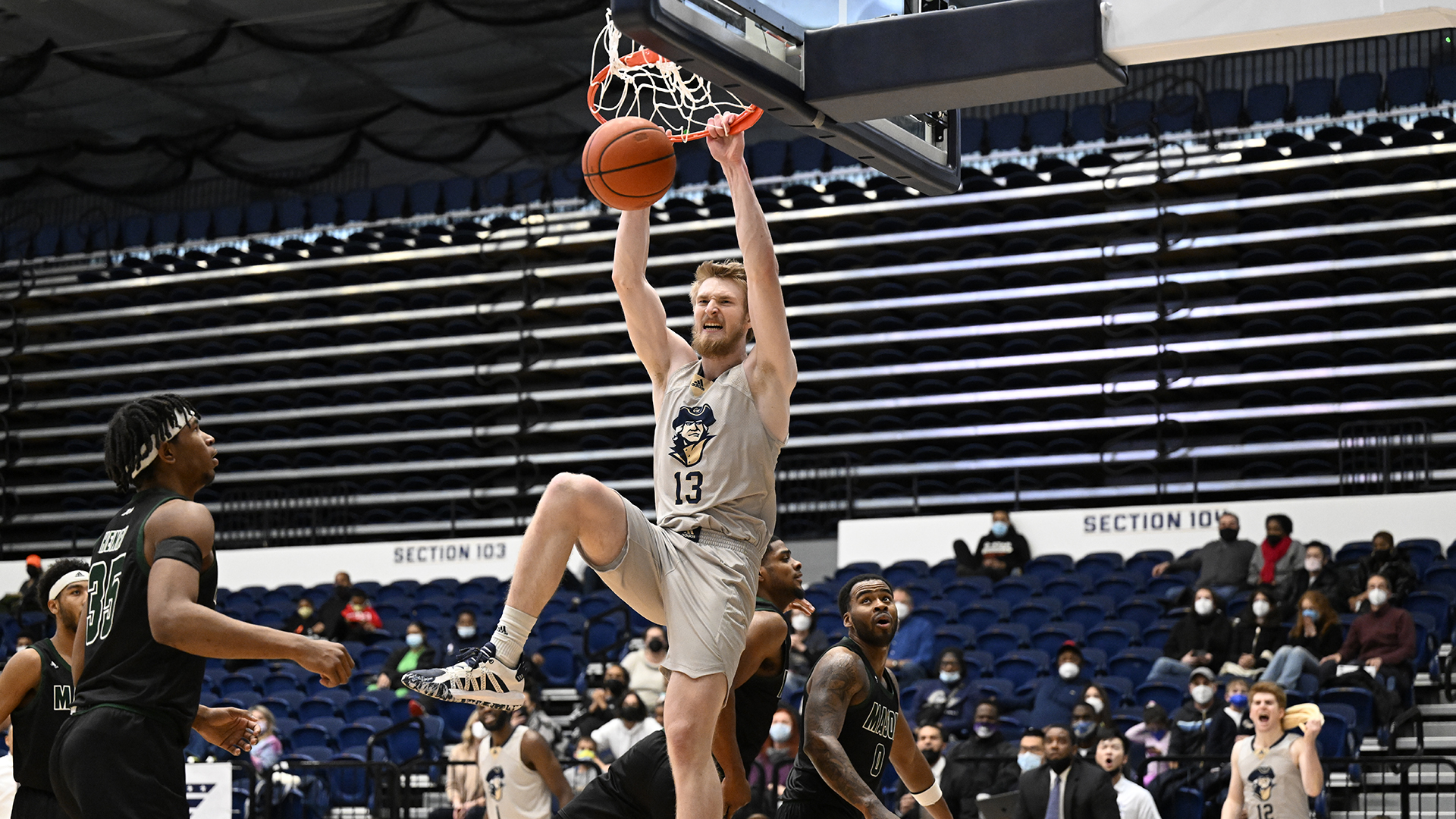 LSU men's basketball has turned the NCAA transfer portal into a homecoming of sorts for several players.
The Tigers had previously signed three players from Louisiana last month and added to that total Monday with the announcement of graduate transfer center Hunter Dean becoming part of that recruiting class.
The 6-foot-10, 235-pound Dean, who played at Lakeshore High in Mandeville, began his career at Southern Mississippi before transferring to George Washington.
"You can take the boy out of the bayou, but (you) can't take the bayou out of the boy," Dean said on his Twitter account.
Dean joins a group of players returning to their native Louisiana to help the rebuilding process of coach Matt McMahon who was 14-19 in his first season with the Tigers.
Former LSU guard Jalen Cook of Tulane is one such player that's returning to LSU to play with a revamped roster that also has signees guard/forward Jordan Wright of Vanderbilt and point guard Carlos Stewart of Santa Clara. Wright and Stewart are natives of Baton Rouge and Cook is from nearby Walker.
McMahon has also signed 7-foot center Will Baker of Nevada to his 2023-24 roster.
The Tigers also signed former New Orleans native Corey Chest (6-8, 210) of Link Academy and shooting guard Mike Williams (6-3, 170) during the early signing period in November.
Dean's averaged 6.0 points and 5.5 rebounds, shooting 59.2% in 64 games with 45 starts during his career.
Dean enjoyed a career-best season in 2022-23 with averages of 9.0 points, 6.2 rebounds and 62% shooting from the field for a team that went 16-16 overall. George Washington was eliminated in the first round of the Atlantic 10 Conference Tournament, 87-76, by St. Joseph's.
Dean scored in double-figures 12 times with a season-high 21 against LaSalle and had a pair of double-doubles. He enjoyed a season-high with 13 rebounds against UMass.
He was the District 8-4A MVP at Lakeshore during his senior year with averages of 18.4 points, 12.5 rebounds and 3.1 blocks – earning Class 4A All-State honorable mention honors.