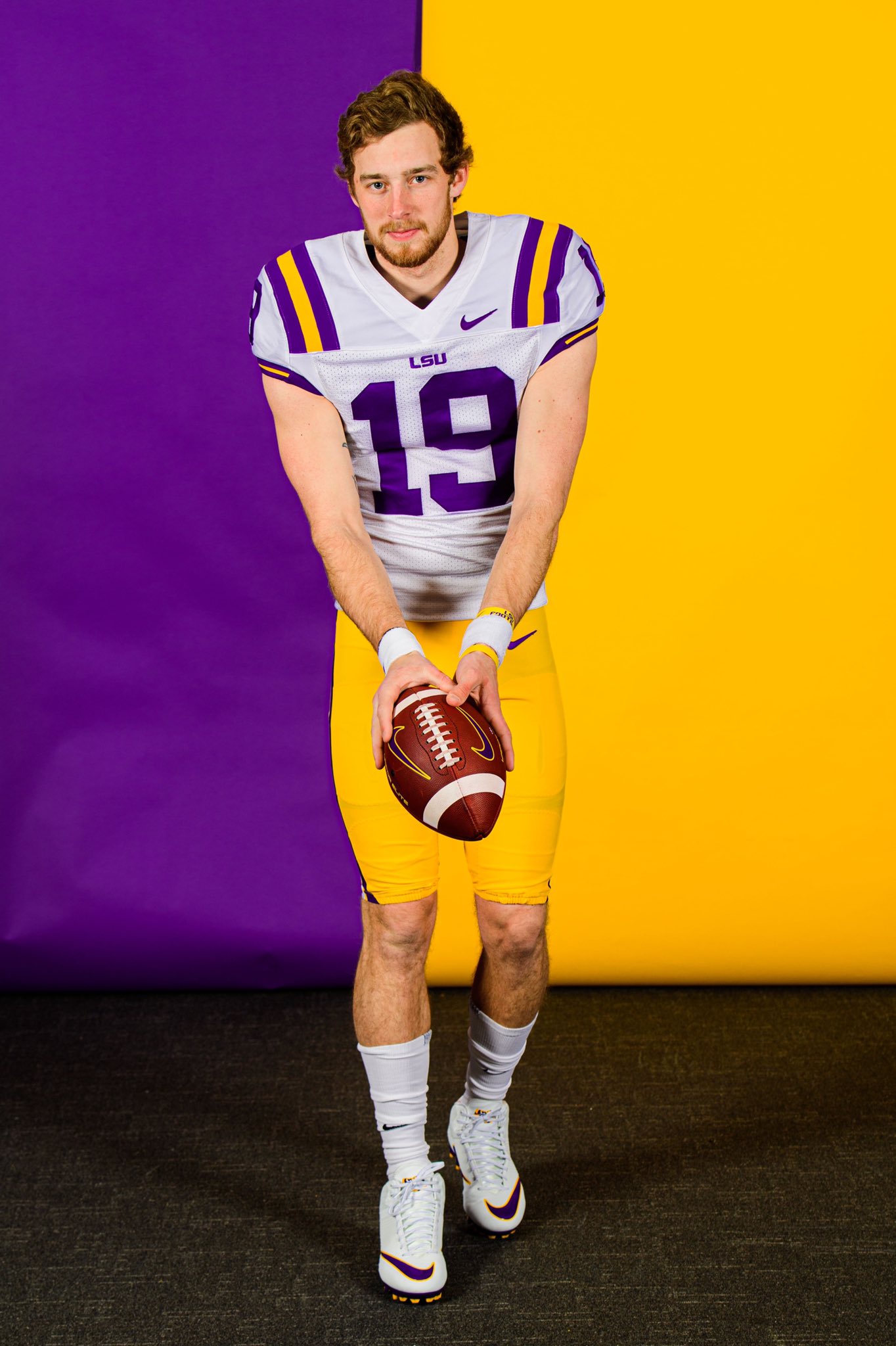 Editor's note: This is the eighth and final story in a series of stories on the 2022 LSU football team. Today: The specialists.
From one extreme to the other.

LSU's featured two of the more reliable kickers for the past three years in the Southeastern Conference in placekicker Cade York and kickoff specialist Avery Atkins. York, a second-team All-SEC selection in 2021 declared early for the NFL Draft a year early after leading the Tigers in scoring with 84 points.

Atkins, a former walk-on, started four years as the team's kickoff ace and, in '21, shouldered the additional duties of punter. He punted 62 times for an average of 42.6 yards, booming 13 punts for 50-plus yards with a long of 56, and didn't have a punt blocked.

The Tigers also counted on the sure hands of wide receiver Trey Palmer in the return game. He handled a total of 25 returns for 6.4 yards on punt returns and 20.3 yards on kickoffs.

With the aforementioned group of players either drafted (York in the fourth round to Cleveland), graduated (Atkins) or transferred (Palmer to Nebraska), the prospects in this phase of the game for LSU are uncertain.
The Tigers used the NCAA transfer portal to bring in senior punter Jay Bramblett of Notre Dame and long snapper Slade Roy of East Carolina and signed one of the top prep placekickers in Nathan Dibert of Hartland, Michigan.

"Our approach is you will see our best players out there," LSU special teams coach Brian Polian said. "You'll see on our coverage units. We believe you have to cover kicks to win games. You've got to be able to protect kickers, you've got to be able to cover kicks to win games. There are spots where we will use our best players and then there are roles for guys that will be four-unit, core unit special team players that might be a backup on offense or defense but will carve out a way to play winning football for us. We view those players as starters."
Bramblett averaged a career-best 43.1 yards in his final season at Notre Dame, where he was the team's starter as a freshman. He will battle redshirt freshman Peyton Todd, the nation's No. 1 ranked punter out of West Monroe High in 2020. Todd served as the team's punter during its spring game.

Dibert, a left-footed kicker, didn't arrive on campus until the summer and is locked in a battle for the starting position with walk-ons Ezekeal Mata and Damian Ramos, both of whom participated in the spring game, and transfer Trey Finison of Northwestern University. Finison appeared in 15 games over his three years with the Wildcats, accounting for one touchback last season.

In 10 games, Dibert scored 41 points during his senior year at Hartland High, making 7 of 15
field goals that included a long of 53 yards, and 20 of 23 extra points. He also handled kickoff
duties with 23 touchbacks on 41 kickoffs and punted for a 34.9- yard average.

Roy appeared in 12 games during his freshman year at East Carolina in '21 and redshirt freshman Jonathan Ferguson, a walk-on, was LSU's starter in the Texas Bowl when regular starter Quentin Skinner wasn't available. Skinner has since transferred to Troy.

During the spring game, LSU did not return kickoffs or punts, leaving the door open for plenty
of candidates to fill those roles left behind by Palmer.