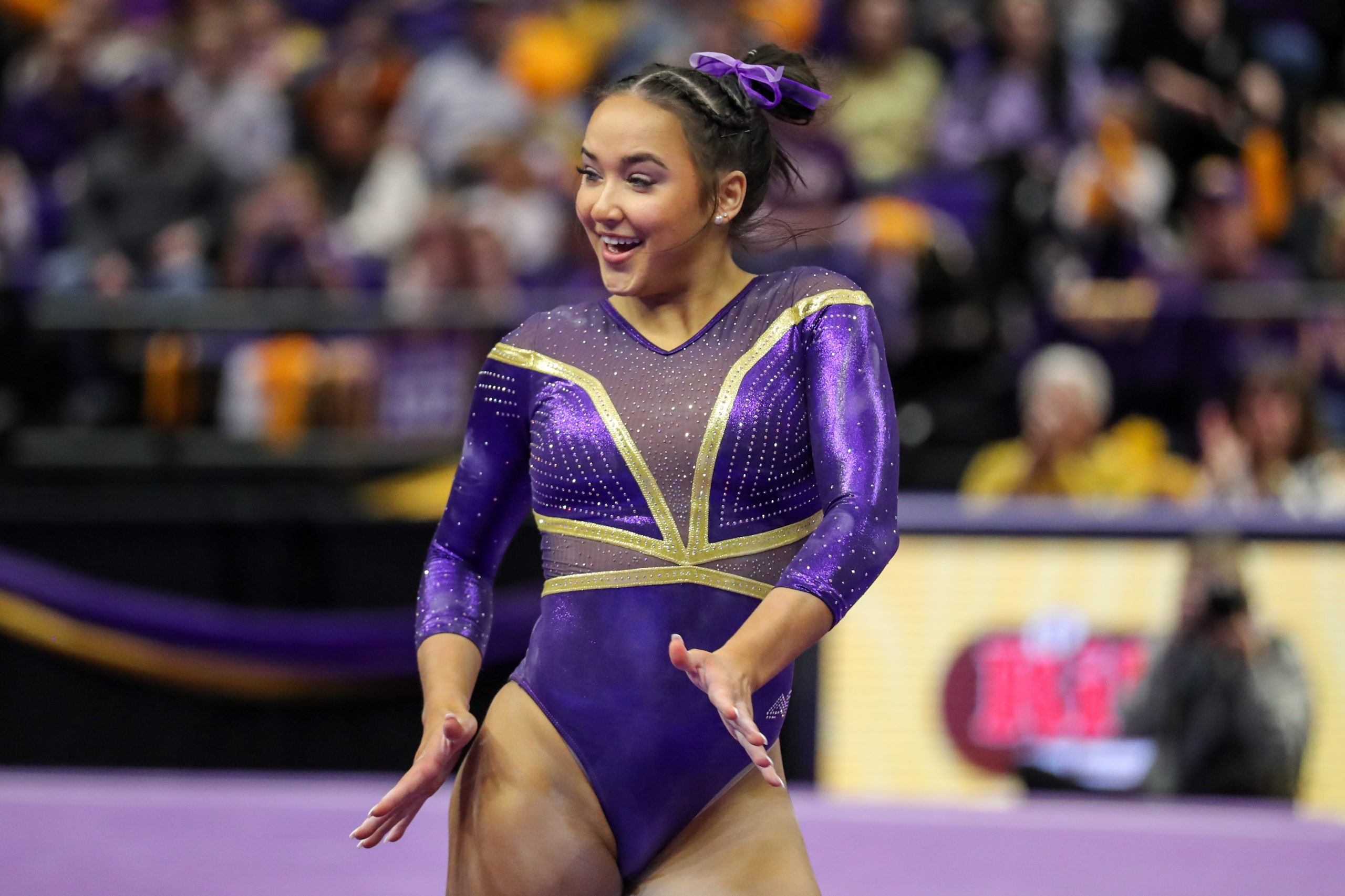 The LSU gymnastics team is ranked ninth nationally this week, the fifth straight week for the Tigers to remain within the Top 10.
The Tigers defeated No. 17 Georgia last Friday with a season-high score, 197.700-196.925, at the Pete Maravich Assembly Center.
LSU improved its average to 197.150 after six meets. In the event rankings, the Tigers are ranked fourth on vault, eighth on bars, 17th on beam and improved to 12th on floor.
LSU is third in the Southeastern Conference behind Florida and Auburn overall; first on vault, third on beam, sixth on floor and seventh on beam. The Tigers travel to face No. 5 Auburn this week Friday, February at 7:30 p.m. on the SEC Network.