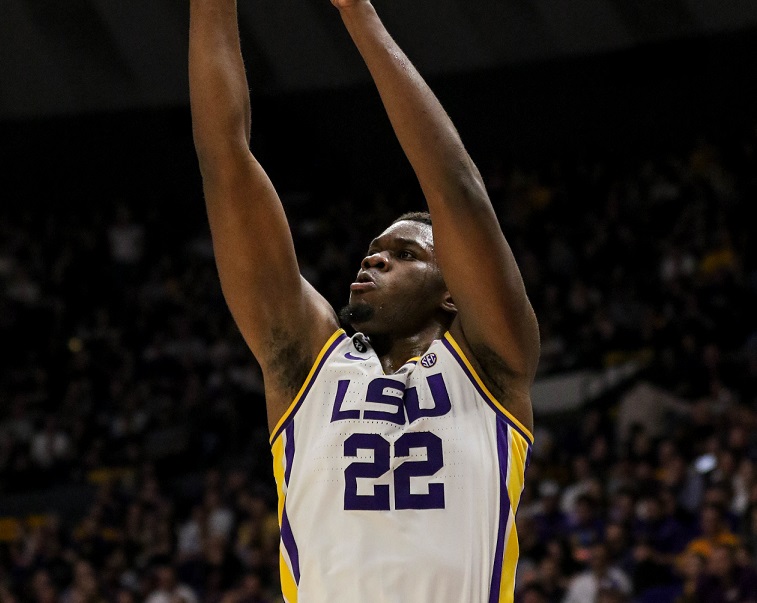 With the top six scorers of LSU's 2018-19 Southeastern Conference championship team either out of eligibility or currently testing the waters for the NBA Draft, the Tigers got a much-needed boost for the next edition of LSU basketball as freshman forward Darius Days announced he would return for his sophomore season via a post on Instagram.
"My freshman year at LSU was something I'll never forget," Days wrote in the post. "Bonding with my brothers as we battled through highs and lows to come out as SEC Champs was a journey unlike any other. There's still plenty left to achieve together in Baton Rouge though."
Coming off the bench to serve a variety of roles, Days averaged 5.3 points and 4 rebounds per game. He served as a vital piece of the puzzle in the Tigers' Round of 32 win against Maryland as he stretched out the defense and scored 10 points with five rebounds in just 15 minutes of play.
A dangerous scorer at all parts of the floor, Days' primary weakness was his penchant for foul trouble, which kept him from earning significant minutes in most contests.
Days' announcement comes after five LSU players — Naz Reid, Tremont Waters, Skylar Mays, Javonte Smart and Emmitt Williams — declared for the NBA Draft, though it's not official that those athletes will ultimately depart.
Under new rules, players may even retain an agent and remain eligible to play college hoops as long as they cut ties with the agent and re-enroll by May 25, 10 days after the NBA Draft Combine.
Photo Credit: Jonathan Mailhes