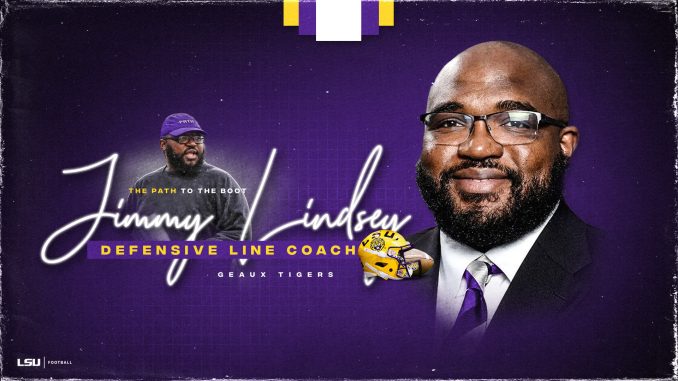 LSU defensive line coach Jimmy Lindsey is stepping away from the team indefinitely due to health concerns head coach Brian Kelly said on Wednesday afternoon.
Lindsey was taken away from the football operations facility in an ambulance on Tuesday and determined that it was best to take a temporary pause in coaching for an undetermined amount of time.
"Our thoughts and prayers are with the Lindsay family," Kelly said in a press conference on Thursday.
Lindsey's absences required the team to shuffle coaching positions for the foreseeable future. Special teams and outside linebacker coach John Jancek will rotate to defensive line coach. Newly introduced defensive analyst, Bob Diaco, will take over Jancek's position in a corresponding move.
Kelly has coached with Jancek and Diaco along Kelly's three-decade career. Kelly was the head coach at Grand Valley State when Jancek was the defensive coordinator, and Diaco was the defensive coordinator at Notre Dame under Kelly.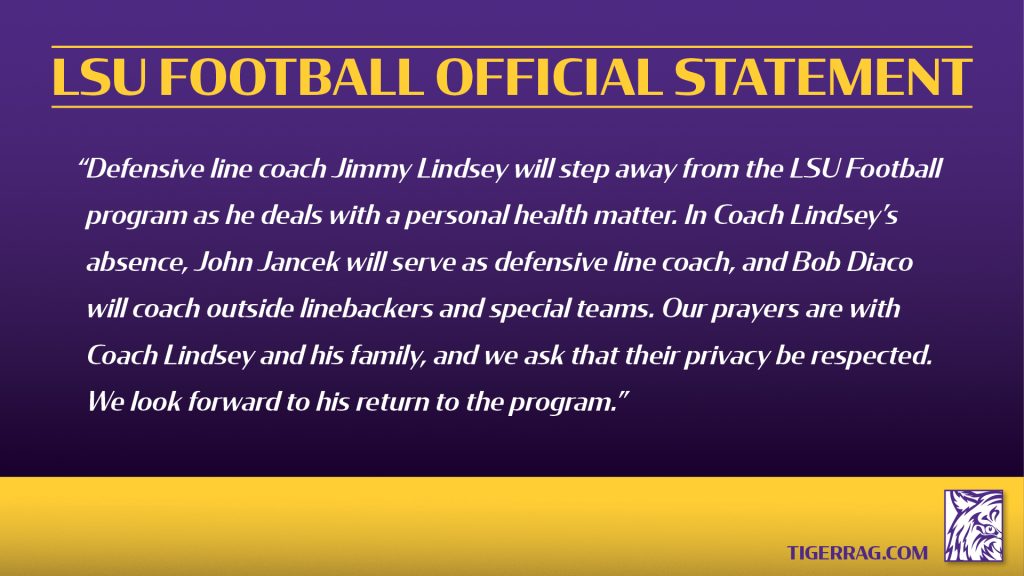 LSU said in a statement "defensive line coach Jimmy Lindsey will step away from the LSU Football program as he deals with a personal health matter. In Coach Lindsey's absence, John Jancek will serve as defensive line coach, and Bob Diaco will coach outside linebackers and special teams. Our prayers are with Coach Lindsey and his family, and we ask that their privacy be respected. We look forward to his return to the program."
The team is scheduled to continue practice on Friday Aug. 4.