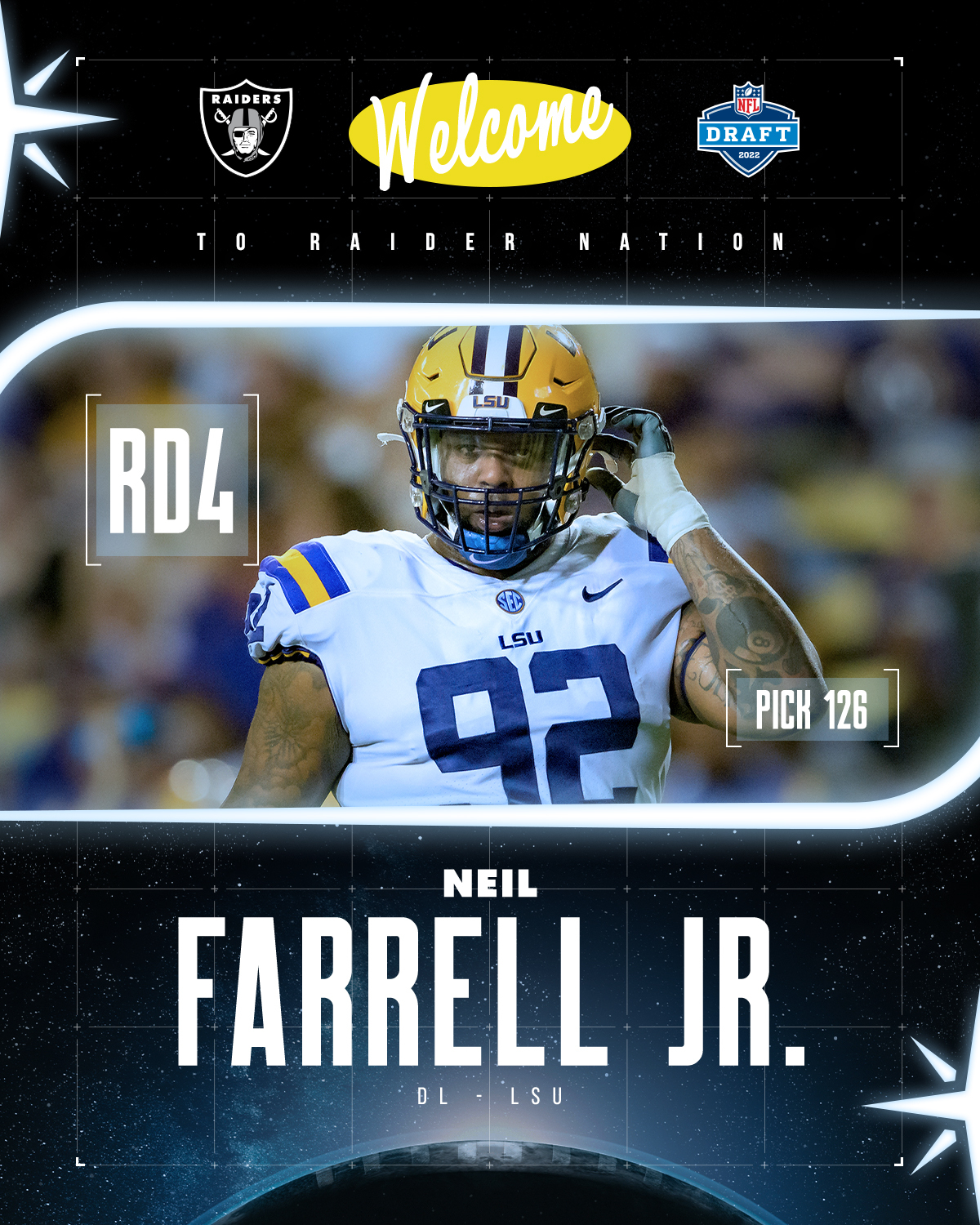 LSU defensive lineman Neil Farrell Jr. is headed to the AFC West after the Las Vegas Raiders addressed the depth of its defensive interior and drafted him in the fourth round with the 126th pick on the third and final day of the NFL Draft.
Farrell joined a draft class with the Raiders that also includes running back Zamir White of Georgia (Rd. 3, 122nd pick) and guard Dylan Parham of Memphis (Rd. 3, 90th pick).
Farrell was considered one of the pillars of LSU's interior defense the past three seasons, starting in 21 of 51 career games.
During the 2021 season, Farrell enjoyed his best year with 45 tackles, 9.5 tackles for loss and two sacks. He opted out of playing in the Texas Bowl but participated in the Senior Bowl. He also attended the NFL Combine where he was timed at 5.41 seconds in the 40-yard dash and 8.41 seconds in the three-cone drill.
Farrell initially opted out of the 2020 season because of COVID-19 concerns with his grandmother before returning to the team in September and wound up with 25 tackles. He enjoyed a season-high seven tackles with 2.5 tackles for loss in a road loss at national runners-up Alabama, which was held to a school-record low six yards on the ground.
Farrell was chosen to Pro Football Focus' All-American team where he ranked fourth nationally against the run with 24 stops.
He was part of LSU's national championship team in 2019, starting in three of 15 games and produced 46 tackles with 7 tackles for loss, 3 sacks and 4 QB hurries.
Farrell was a four-star recruit out of Murphy High in Mobile where he was rated as the nation's top-rated defensive tackle by Scout.