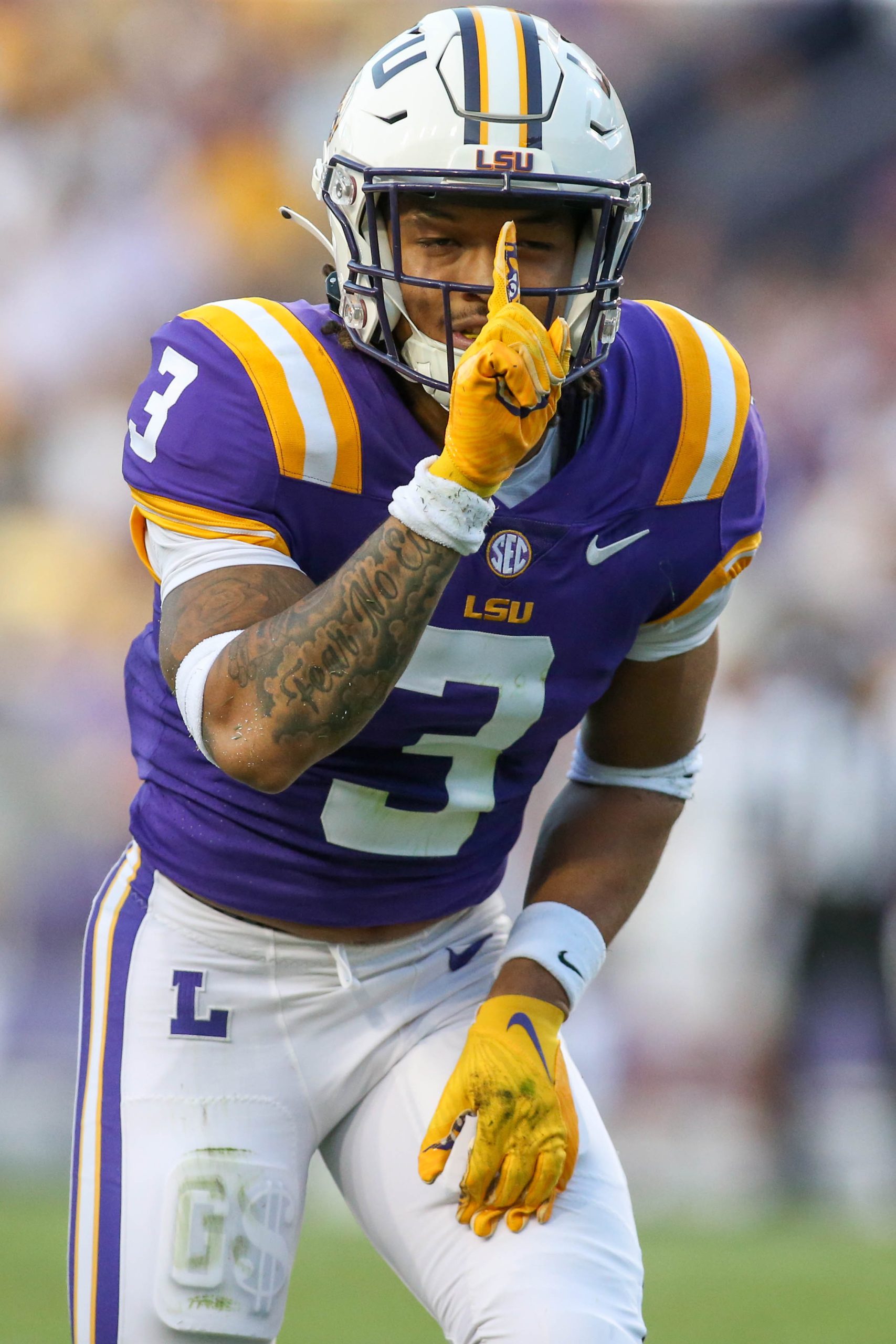 There won't be any more guessing and wondering after this week's Auburn game.
We won't have to hear as a measure of LSU's progress in four weeks under first year coach Brian Kelly that the Tigers steamrolled Southern University and New Mexico at home by a combined, 103-17.
But, Auburn is ……..?
Yes, they've resembled a trainwreck at times, but with all due respect, they're a Southeastern Conference team with a 3-1 overall record and 1-0 showing in SEC play, albeit with a sleight-of-hand 17-14 win over Missouri.
That LSU is regarded as a road favorite is a testament to the ground Kelly has covered since a season-opening 24-23 loss to Florida State in the Superdome.
For the first time LSU will leave the state to play a game and they appear built for the incremental test that usually follows in the fifth week of the season.
They certainly passed the last one with flying colors with a closer-than-it-looked 38-0 win over New Mexico.
The Tigers led 17-0 at halftime and it could have been much worse. They had two touchdowns called back and missed a field goal.
There was one thing you couldn't dispute, though, and it was increased improvement of junior transfer Jayden Daniels. He was in total command of LSU's offense, which generated 633 yards, with 24-of-29 passing for 279 yards and 37 yards on the ground on nine attempts.
This came against the nation's eighth-ranked defense which allowed 229.7 yards per game coming into the game.
Daniels came out firing, and behind consistent play from the same starting offensive line for a second straight week, he hit on his first seven attempts and completed passes to nine different receivers in the first half. He was comfortable in the pocket and when protection broke down, he rolled out and delivered on-target passes to a group of receivers led by Malik Nabers and Jack Bech with six receptions apiece.
If you didn't realize LSU's wide receiver corps is one of the best in the SEC, even without preseason All-American Kayshon Boutte, you knew if after Saturday's game.
Jaray Jenkins, Brian Thomas Jr. and Kyren Lacy all caught three passes or more and LSU finally executed a deep ball with a 51-yard completion from Daniels to Chris Hilton Jr. Freshman tight end Mason Taylor had four catches and Armoni Goodwin and Josh Williams each caught passes out of the backfield.
When Daniels exited a 17-0 game with more than nine minutes left in the third quarter following a lower back injury, Garrett Nussmeier provided a performance that was reassuring of just how close the starting quarterback competition was portrayed in preseason camp.
Nussmeier directed LSU on three scoring drives, all of which ended in scoring runs, to extend the team's lead.
LSU's running back position took another step forward with Penn State transfer Noah Cain leading the team with 94 yards on the ground and equaling the two-touchdown output of Goodwin.
It was Cain's 49-yard score with 1:49 left in the third quarter that made it 31-0 that may have truly illustrated his ability. After breaking through the line, he shook off one tackler and later stiff-armed a defensive back on his way to the end zone.
The Tigers rushed 41 times for 219 yards and four touchdowns. Senior John Emery Jr., who is now two games back from suspension, continued add teeth to his team's rushing attack with 45 yards on nine carries.
LSU outgained New Mexico by 545 yards, the second biggest differential since 1949 when the Tigers held a 746-78 advantage against Rice.
But they weren't the true stars of the show.
LSU played without starters BJ Ojulari, Jay Ward and Major Burns on defense and only yielded 77 total yards and two first downs. A busted coverage midway in the third quarter resulted in a 38-yard pass play, crossing midfield to LSU's 42-yard line.
True freshman Harold Perkins Jr. started and recorded a team-high eight tackles.
Such defensive gems have plenty of historical perspective.
It was the fewest field downs the Tigers allowed since the 1947 Cotton Bowl (1 against Arkansas), the fewest yards allowed since UL-Lafayette gained 70 in 2002 and it was the team's first shutout since 2018.
Bech also handled two punts without incident, giving observers a peek into his game-breaking ability had a blindside block not been called against Kolbe Fields and wiped out a 76-yard touchdown effort.
LSU provided a glimpse into its evolution two weeks ago, rallying from a 13-0 deficit late in the second quarter to defeat Mississippi State 31-16 in its SEC opener at home.
The Tigers now get the opportunity to show how much closer they've become to being a complete team, the kind that's above being second-guessed based on the talent level of their opponent.