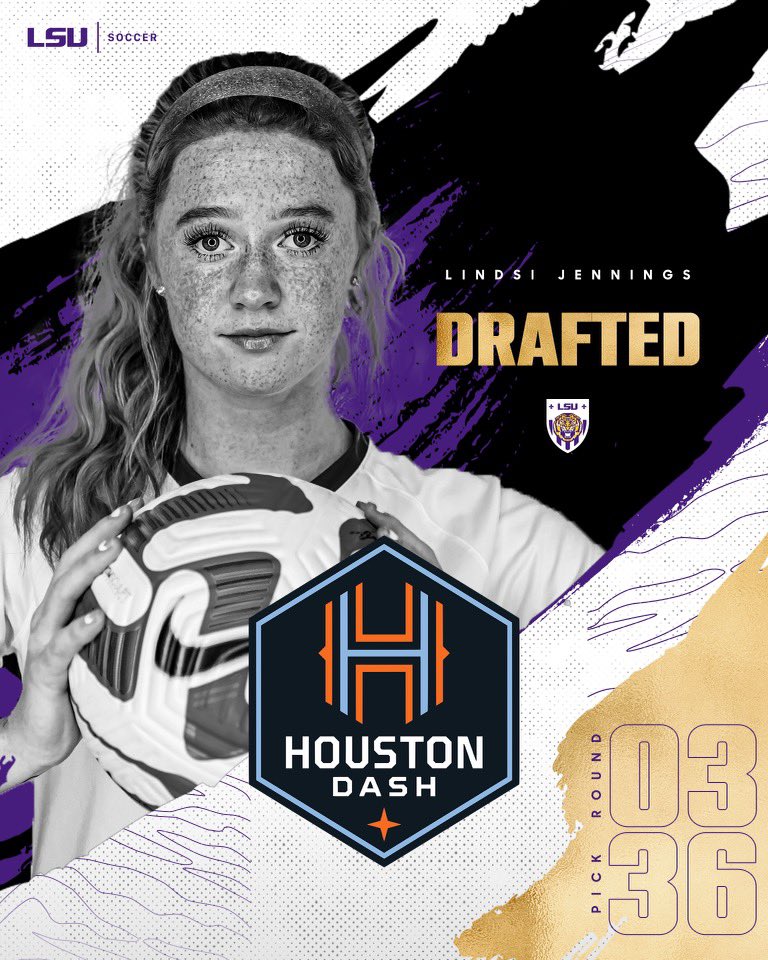 LSU center back Lindsi Jennings was selected by the Houston Dash in the third round of the 2023 National Women's Soccer League Draft on Thursday night.
"I am thrilled for Lindsi and for Houston Dash to be acquiring a hometown talent. Lindsi had a fantastic season this fall and this is the next challenge for her as an athlete," LSU soccer coach Sian Hudson said. "She is a player that has all the tools to go on and have a long and successful professional career, not only because of the talent she has, but more so her dedication to her craft and the mentality she has to achieve everything she sets her mind to."
Jennings, a native of Conroe, Texas, was selected as the 36th pick in the third round by Houston. She's the third player in program history to be drafted and second under Hudson. Tinaya Alexander was the second ever player to be drafted when she was picked 14th overall in the second round by the Washington Spirit on December 18, 2021.
Jennings served as a co-captain of LSU's 2022 season, starting in all 20 matches for the Tigers and recorded two goals, a rare feat for a defender.

The Texas native earned All-SEC first team honors and was a key component of the backline that helped the team reach the second round of the NCAA tournament. 
Jennings joins former LSU player Allysha Chapman on the squad. Chapman played for the Tigers from 2009-11 and appeared in 67 matches, tallying one goal and seven assists.