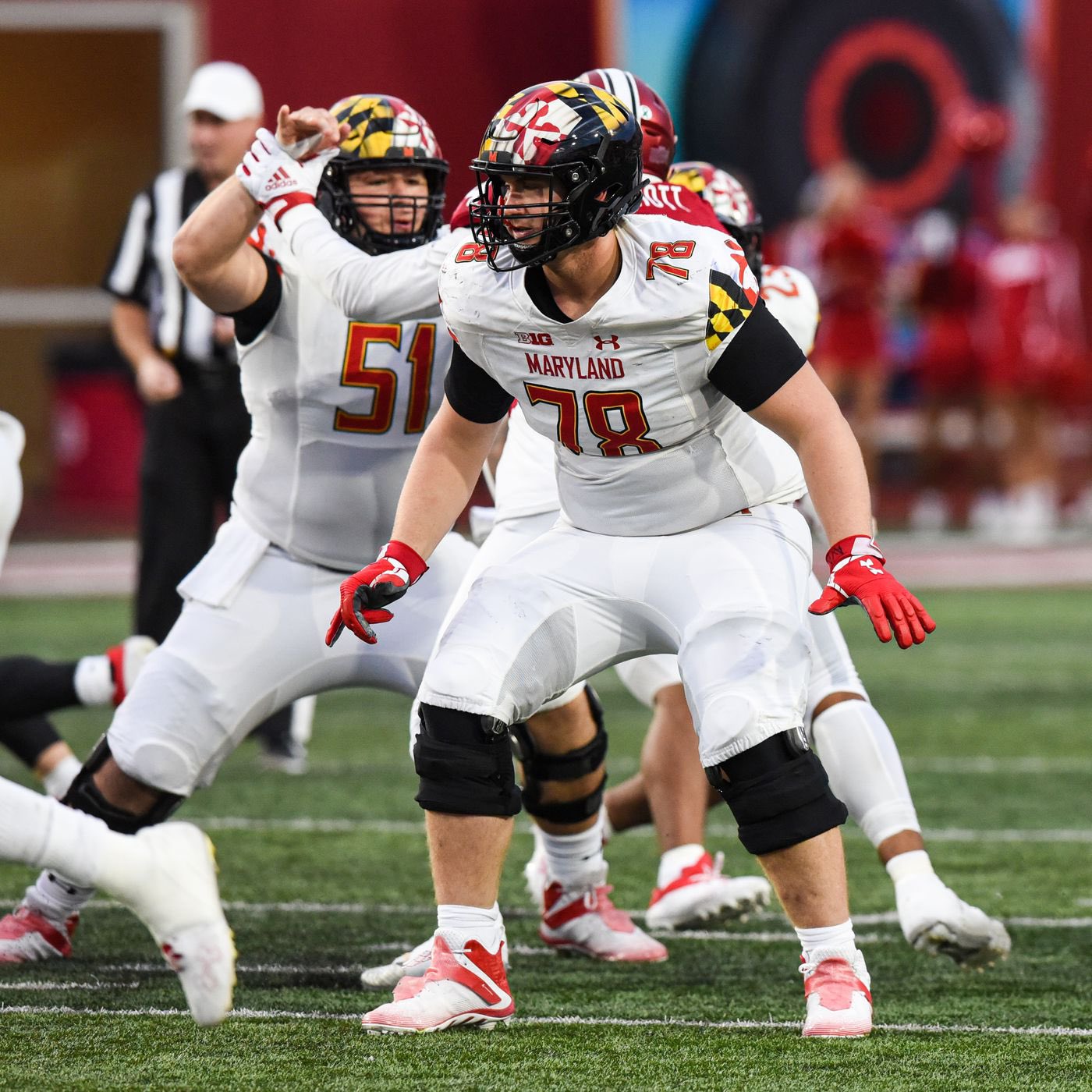 LSU was able to address some of its deficiencies for the upcoming season on the defensive side of the football through the NCAA's transfer portal.
Two days before the start of spring training, the Tigers helped themselves for the first time on the offensive line.
Hulking offensive lineman Mason Lunsford of Maryland – a 6-foot-7, 305-pounder – has signed with LSU after making an official visit over the weekend, both The Advocate and The Athletic reported.
LSU confirmed the report Tuesday afternoon.
Lunsford entered the transfer portal on Feb. 18 after making 26 starts in29 games at Maryland and considered Arkansas, Tulane and Louisville before signing with LSU. He plans to enroll this summer and have two years of eligibility remaining.
LSU had previously signed 11 players through the portal, 10 of which were defensive players, along with wide receiver/return specialist Aaron Anderson of Alabama.
The Tigers pursued help in the transfer portal for an experienced player that could help at either guard or center and came up empty on two other players.
Lunsford, a native of Olney, Maryland and the state's No. 2 rated offensive tackle out of Good Counsel High, signed with Maryland. His last 23 starts were primarily at left guard but he does have experience at right guard where he played five games during the 2020 season.
He was part of an offensive line that helped Maryland to a 8-5 overall record and 4-5 showing in the Big 10 Conference. The Terrapins defeated North Carolina State 16-12 in the Duke's Mayo Bowl.
In four years at Maryland, Lunsford played a total of 1,670 offensive snaps, including a team-best 917 in 2021. In 381 pass blocking opportunities in 2022, Lunsford didn't allow a sack.
Maryland averaged 401.5 yards per game and 5.7 yards per play last season.
LSU is scheduled to return four of its five starters from an offensive line that completed the 2022 season with a 63-7 victory over Purdue in the Citrus Bowl. The lone position that will have a new starter this season will be at right guard where Anthony Bradford opted early for the NFL Draft.