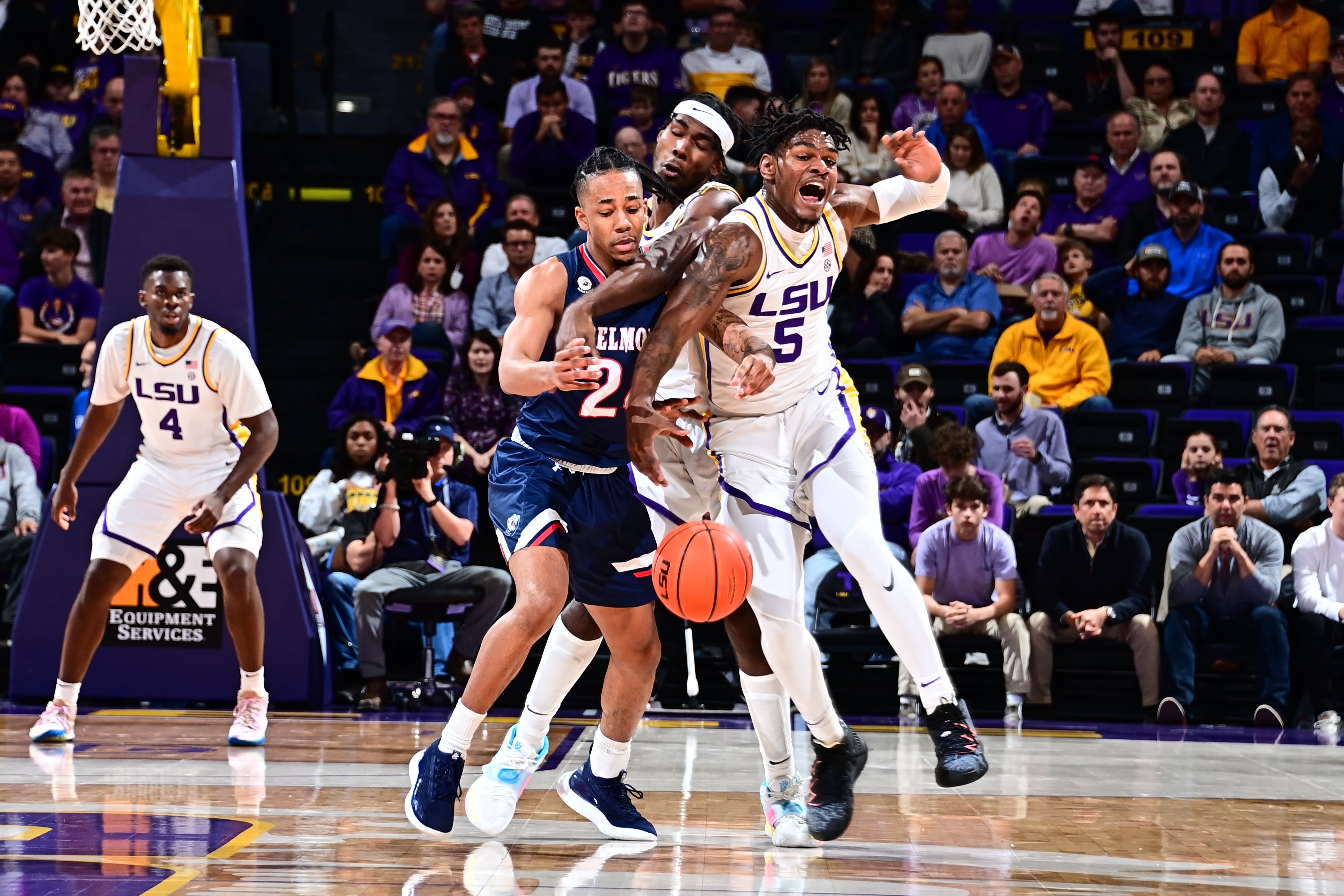 Starting forward Mwani Wilkinson is the latest LSU basketball player to enter the NCAA transfer portal, according to multiple reports Friday afternoon.
Wilkinson averaged 4.3 rebounds and 1.2 steals in the 2021-22 season.
The product of Bishop Gorman High in Las Vegas appeared in all 34 games for the 2021-22 Tigers, starting 30, and had 44 starts in 61 games during his two seasons in the program.
Wilkinson becomes the 11th Tiger to reportedly enter the portal after LSU fired coach Will Wade on March 12th and hired Murray State Matt McMahon on March 23rd to replace him.
Forward Tari Eason, LSU's leading scorer this season, and forward Darius Mays, its leading rebounder, both have declared for the 2022 NBA Draft.
Everyone who played in more than seven games for LSU during the season has either entered the portal, which does allow players to remain at their current schools if they decide not to transfer and are wanted back or declared for the draft.
McMahon already has started to restock, extracting two of his former Murray State players, guards Justin Hill and Trae Hannibal from the portal along with former Northwestern State center Kendal Coleman and getting a commitment from Murray State signee Corneilous Williams.
Other LSU players reportedly in the portal: starting point guard Xavier Pinson, starting shooting guard Brandon Murray, starting center Efton Reid III, reserve guard Eric Gaines, reserve forwards Shareef O'Neal and Alex Fudge, guard Adam Miller (who was injured and out all season) and sparingly used freshmen Jerrell Colbert, Justice Williams and Bradley Ezewiro.