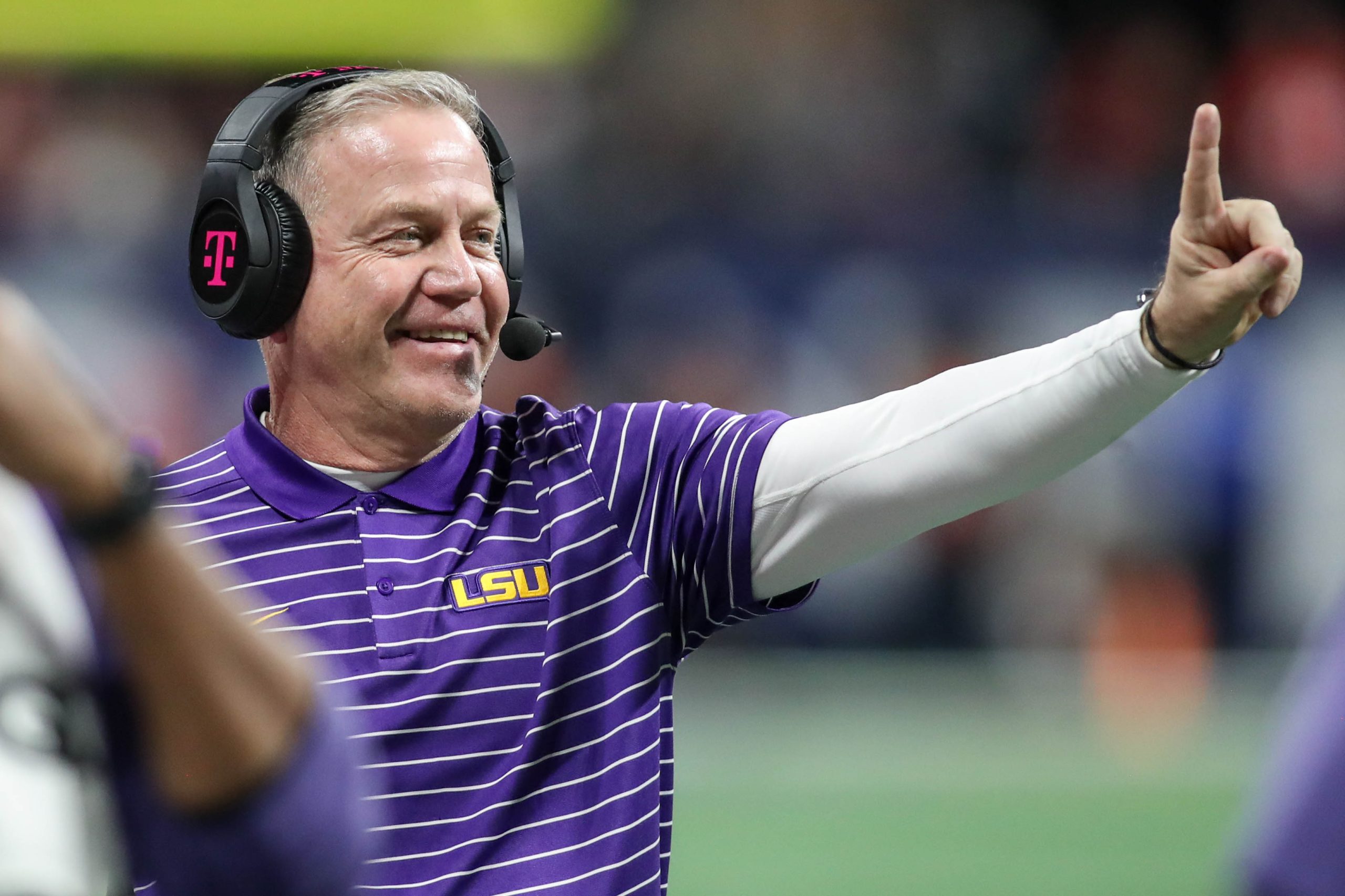 LSU football coach Brian Kelly filed for divorce from his wife Francisca Craig Kelly on Feb. 6 in East Baton Rouge Parish Family Court, according to a Petition For Divorce document obtained by Tiger Rag.
Kelly, 61, is listed on the divorce petition as the "Petitioner" while Francisca Kelly, 57 as of Feb. 9, 2023, is listed as the "Defendant." Kelly states in the divorce petition that he and Francisca are physically separating on Feb. 9, 2023, and "will live separate and apart without reconciliation."
Brian and Francisca Kelly married on July 2, 1994. They have three children, none of whom are minors.
The divorce petition from Kelly also states that he and Franscisca did not enter into a covenant marriage. A covenant marriage is an arrangement where marrying spouses agree that their marriage will last for the rest of their lives. However, it does provide for a divorce in a limited number of situations.
Kelly also petitioned the court to issue a restraining order without bond against Francisca, citing fears that the defendant may dispose of or otherwise encumber the couples assets which, the petition states, could cause Kelly irreparable harm.
According to the divorce petition, Kelly, who recently completed his first season as the head football coach at LSU where he signed a guaranteed 10-year contract for close to $100 million, seeks the divorce citing Article 102 and Article 103.1 of the Louisiana Civil Code, according to the petition.
Under Article 102, you and your spouse must live separate and apart at different residences for 180 days before the divorce can be finalized. Under Article 103(1), you and your spouse must have already lived separate and apart at different residences for 180 days before you can file for divorce.
Additionally, Kelly seeks exclusive use and occupancy of the home the two purchased in Baton Rouge on Lakeshore Drive. The Kelly's purchased the home shortly after moving to Baton Rouge. Kelly was hired by LSU on Nov. 30, 2021.
In Louisiana, divorce is usually based on living separate and apart for: 180 days if there are no minor children (children under age 18) 365 days if there are minor children (children under age 18) two years if you have a "covenant marriage" and you meet other requirements.
Louisiana is a community property state. This means all marital property is usually divided equally in a divorce.
However, there are exceptions that apply, including a valid prenuptial agreement, which could change how items are split between the parties. Additionally, Infidelity or other "bad" behaviors do not affect the amount of community property one is entitled to. Also, one is not entitled to more spousal support, child support, or custody rights even if they can prove their spouse had an affair.