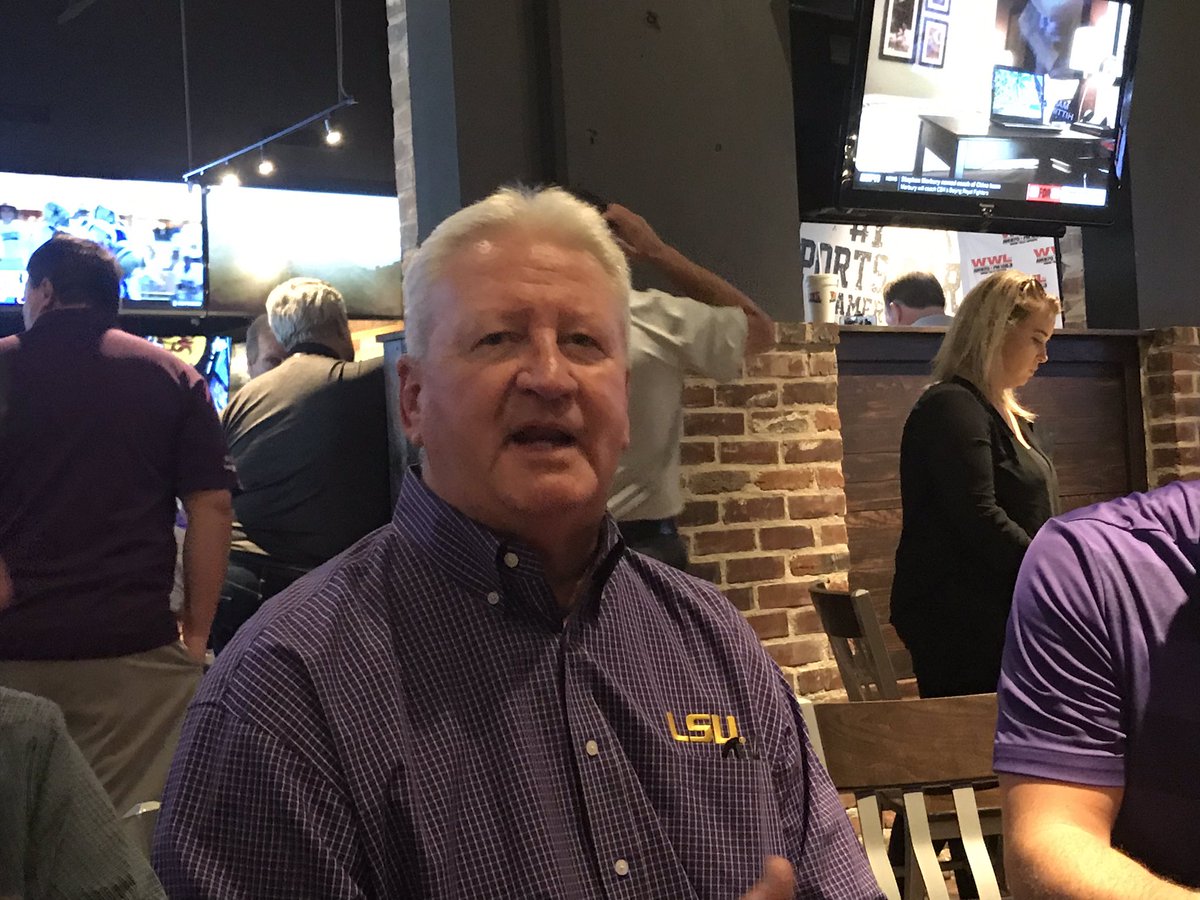 The LSU Board of Supervisors Athletics Committee will have a busy day in Friday's scheduled meeting, as the agenda for the event includes contract changes for nine separate employees of the LSU athletics department.
In addition to approval of contracts for newly-minted athletics director Scott Woodward and a significant raise for exectuive dputy athletics director Verge Ausberry, the committee will also vote to approve a one-year extension for LSU football offensive coordinator Steve Ensminger, keeping him on staff through March 31, 2021.
Ensminger's extension comes ahead of his second year as the full-time offensive coordinator for the Tigers. He and the Tigers hope to roll out a new-look offense next season with the assistance of new passing game coordinator Joe Brady. His salary of $800,000 will remain the same with the contract extension.
Also on the agenda concerning LSU football include contract extensions for three LSU assistants, including offensive line coach James Cregg, special teams coach Greg McMahon and head strength coach Tommy Moffitt.
Cregg's proposed extension will keep him on board through March 31, 2021 and does not include a raise to his $475,000 salary.
McMahon's extension will also keep him on staff through March 31, 2021, and he would also receive a 12 percent raise to $425,000 per year.
Moffitt's proposed extension is for two years, keeping him with the Tigers through June 30, 2022. He would also receive a 19 percent raise, receiving $520,000 for the 2019-20 season, $540,000 for the 2020-21 season and $560,000 for the 2021-22 season.
The agenda will go beyond just football, however. LSU basketball assistant coach Bill Armstrong has a proposed contract extension that would keep him on board through June 30, 2021 as well as give him a 30 percent raise to a $325,000 salary.
Armstrong assisted head coach Will Wade in bringing LSU it's first SEC regular season championship in a decade last season, and he has received most of the credit for sealing the deal with incoming five-star forward Trendon Watford.
Ausberry will see his role with the department expand, as well as his salary.
He will take on the additional role and title of Exectuive Director of External Relations for the university, and as a result he would receive a six-year contract that includes a 117 percent raise.
If approved, the contract would pay Ausberry a salary of $500,000 for the first two years, which would jump to $510,000 for years three and four before finally increasing to $520,000 in the final two years of the deal.
Other contract approval proposals include those of co-head men's tennis coaches Andy and Christopher Brandi.
Photo Credit: James Moran