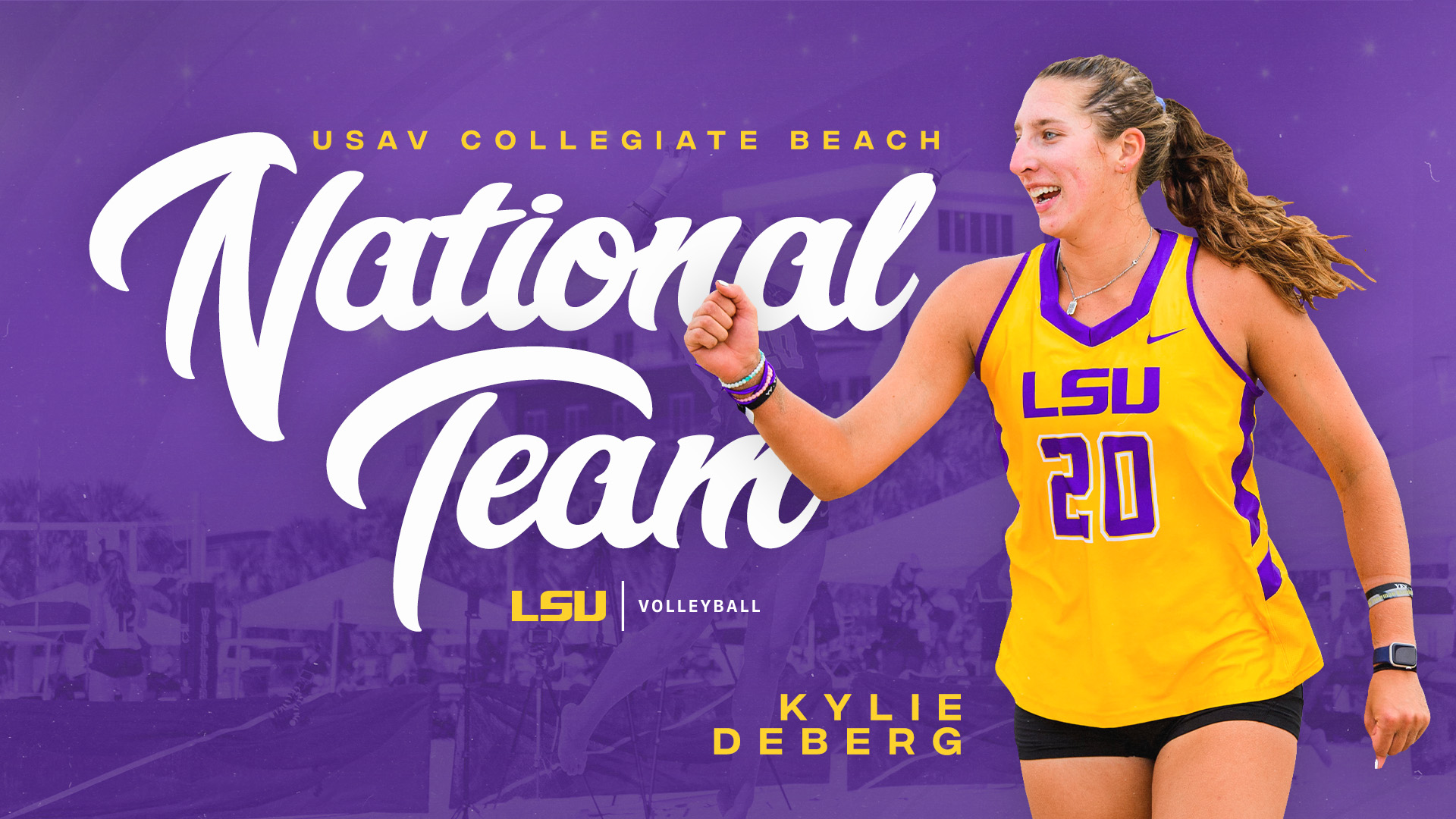 COLORADO SPRINGS, Colo. – LSU's Kylie Deberg has earned a spot on the USAV Collegiate Beach National Team as one of the top 17 players in the nation.
She will attend a training block at the Chula Vista Elite Athlete Training Center in Chula Vista, Calif., June 12-18.
Deberg was elite during her first season for LSU's beach team after transitioning from the indoor game.
She earned AVCA top-flight status with two partners, joining teammate Kelli-Grenne Agnew as the first players to earn top-flight honors with multiple partners in the same season.
Deberg and Greene Agnew were top-flight as a pair on Court, going 18-5 together. She also earned the recognition with Parker Bracken on Court as they teamed up to go 14-5 together, winning their first 14 matches and earning AVCA National Pair of the Week the third week of the season.
In her first season at LSU, Deberg was a key part in the Tigers' 32-12 record, setting a new program mark for wins in a season. LSU's 27 regular season victories were also a new program record for regular season wins.