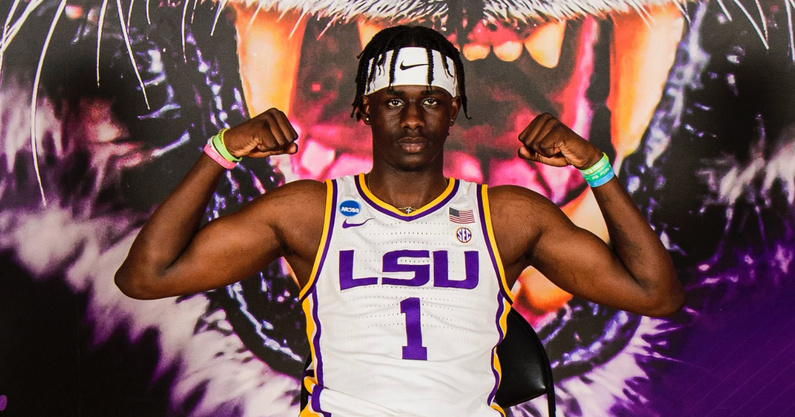 New Orleans native Corey Chest Jr. left his home state this summer to complete his high school career in Missouri. Now the 6-foot-8, 210-pound four-star forward plans to return to Louisiana to begin his collegiate career.
Chest, who starred at McMain High before transferring to Link Academy in Branson, Missouri, for the 2022-23 season, became the first commitment in LSU's Class of 2023 with a pledge Tuesday to first-year coach Matt McMahon.
Tigers' assistant Ronnie Hamilton has served as Chest's lead recruiter.
"They are big on family," Chest told 247Sports. "They are a new staff and they fit my style of play."
Chest, the nation's No. 62 overall player by 247Sports, selected LSU over Kansas, Houston, Texas A&M and Ole Miss. He was ranked the No. 1 player in his current class in Louisiana, but because of his transfe, is the No. 12 forward nationally per 247Sports and On3Sports' third-ranked recruit in Missouri for the '22-'23 season.
Chest averaged 17 points and 10 rebounds per game for McMain last season, earning a spot on the Class 4A All-State first team. He led his team to a 28-8 record and a spot in the 4A state title game, which they lost, 66-31, to George Washington Carver.
"I chose LSU because of the coaching staff and their atmosphere," Chest told On3. "I just love it there and it really feels like home. Coach Matt and the entire LSU staff recruited me very well and I felt very wanted when the head coach constantly called and built a bond with me."